A creamy, one dish meal that can be on your table in no time at all!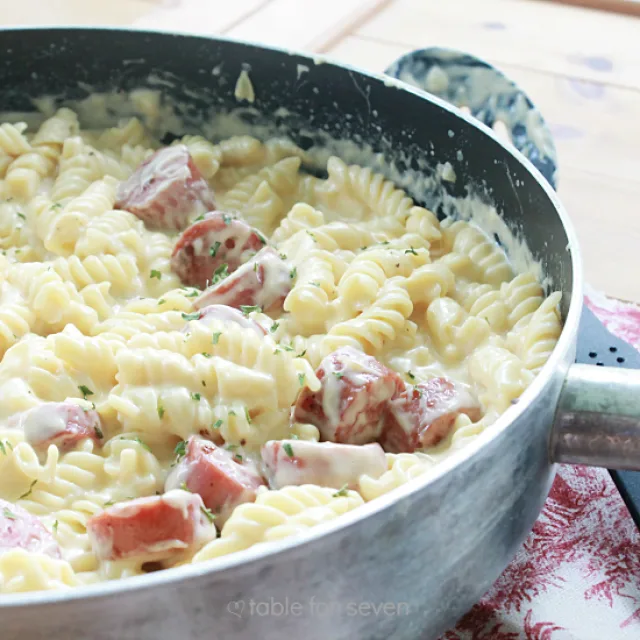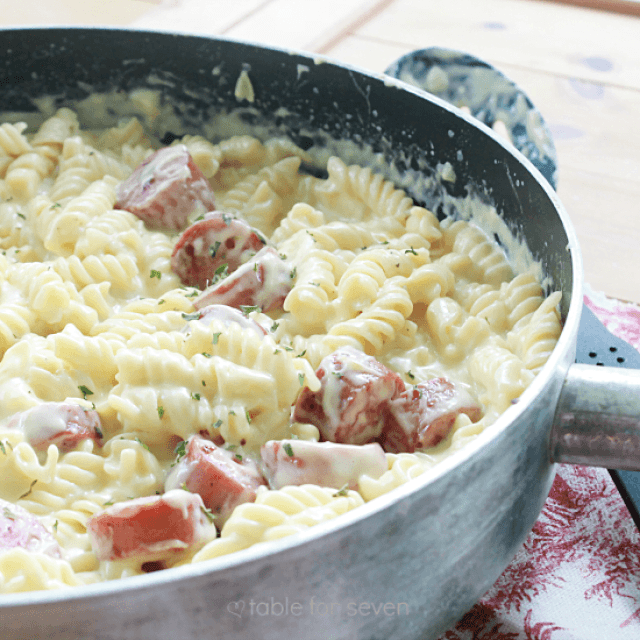 I adore dinners that are all in one pan.
Easy to make. Easy to clean up. Sounds good to me. 👍
Ingredients Needed:
Turkey kielbasa
Cheddar cheese
Monterrey Jack cheese
Dry pasta
Water + Cornstarch
Evaporated milk
Black pepper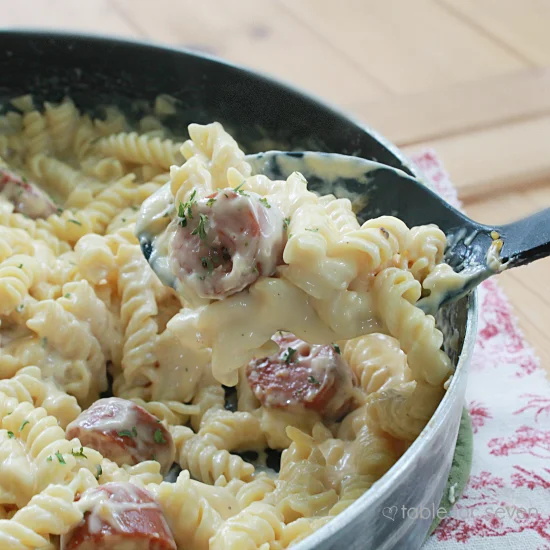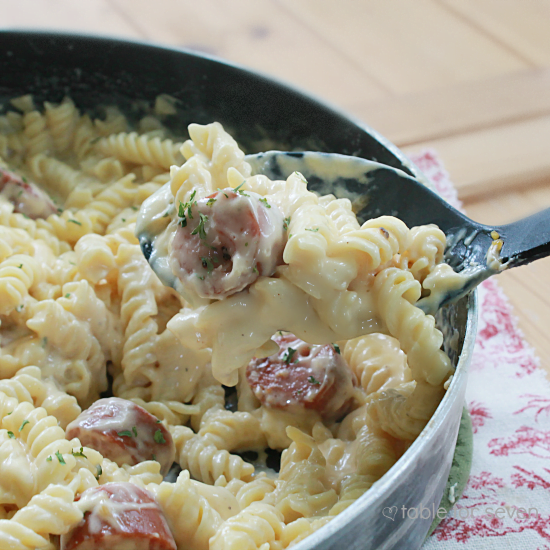 Turkey Kielbasa: We prefer the turkey variety when it comes to kielbasa/sausage. However, you can go with pork, beef, chicken or andouille. If desired, you can also omit the meat entirely and make your dish meatless.
Cheese: You can also feel free to use whatever cheese flavor combination you like. Just stick with shredded and the same size when measuring.
Dry Pasta: As noted in photos, I used a rotini noodle. But, any similar size noodle ( or a whole wheat version) will work.
What About a Veggie?
I usually serve our veggies as a side dish, rather than in a dish. My family just prefers it that way. If you wish, stir in cooked peas, broccoli, shredded carrots, chopped red peppers or a handful of spinach. They all will go well with this dish.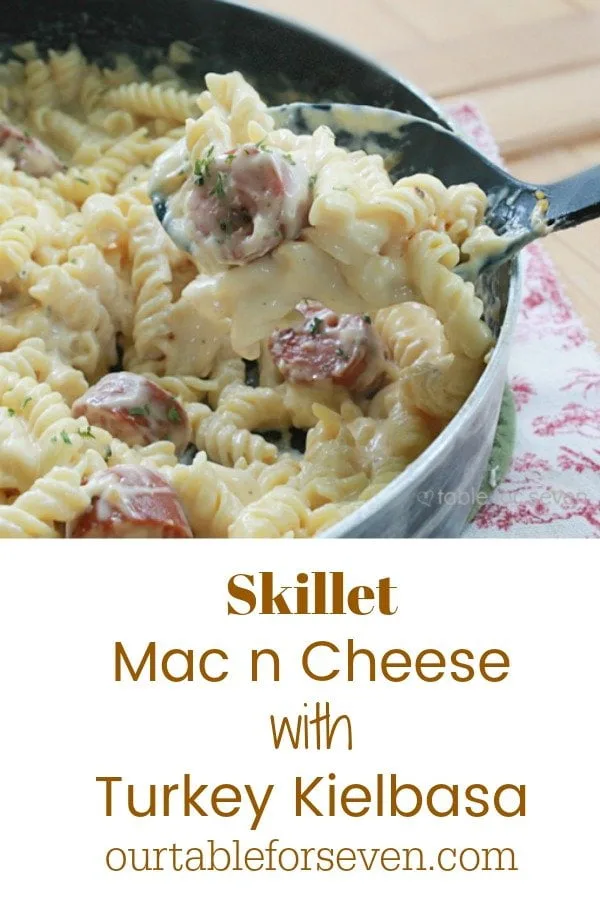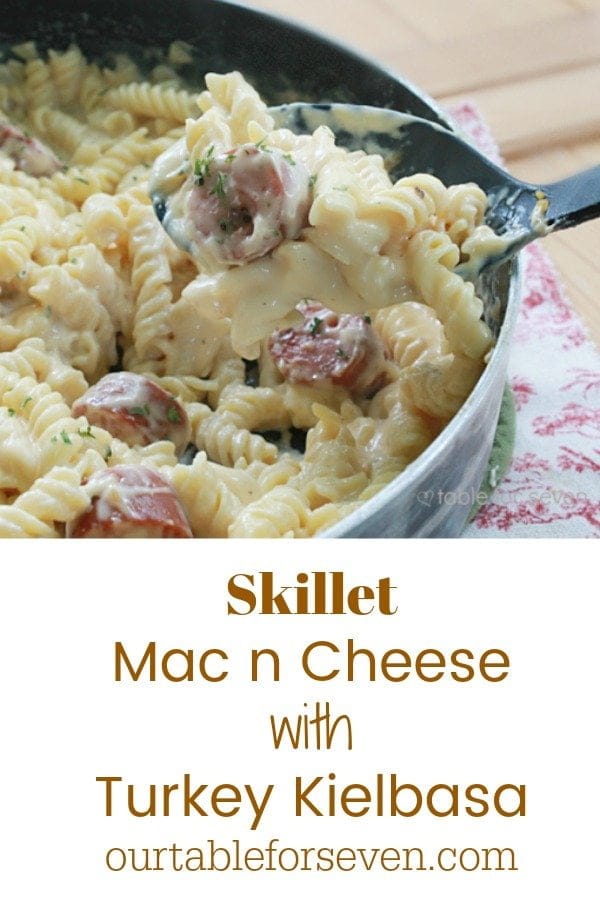 How to Make:
First, slice your kielbasa and cook it in a large skillet until brown. Remove it from the skillet and set aside.
Clean your skillet lightly ( wipe it out with a paper towel/cloth)
Next, add in water, part of the milk and pasta. Increase the heat and bring it to a boil. Reduce the heat a bit and let it all simmer for about 10-15 minutes. You want your pasta tender and the liquid thick.
In a separate bowl, whisk together the remaining milk and cornstarch. Add it to the skillet and cook for just a few minutes.
Remove it from the heat and stir in the cheeses, black pepper and cooked kielbasa pieces.
Once cheese is totally melted, serve it up!
Try these too!