Hi! Welcome
So glad you could stop by.
My name is Erin. I'm a chef, baker, blogger and photographer. I'm also a mom of seven and have been married for over 20 years.
A Little Background: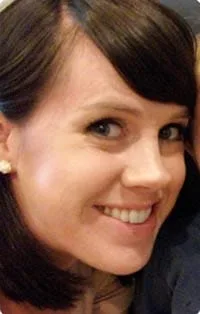 Way back in 2011, I started Table for Seven. We were a very box-eating-processed-toss a frozen pizza in the oven kinda family. That changed when my oldest son's eating habits didn't. His diet consisted on maybe 10 items and he was not budging in trying anything new.
I dove into making everything on his small list homemade and a bit healthier. This steamrolled into expanding my cooking and baking skills (which were non-existent). I have come along way since then, but, believe me, a frozen pizza or boxed mac n cheese still finds its way to our dinner table.
What You Will Find at Table for Seven:
Cost efficient recipes: As mentioned, I have a good size family. Believe me, I know what it's like to live and cook on a budget. Nothing on here will cost your a small fortune to make and won't call for any extravagant or hard to find ingredients.
Some packaged foods: I try my very best to give recipes that are totally homemade. However, some may call for a cake mix, frozen pie crust or refrigerator biscuits. Don't hate me, they just makes life easier sometimes. But, I do try and share what products I use for the recipes. Many are natural, organic or have a few less unnecessary ingredients as others brands.
Be sure to follow me on Facebook or Pinterest.
If you have any questions, comments, recipe suggestions, please feel free to shoot me an email at: Erin@ourtableforseven.com.
Thank you!
Erin