The easiest and cheesiest baked mac and cheese you will ever make.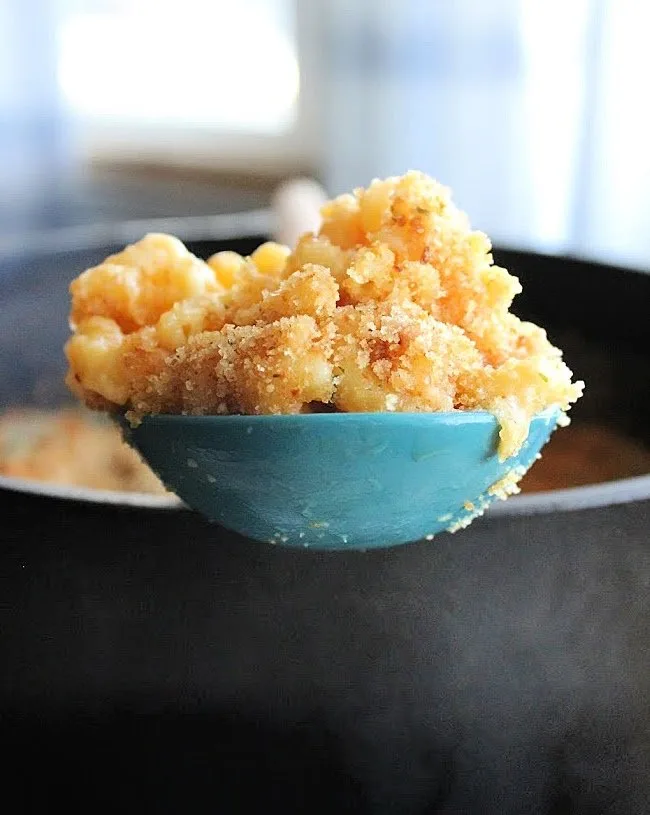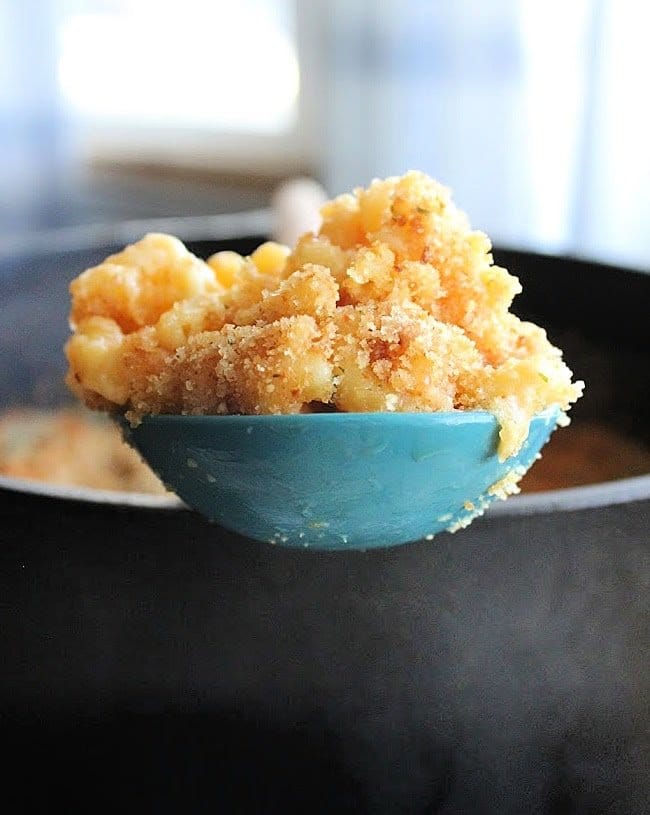 Ingredients Needed:
Dry macaroni elbows
Cheddar cheese
Milk
Butter
Flour
Dijon mustard
Dried spices: garlic powder, onion powder, paprika, salt and pepper
Elbow Noodles: These can be replaced with another noodle. Just stick with something similar in size. Yes, whole wheat noodles can be used.
Cheese: We prefer sharp cheddar, but, go with your favorite or with a combination of your favorites!
What kind of dish can be used? I used my cast iron dutch oven ( see recipe card). But, you can use a 9 x 13 dish or a similar size casserole dish. For the majority of baking time, your dish will be covered. So, if you do use a dish with a lid, make sure it's proper fitting. If not, cover it with foil.
Topping: Again, this is our preference. If a breaded topping is not your thing, it can be omitted. However, you will still have to bake it for the 10 minutes without a lid/cover.
Enjoy!