Million Dollar Spaghetti Casserole is cheesy, gooey and hearty! Change up your pasta routine with this amazing casserole.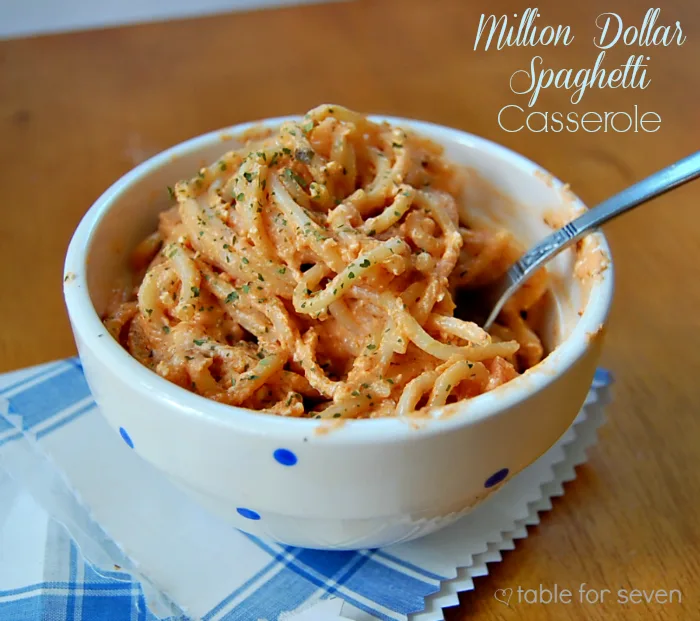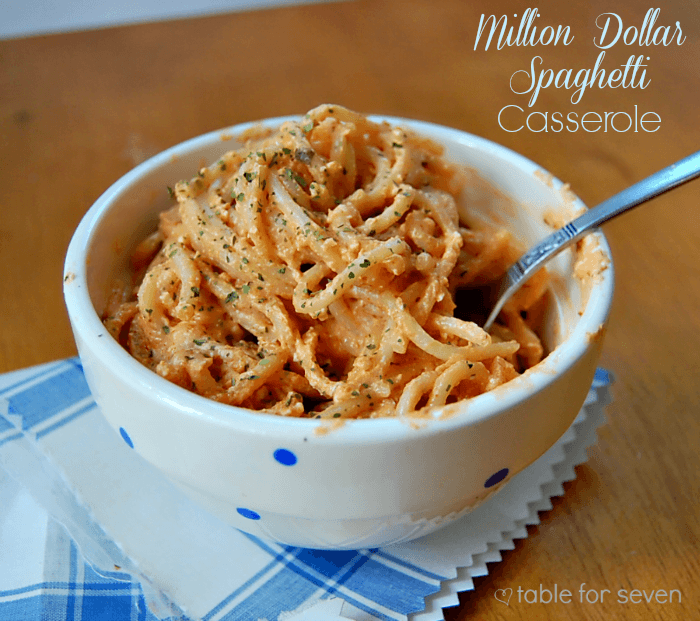 We are huge, major,jumbo pasta eaters.
Everyone likes it, it's quick and let's face it..cheap. I can buy a good size box of pasta (even the whole wheat version!) at a reasonable price and it feeds all of us for dinner and we can still have leftovers.
Whatever makes things a little easier at times, right?
Baked spaghetti is my usual go-to pasta casserole-type dish. I have to say..this was much more than that.
Here are a few notes:
You start with cooked spaghetti, not dry. We usually use regular, but, whole wheat spaghetti will work too.
When beating your cream cheese/cottage cheese/sour cream mixture, be sure your cream cheese is softened. Also, you can use low fat cream cheese and cottage cheese with this recipe. Replacing the sour cream with plain Greek yogurt is an option too.
The serving size noted in the recipe for 8. Honestly, you could probably serve smaller portions and serve more people. Especially, if you have smaller kids. It's gooey, creamy and very rich. Go easy on your first serving. 🙂
Don't get rid of the leftovers! This casserole is even better then next day!
Shake up your normal pasta routine with this delicious Million Dollar Spaghetti Casserole! It's amazing and will feed a crowd.