Shredded chicken with a flavorful punch of zesty Italian dressing made right in your crock pot. Serve it up on a plate with your favorite side dish or as sandwiches.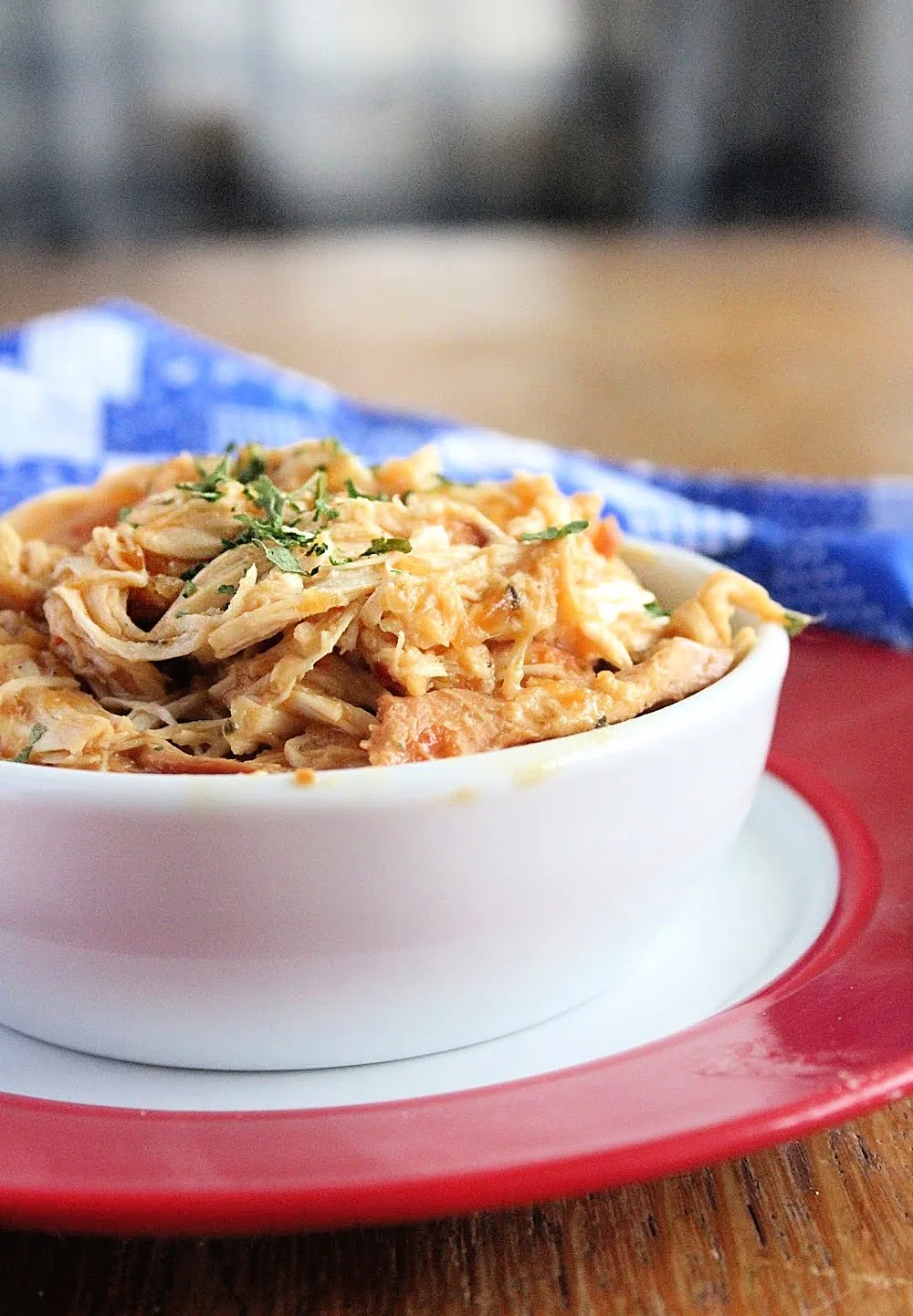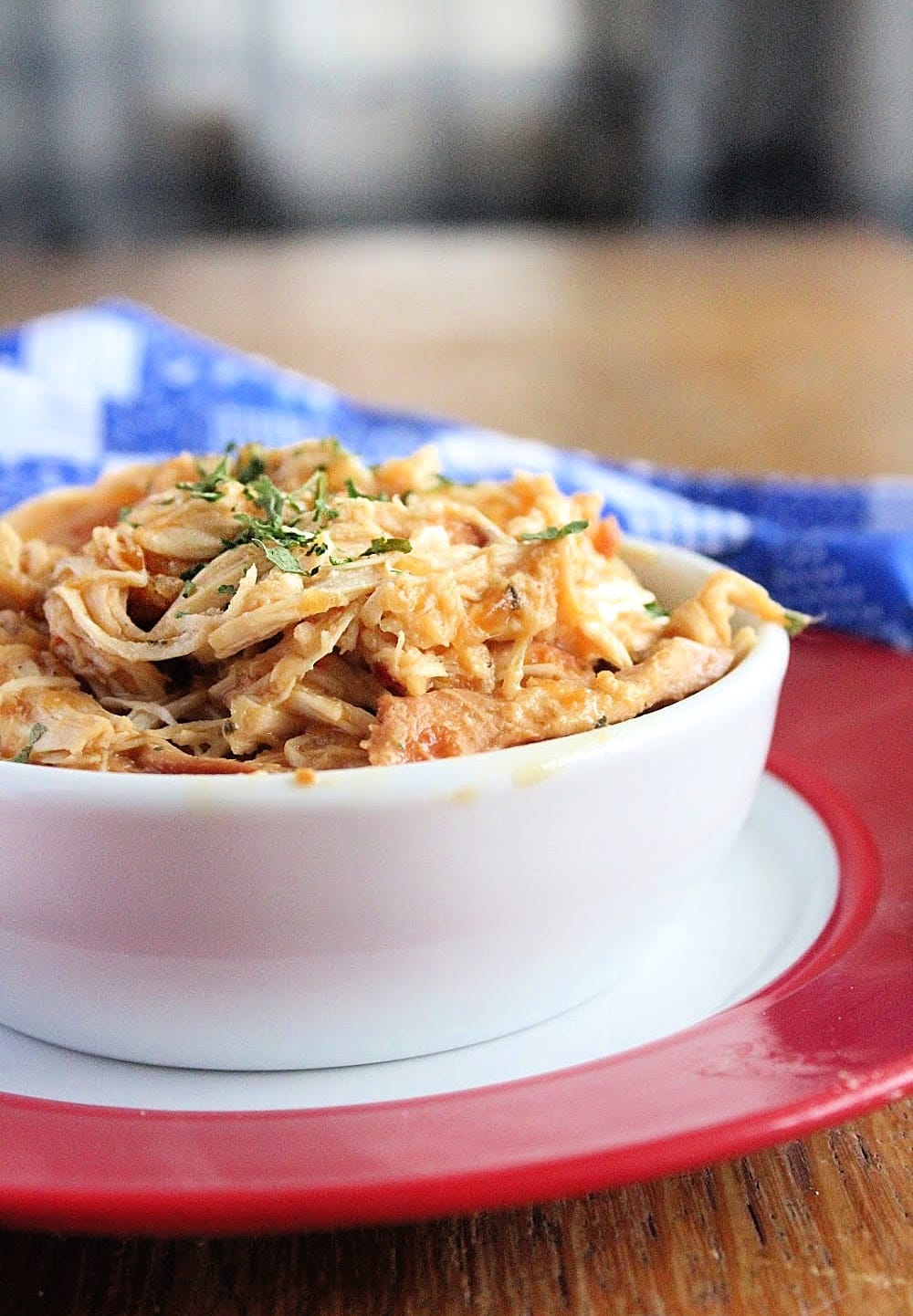 I've been making this chicken for about a million years…give or take 😉 As a matter of fact, it was one of the very first recipes that are made in my crock pot. I made it once and was totally hooked on crock pot cooking.
Tossing your ingredients in a pot, then, coming back a few hours later and your dinner is done?! What's not to like?
That is exactly what you do with this chicken. Toss it all in, let it cook, then, magic! Dinner.
Ingredients Needed:
Boneless chicken breasts
Zesty Italian salad dressing
Dried minced onion
Garlic powder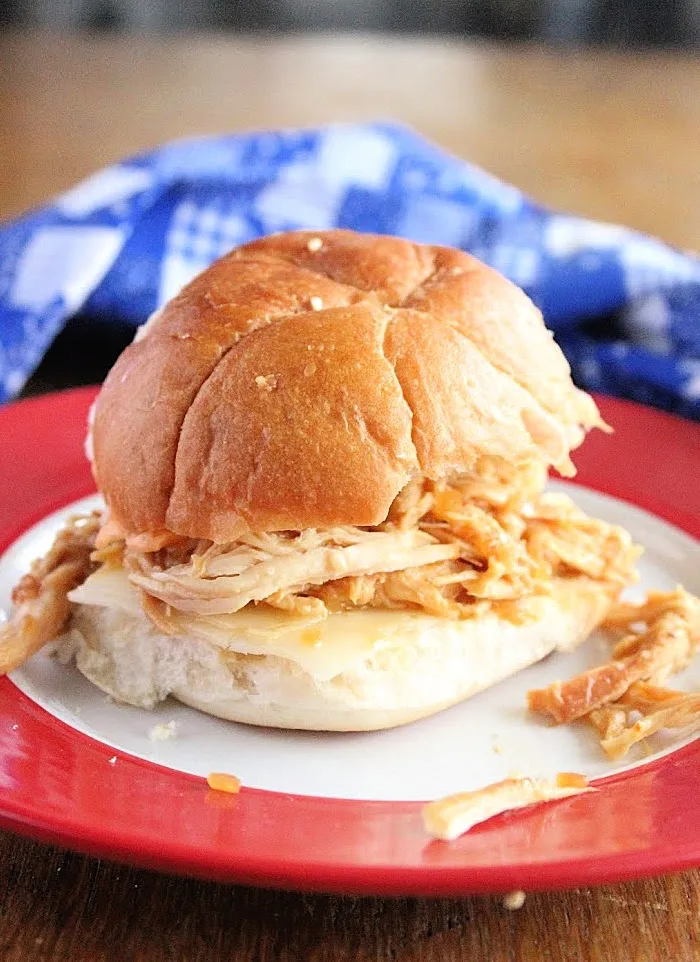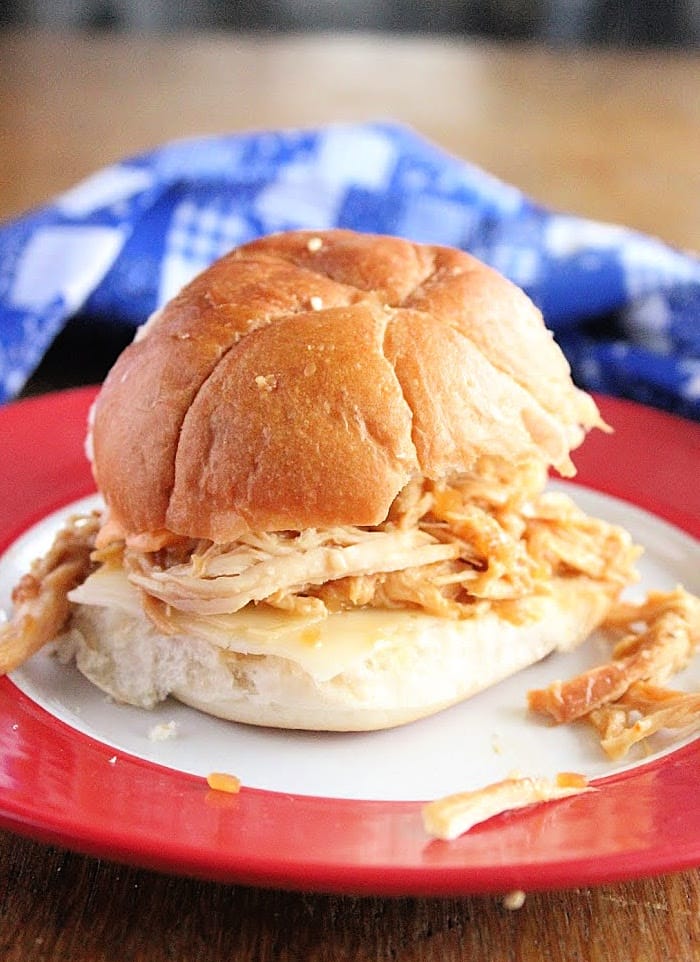 Chicken: I use about 1.25 lbs. This is 2-3 medium size breasts. Try and stick with the same amount/weight for cooking accuracy. You can use more/less, but, be sure to adjust your ingredients and cooking time.
Can I Use Frozen Chicken Breasts? Yes. Simply increase your cooking time about 20-30 minutes.
How to Make:
First, place your chicken breasts into the pot. Then, add in additional ingredients.
Cover and cook on low.
After about 4 hours, remove the chicken from the pot and cut/shred it. Place it back into the pot and mix it with the sauce.
Serve it up.
Serving Ideas: You can serve this with a side of rice, potatoes, your favorite pasta or egg noodle. This chicken also goes great served as a sandwich with a slice of Swiss cheese.