A perfectly delicious weeknight dinner! Ground beef full of flavor cooked in your crock pot with your favorite cheddar cheese.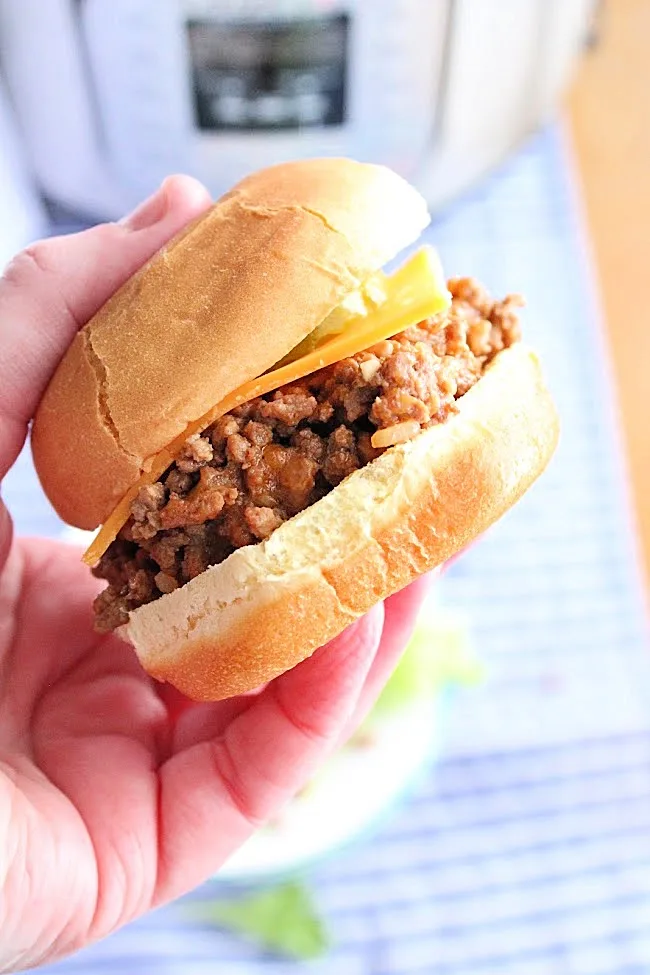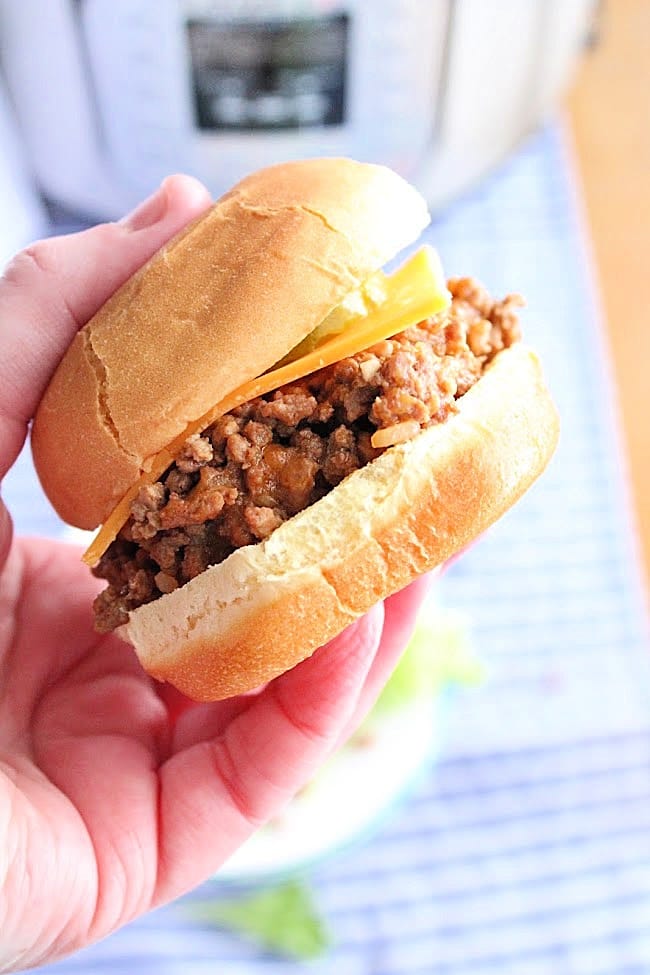 These are my favorite way to make cheeseburgers. They are easier, quicker and alot less messy than the traditional patty version.
Ingredients List:
Ground beef
Minced onion + minced garlic
Worcestershire sauce
Salt/Pepper
Cubed cheddar cheese
Ketchup
Dijon mustard
Milk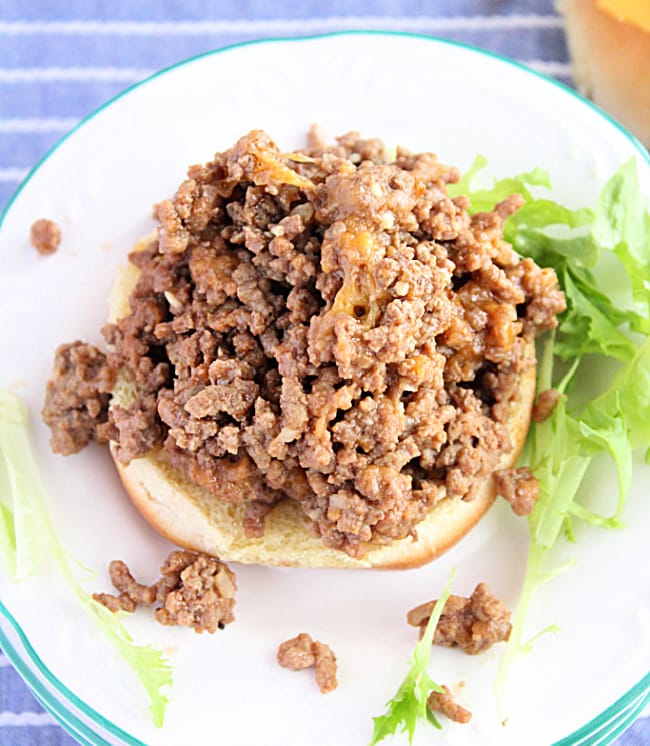 Ground Beef: You can also use ground turkey or chicken for your burgers.
Minced onion: If desired, you can use fresh onion. Before browning the ground beef, saute a bit of chopped onion in your skillet until it's soft. This should only take a few minutes. Then, add in ground beef and continue recipe as noted.
Cheese: We like a sharp cheddar cheese, however, go with your favorite.
Mustard: I use a Dijon mustard for these, because, I do not like traditional yellow mustard. Both will work, so, again, go with your favorite brand/flavor.
Slider Version: These burgers are also great as sliders! Instead of traditional hamburger buns, use a smaller "slider" or "slammer" buns when serving.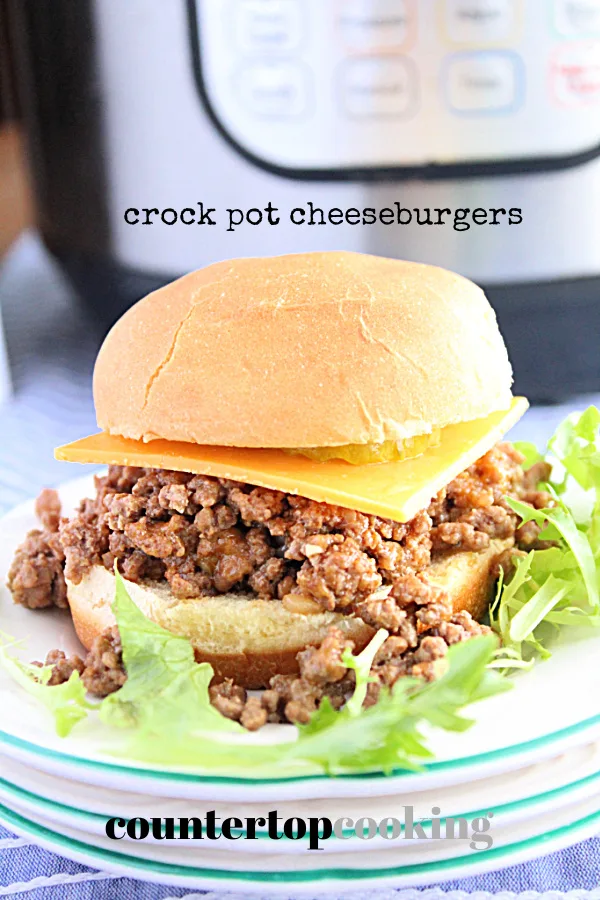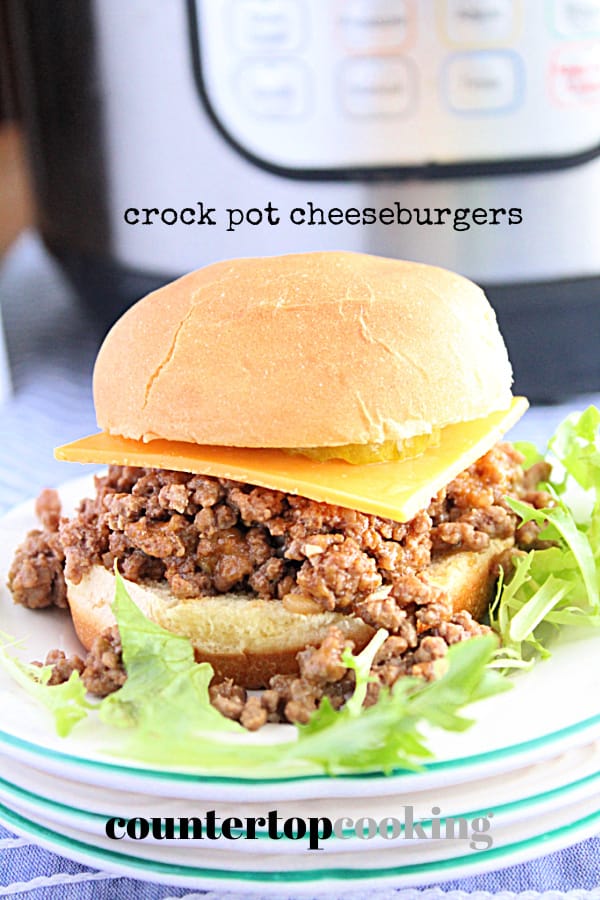 How to Make Crock Pot Cheeseburgers:
First, brown your ground beef until it's no longer pink. If necessary, drain it. Then, add it to your crock pot.
Add in dried spices, ketchup, mustard and Worcestershire sauce. Mix it all up until fully combined and the meat is coated.
Then, add in cheese cubes and milk. Give it a stir. Cover and cook on low for just one to two hours or until the cheese is melted. While it's in the crock pot, give it a stir occasionally.
Serve them with your favorite cheeseburger toppings – Lettuce, pickles, onions, a slice of cheese or tomatoes.