Crock Pot Cheesy Chicken: Just 5 ingredients for this easy-cheesy chicken!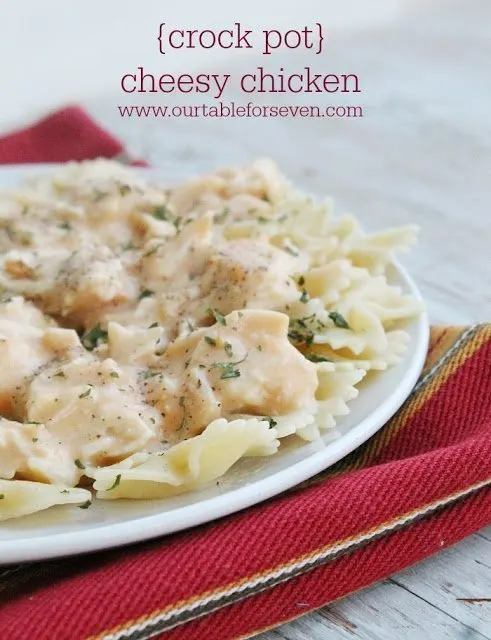 This is a recipe that was originally shared here on the blog back in 2012. It's one of the most popular recipes here and one of our most frequent chicken recipes at the dinner table.
I wanted to re-share for a few reasons: first, it's a delicious chicken, very easy to put together and just has to be re-shared.
I mean, what if you missed it?! 😲
Very possible.
Second, I've changed it up a bit since first posting. Not any majors changes, but, a few.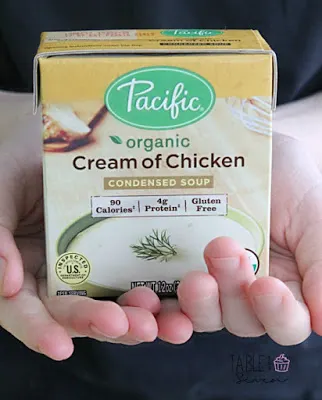 The cream of chicken soup has changed. There is a bit more in this recipe. By the way, if you are looking for a good, store bought condensed cream of chicken soup with no junky chemicals, I use the above brand. No paid endorsement here! I just really like it. Of course, there is always the homemade possibility too. Whatever works for you best.
There also has been the removal of the canned cheese soup and it's been replaced with real cheese. Real cheese is just better, right? Other than that, it's just about the same.
Crock Pot Cheesy Chicken is easy, cheesy and oh, so, yummy.. Serve with rice or noodles to complete your dinner!
I hope you enjoy it as much as we do!