The name says it all! Penne pasta, sauce and meatballs are all baked up nicely in this one dish wonder. Plus, no boiling the pasta beforehand! So, you can get dinner ready in under an hour.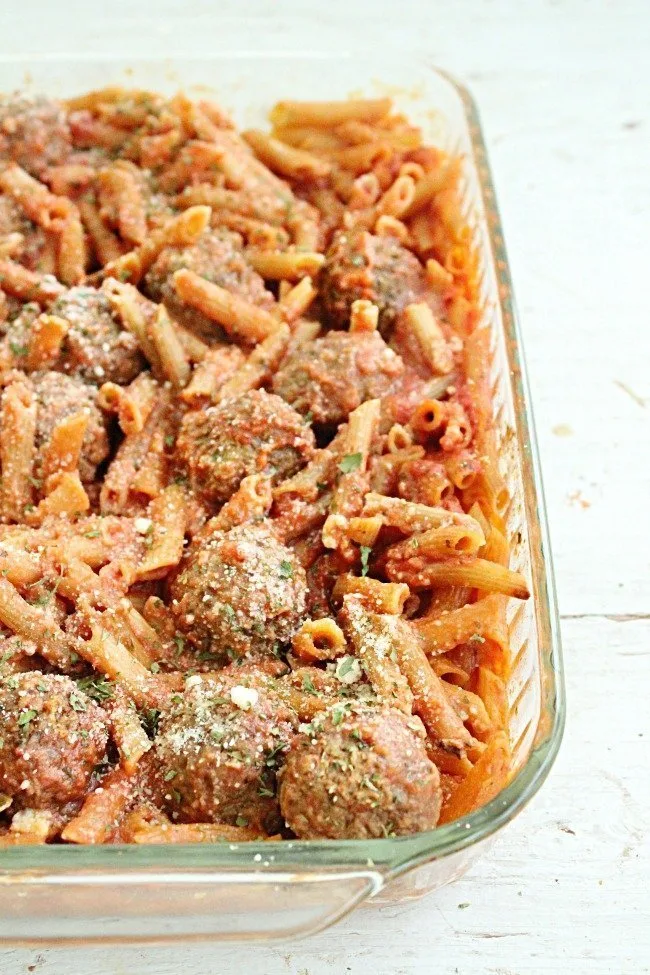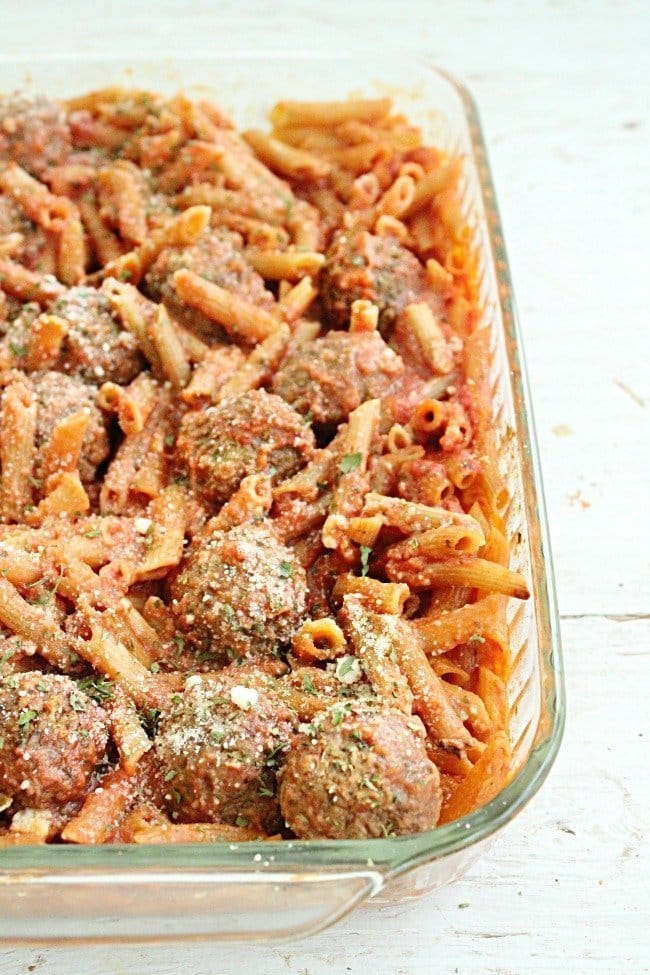 I do realize my last dinner recipe shared also involved meatballs.
However, I've been using precook version quite a bit this summer for quick meals. They're a lifesaver! Especially, when the weather is warm and cooking something for dinner is last on my list of things that I want to do.
This dish is delicious and quick to prepare. It's also versatile when it comes to the meatballs, pasta and add ins.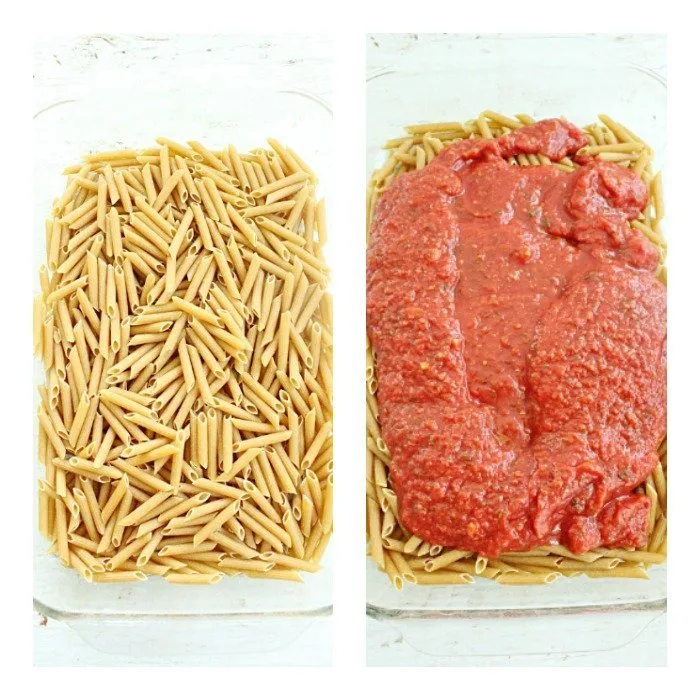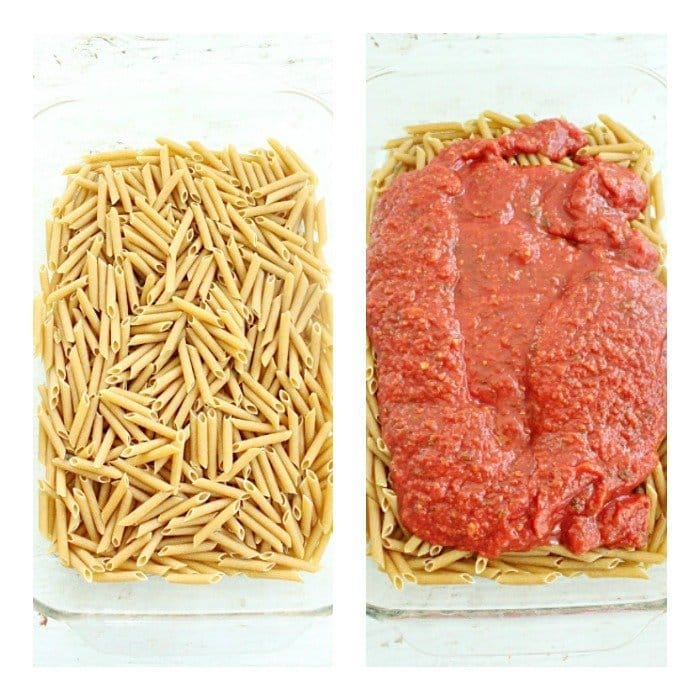 Your Ingredients List:
Dry Penne Pasta: No boiling required here! If you don't want to use penne, pick your favorite pasta. Just be sure to stick with the same size/texture.
Crushed tomatoes: I used a fire roasted variety (see recipe card), but, unseasoned or seasoned with basil will also work.
Milk: I have used skim, whole and even almond milk with this recipe. They have all worked.
Butter: I use an unsalted margarine stick for this recipe. Regular butter will also work fine.
Meatballs: You will need 10-12 cooked meatballs. As you can see from the photo, mine were still a bit frozen when I put them in the dish. But, fresh or frozen is fine. I like this meatless version of precooked meatballs, but, go with your favorite. Of course, going with homemade is an option too.
Fresh spinach. Optional: Not all my kids will eat the spinach mixed into this dish. But, if you wish, mix in a few handfuls after the pasta is baked.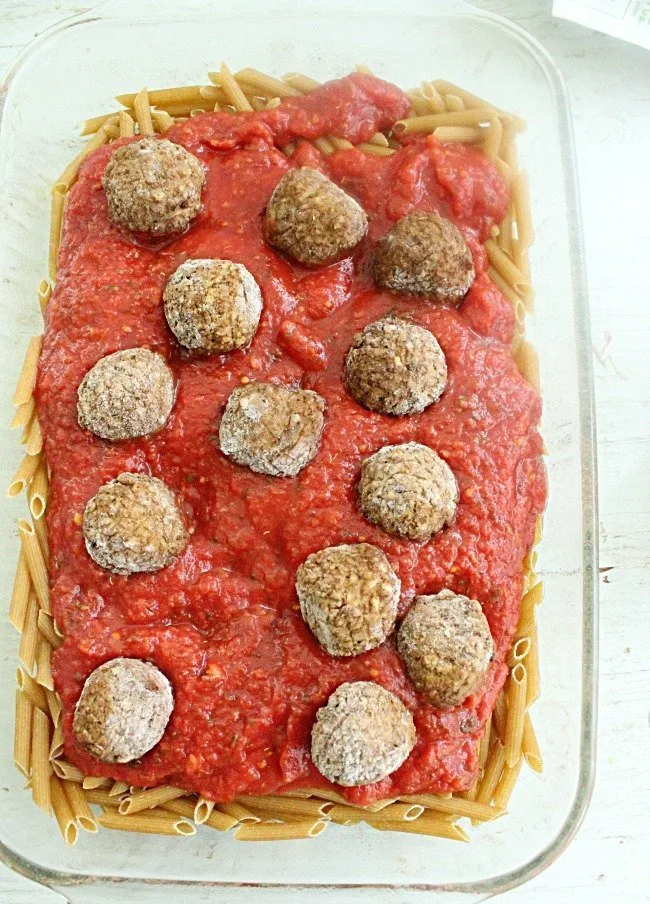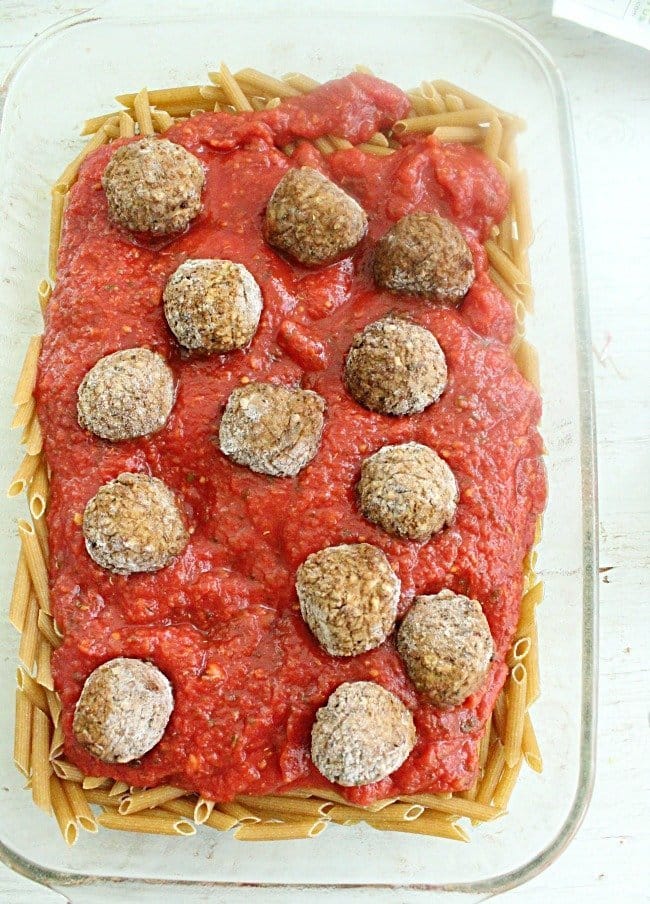 Make dinner:
First, spray a 9 x 13 baking dish with non stick cooking spray.
Next, layer the bottom of the dish with the dry pasta.
Pour the crushed tomatoes on top of the pasta, and layer with meatballs.
Then, pour in the melted butter and milk.
Mix it all to combine.
Cover your whole pan with foil and bake.
Once baked, remove foil ( it's hot!) and stir in Parmesan cheese & if desired, fresh spinach (see above note).
Be sure to let the dish sit to cool for approx 15 minutes before serving.
Serve it with a side of garlic bread. YUM.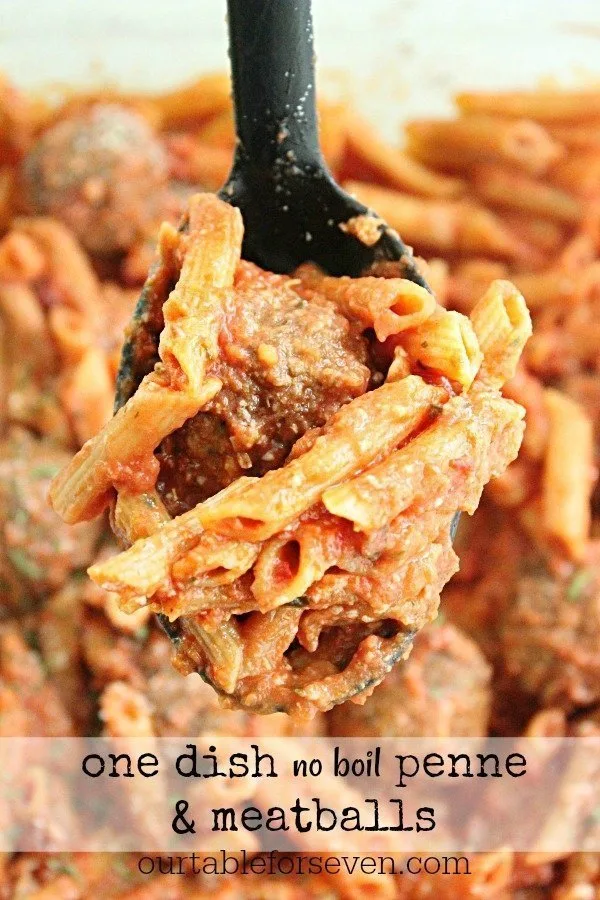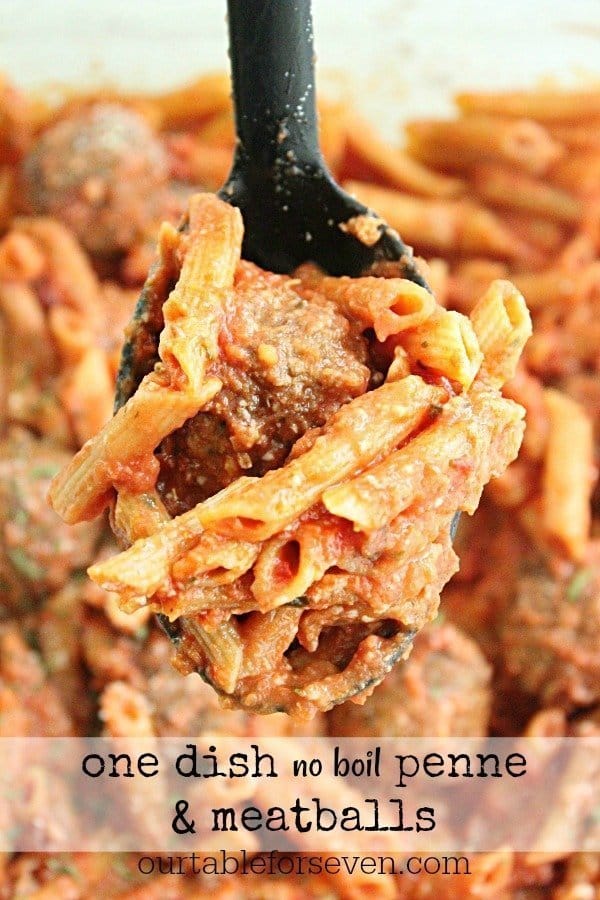 Love Meatballs? Try these too: