No need to spend all day making homemade manicotti! Use this quick shortcut and have this cheesy dish for dinner tonight.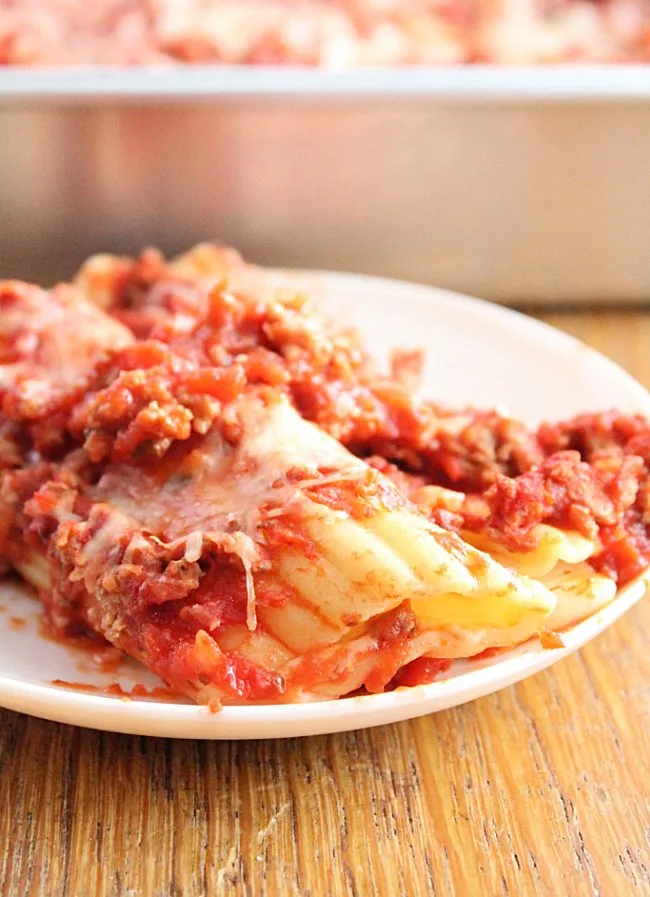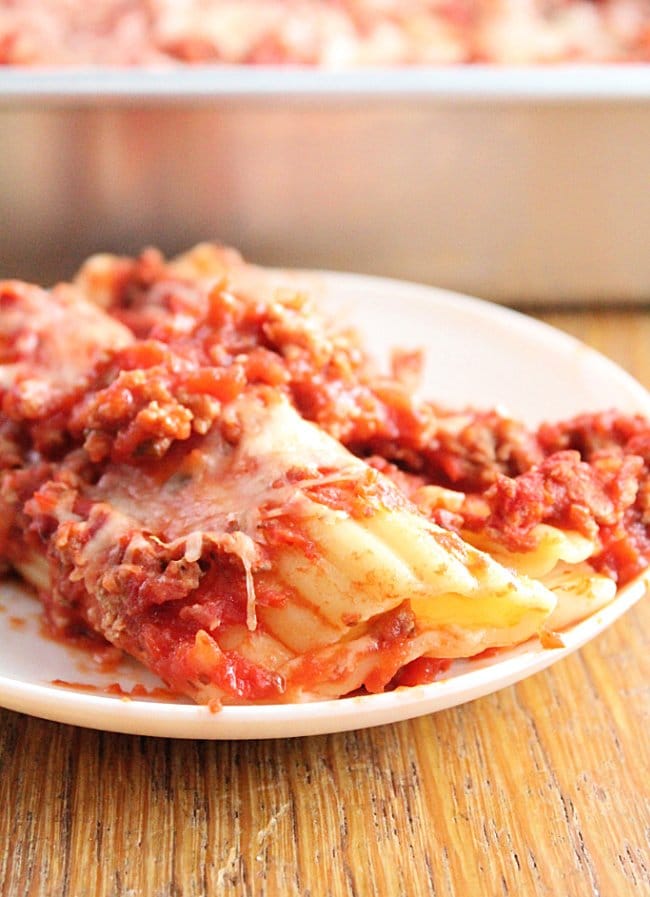 Growing up, my mom occasionally would make manicotti for dinner. It was delicious, but for her, it seemed like it was an all afternoon project to make it.
Making the shells. Making the filling. Stuffing the shells. It looked exhausting to me, but, my mom took it all in stride. However, I am assuming this is why we only had it occasionally. 😉
This recipe gives you a really cheesy manicotti and it takes no time at all to make!
First up, what's manicotti? It's a type of pasta and it's shaped like a tube. Once they are cooked, they are stuffed with a variety of desired fillings. Sorta like stuffed shells, but, they aren't shells, they are tubes. 👍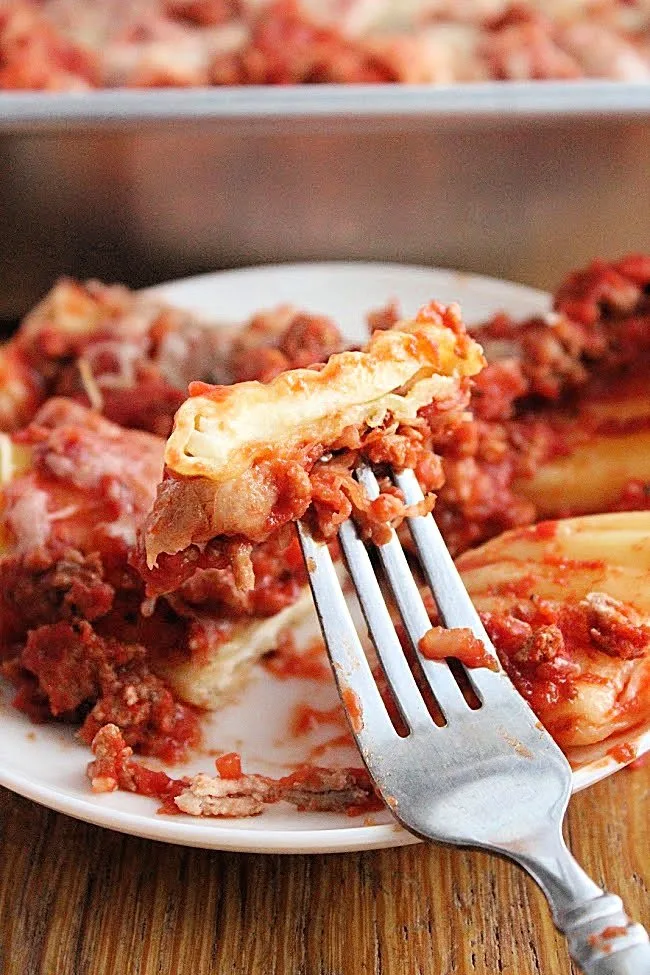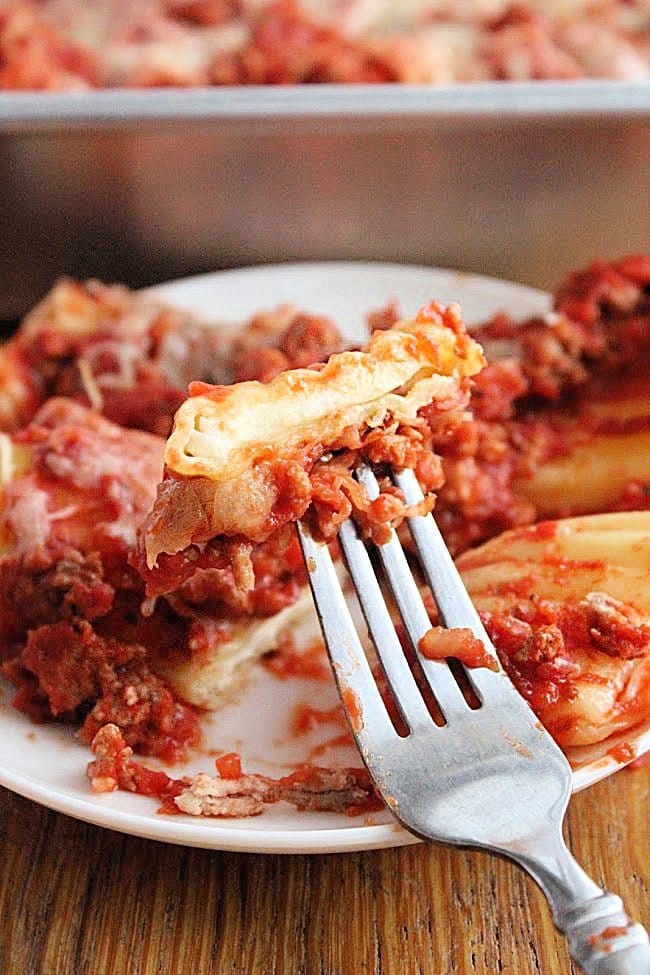 Ingredients List:
Ground turkey
Dried spices: Onion, garlic, basil, oregano, salt & pepper
Crushed tomatoes
Tomato paste
Mozzarella cheese
String cheese
Manicotti shells
Ground Turkey: If desired, ground beef can be used instead. However, if needed, drain your cooked ground beef before adding additional ingredients.
String Cheese? Yep! Makes stuffing the shells really quick and easy. Find them in the cheese section of your grocery store. Here is an example of what they look like.
Can I use spaghetti sauce instead? Yes. Instead of adding crushed tomatoes, paste and dried spices, you can use your favorite jarred or homemade red sauce. You will need 26-28 ounces.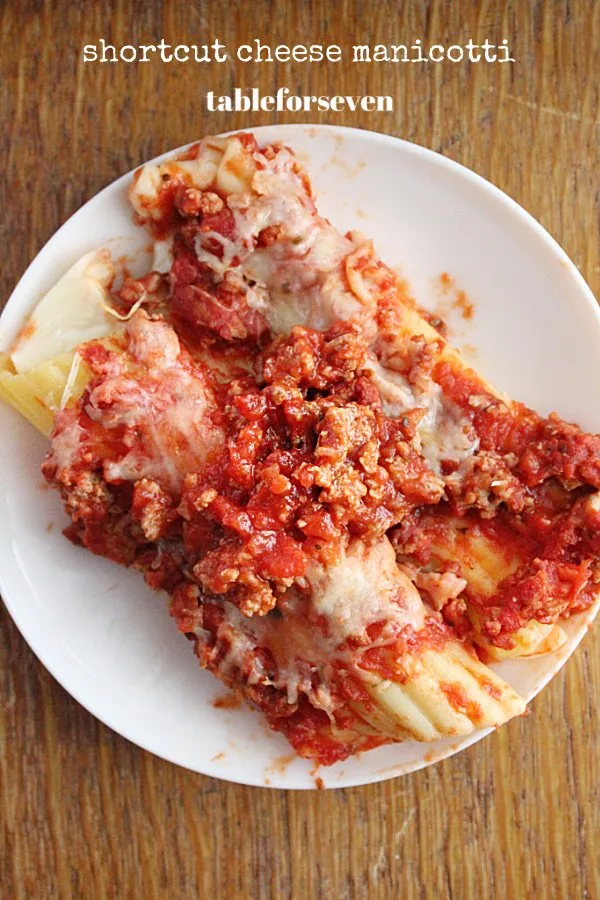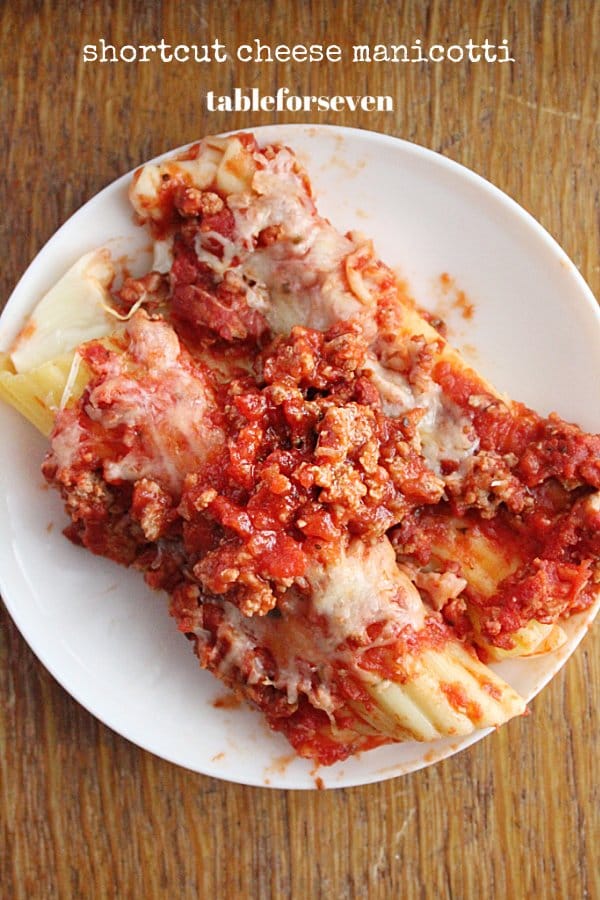 How to Make:
First, make your shells according the package directions. Drain and set aside.
Next, brown your meat until it's no longer pink. Then, add in tomatoes, dried spices and tomato paste. Cook another 5 minutes to get the flavors really mixed together.
Then, spread half of the mixture into the bottom of a grease 9 x 13 baking pan.
Take a piece of string cheese and stuff it into a cooked shell. Place it on top of the sauce mixture in your pan. Repeat with the rest of the shells.
Top it all off with the rest of your sauce/meat mixture. Cover and bake.
Remove the lid/cover and sprinkle with mozzarella cheese. Bake just another 5 minutes or until it's melted.
It's hot! Let the dish sit for 5-10 minutes before serving.
Goes great with garlic bread.