These pizza boats are fun, easy and delicious!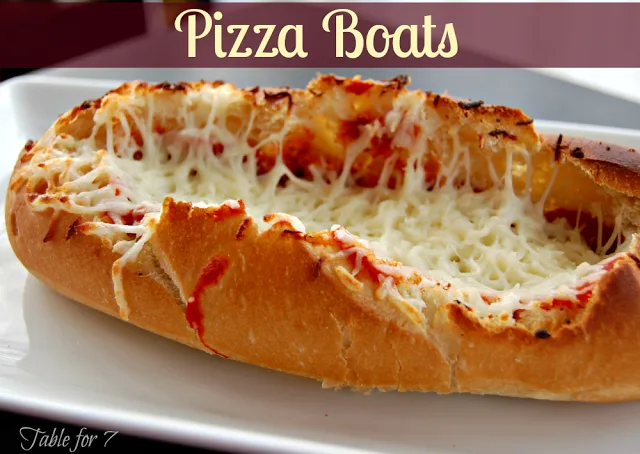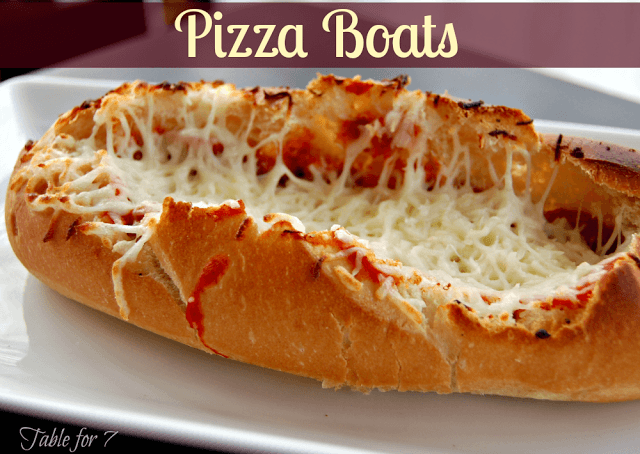 Nearly, every Friday at our house is movie and pizza night.
We eat pizza for dinner and watch a family movie during dinner. It's lots of fun!
Not too much work with pizza and since, it's nearly every Friday, at times, we change it up just a little bit.
Here is one of our fun change ups:

This is how you make your Pizza Boats:
Hollow out the middle of your bread. Save bread pieces for croutons, bread crumbs, soups..the birds..whatever you chose. 🙂
Fill bread with your choice of pizza fillings. I spread some sauce on the bottom, then, layered with sausage, pepperoni, more sauce, then, finished with mozzarella cheese and bake.
Eat. Watch cool movie with your family if so desired.