Dinner in one pot! Flavorful pork tenderloin with tender baby potatoes made right in your instant pot. You can have dinner on the table is less than an hour with this one!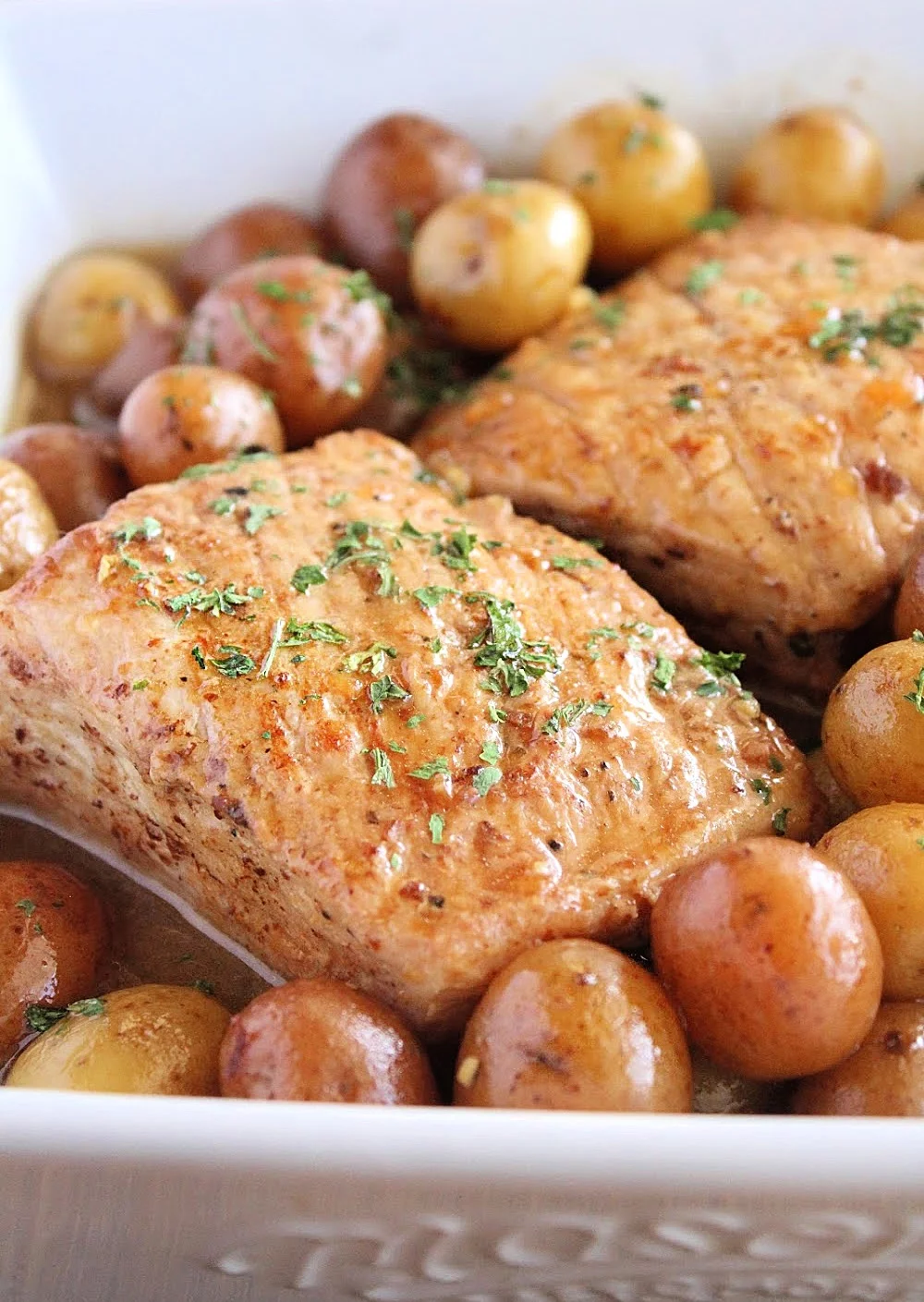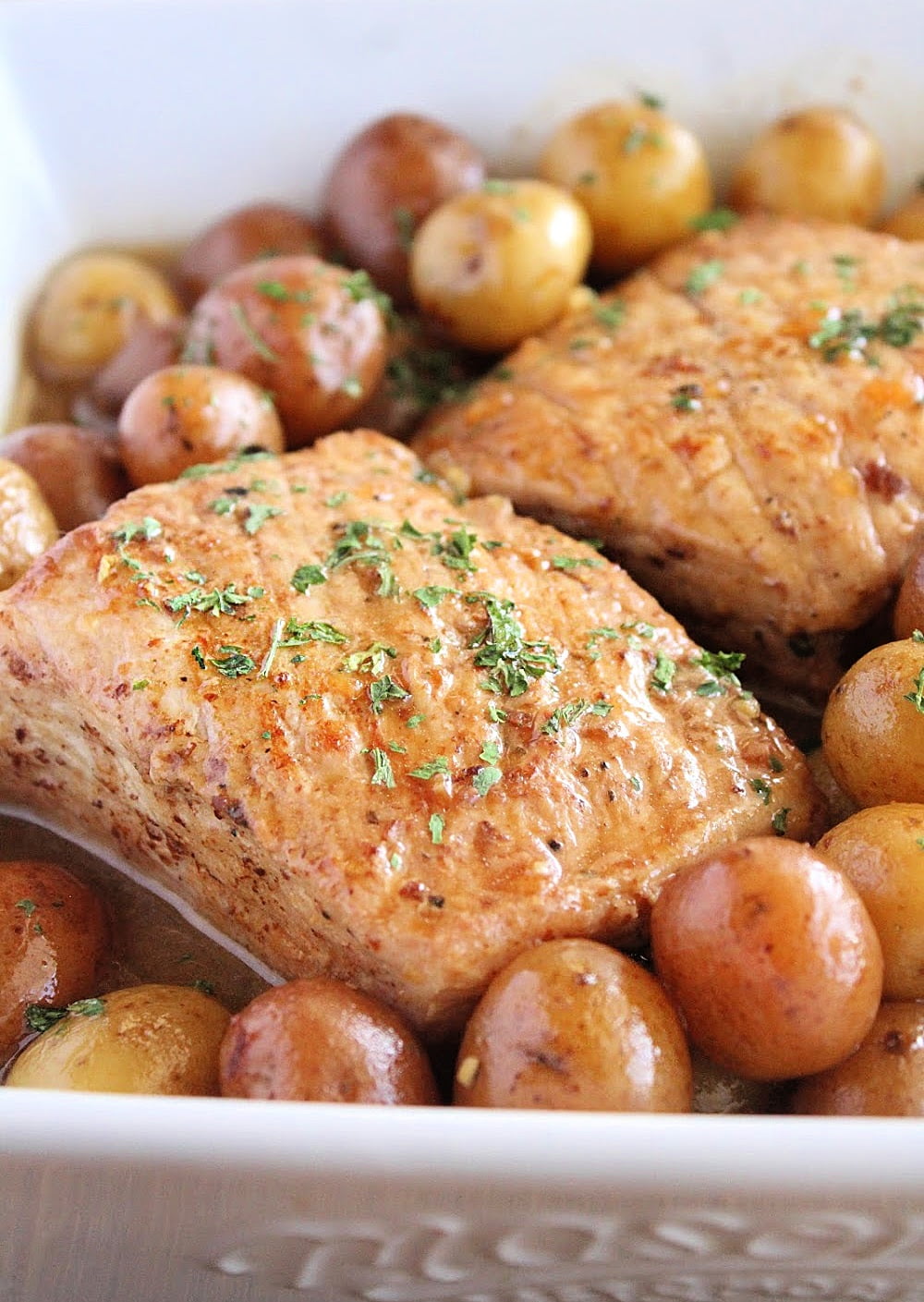 Ingredients Needed:
Pork tenderloin
Small baby potatoes
Minced garlic + onions + salt + pepper
Chicken broth
Cornstarch
Honey
Onion powder
Pin it for Later:
Pork: I used a one pound boneless pork tenderloin. I did have to cut it in half for the instant pot. You can use a larger/smaller size tenderloin, but, your cooking time may vary. To be sure your pork is fully cooked, make sure the internal temperature is at least 145 degrees before eating.
Potatoes: I love Little Potato Company's creamer potatoes. They are just the right size and come in a super convenient package. However, go with your favorite! Just stick to a smaller size for accurate cooking time. If your potatoes are larger, you may need to increase your cooking time.
Dried Spices: I usually use dried minced garlic and onion. It just makes life easier for me. However, you can use fresh garlic and onion for this.
How to Make:
First, salt and pepper your pork. If needed, cut it in half, so, it will fit nicely in the instant pot.
Next, add a bit of oil to the pot and press the "saute" button. Heat the oil with minced onion and garlic. Then, add in the pork and saute it. You want to get the pork a bit brown on the outside. This should take about 5 minutes, on each side.
Once that is done, turn off the saute function.
Add the potatoes into the pot. In a separate bowl, whisk together the broth ingredients, then, pour on top of the pork and potatoes.
Cover and cook on high pressure. Once done, do a quick release.
That's it! I know, it's beyond simple and really flavorful. Side it up with your favorite veggie and call it dinner. 👍