Creamy macaroni and cheese packed with chicken and topped with crunchy breadcrumbs.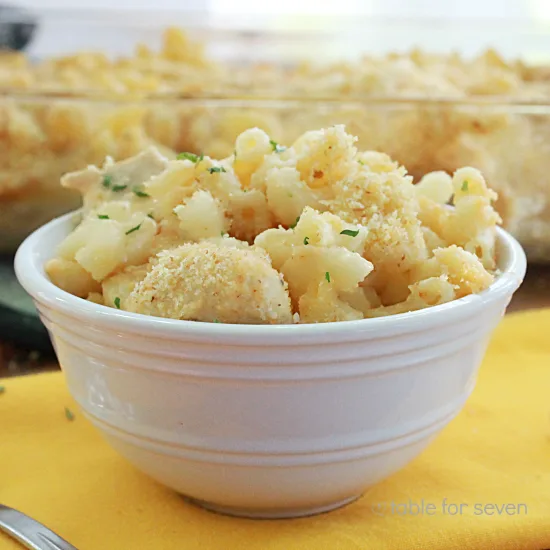 We are going back in time again today. Way back in 2012, this recipe was originally shared here on the blog. It continues to be a regular staple on our dinner menu, so, it's only fitting to share it again, with just a few minor adjustments,
It's creamy baked mac n cheese with some chicken tossed in and topped with bread crumbs to give you a bit of crunch. It's so simple to put together and tastes delicious.
Add it to your dinner rotation soon..you will not be disappointed.