Soft chocolate cookies that start with a cake mix. Plus, they are filled with creamy peanut butter and chocolate chips!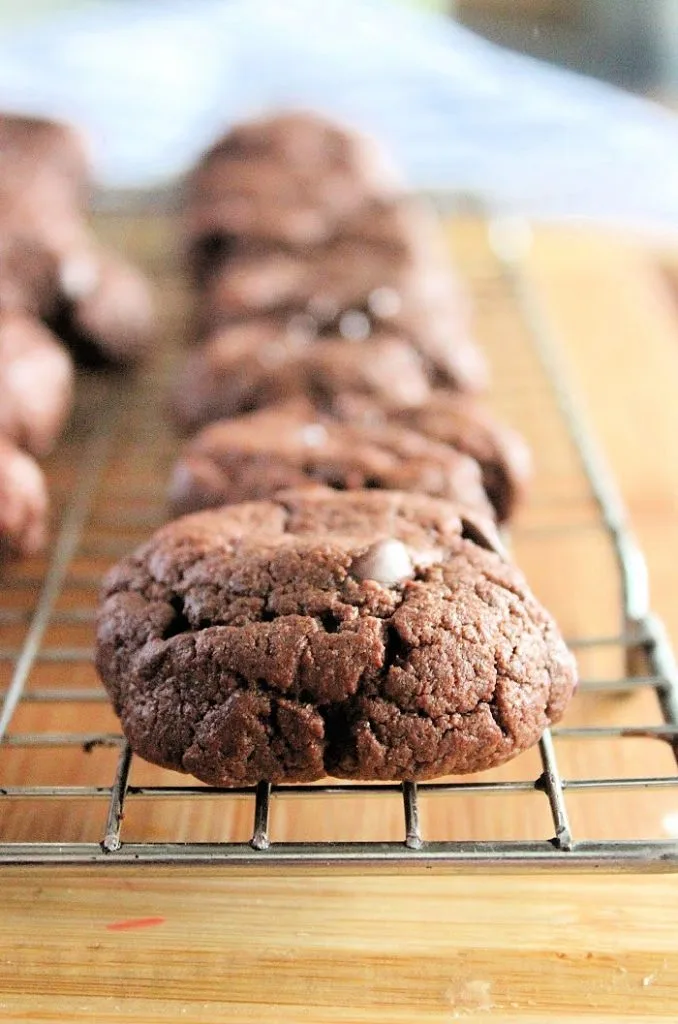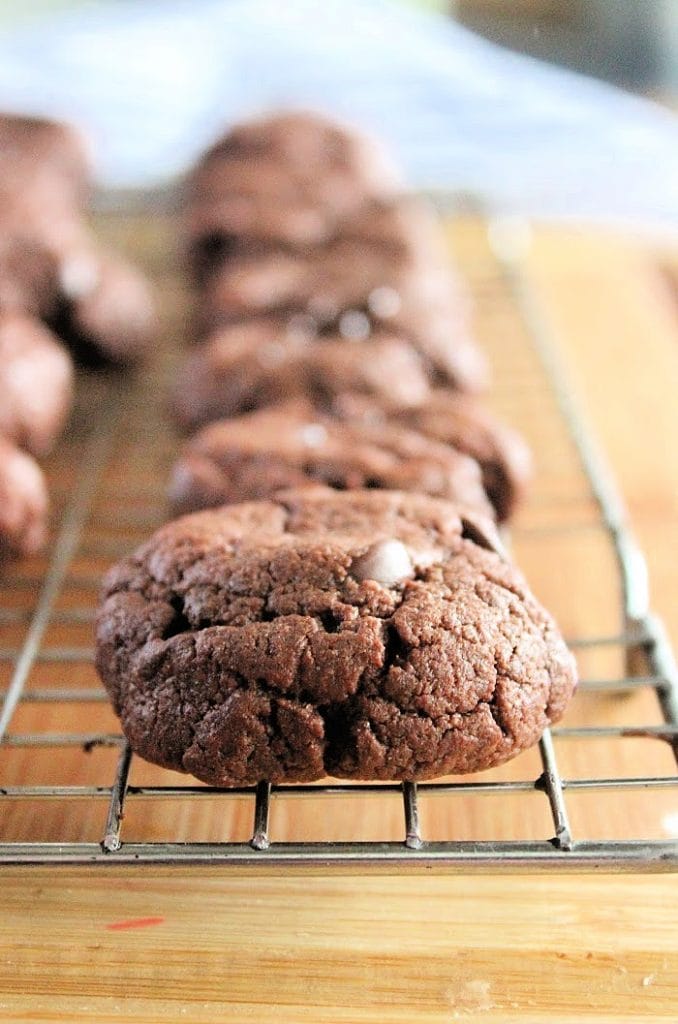 I can't believe how long it has been since we've done a Budding Baker post! The last one was Cake Batter Truffles and they were a crazy huge hit at my house.
Today, My Budding Baker has made you guys some cookies. These cookies start with a chocolate cake mix, then, have the added bonus of chocolate chips and peanut butter.
These were even a bigger hit than the truffles. Taking pictures was even tough..they went fast!
Ingredients Needed:
Chocolate cake mix
Chocolate chips
Natural Peanut butter
Eggs
Cake Mix: Any brand or chocolate variety will work. Just be sure to stick with a "standard" size box of cake mix. Anywhere from 15-18 oz is fine.
Chocolate chips: Semi sweet or the dark variety will both go well with this cookie. You can also chop up a baking bar for a change.
Peanut Butter: Normally, for baking, I use "regular" peanut butter instead of the natural. However, the natural actually works better in these cookies, because of the oil content. If you wish to use regular peanut butter, that's fine. However, you may need to add one or two tablespoons of neutral tasting oil to help with the consistency of the batter.
Your Batter:
After mixing all the ingredients, your batter will be thick, and depending on your peanut butter, a little crumbly. If your batter is too crumblier or dry, simply mix in a bit more natural peanut butter or a tablespoon of oil.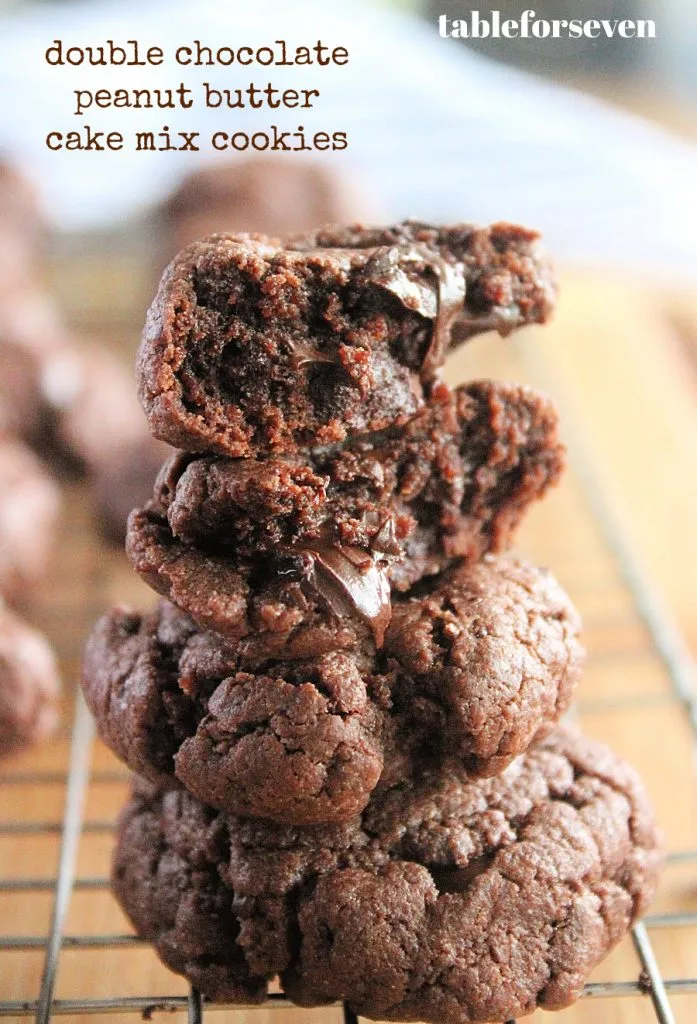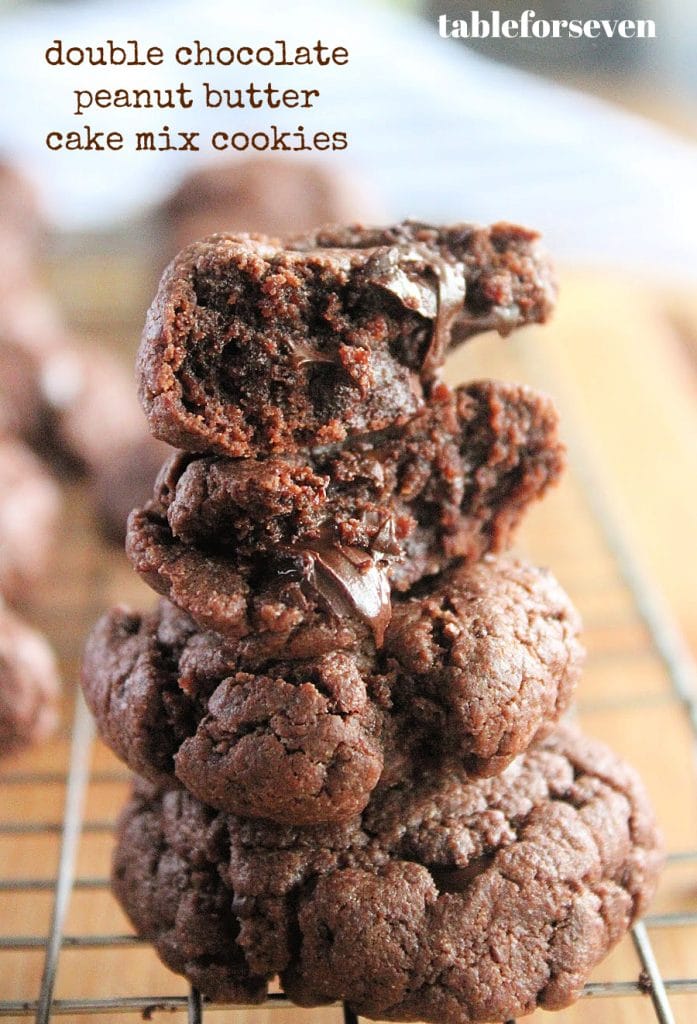 More Peanut Butter to Enjoy: