Fun, festive and just in time for Christmas!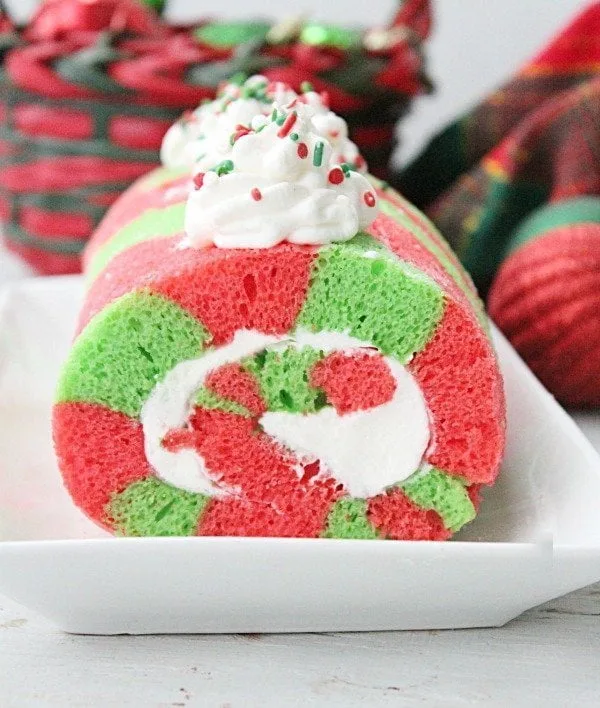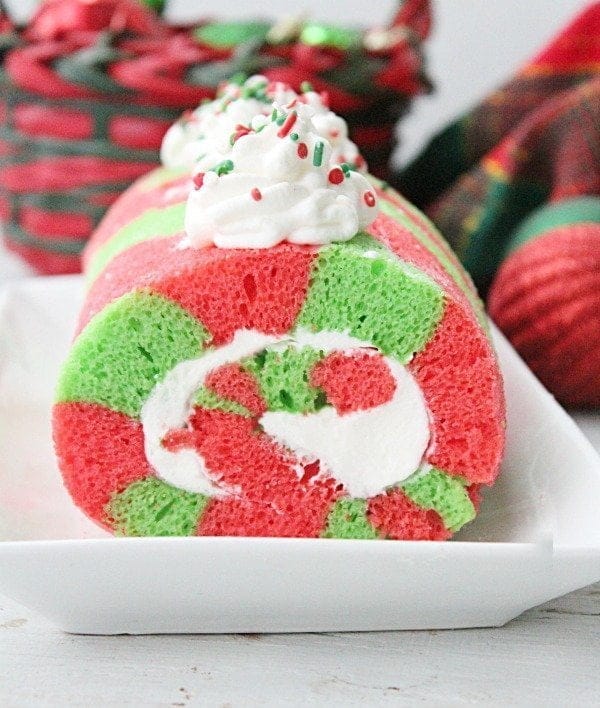 Ingredients Needed:
Vanilla cake mix
Eggs
Water
Oil
Plain Greek yogurt
Red and Green gel food coloring
Powdered sugar
Whipping cream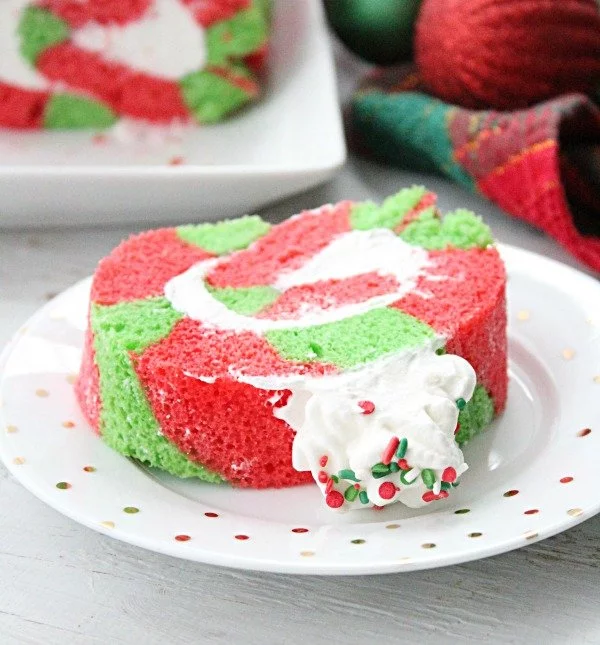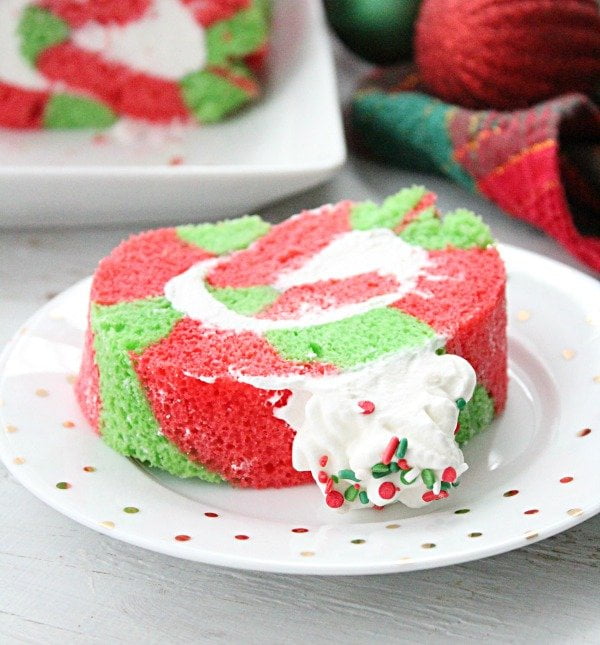 Vanilla Cake Mix: Any brand or vanilla/butter/white variety will work. Just be sure to stick with a "standard" size box of cake mix. Anywhere from 15-18 oz is fine.
Plain Greek Yogurt: If desired, it can be replaced with sour cream.
Oil: Use a neutral tasting oil. Canola, sunflower or vegetable oil will all work.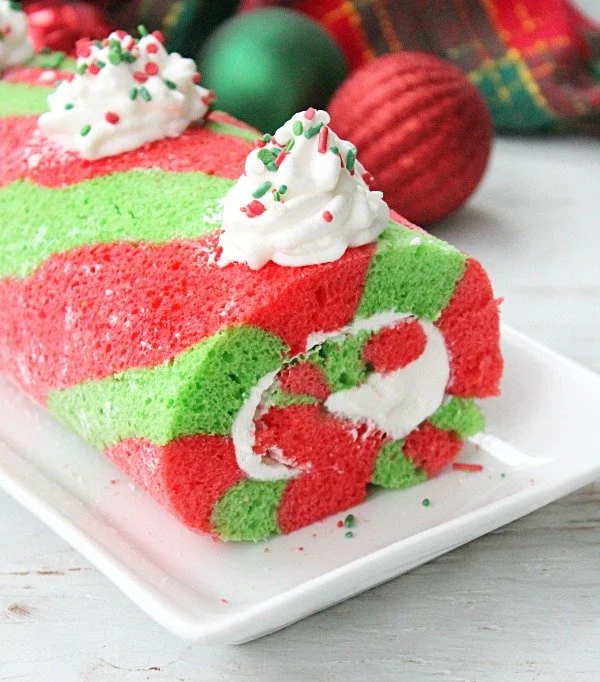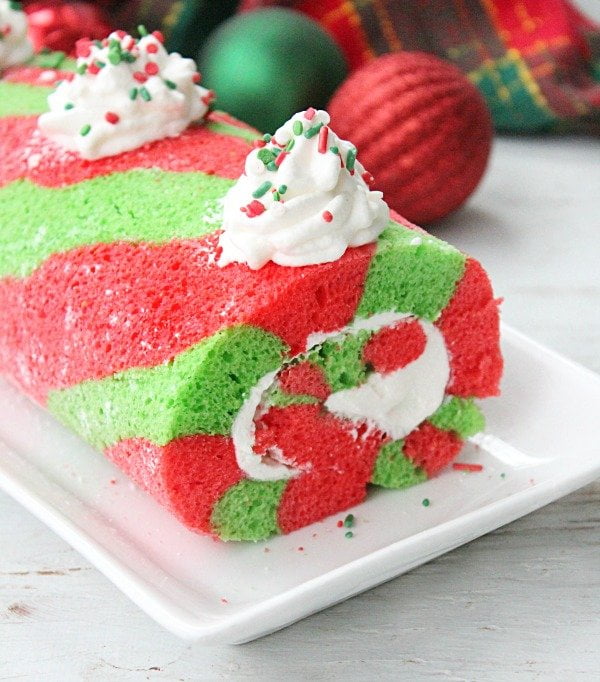 How to Make:
Preheat your oven and line TWO 15 x 10 flat rimmed baking sheets with parchment paper.
Make batter. Then, divided batter into two separate bowls. Tint one bowl with green food coloring, the other with red.
With a piping bag, pipe the batter diagonally on top your prepared pan. Alternating between the two colors. Repeat with the second pan.
Tip: If you do not have a piping bag, a large plastic freezer/food storage bag can be used. Add the batter into the storage bag and cut a small hole in one corner of the bag.
Bake.
Remove from oven and let the cakes cool for just 5 minutes.
Sprinkle the top of your cake with powdered sugar, then, cover with a clean cloth.
Place a second, larger flat rimmed baking sheet on top of the towel and carefully flip the cake over. This will remove the cake from the pan.
Remove the parchment paper. Then, roll the warm cake into the dishtowel ( from the 10 inch side). Repeat with second pan.
Let it cool completely.
Make whipped cream filling.
Once the cakes are cooled, carefully, unroll and spread with the whipped cream filling.
Roll the cake back up tightly and refrigerate for an hour before serving.
Note:
Yes, this batter will make two roll cakes, if the batter is baked in 15 x 10 flat rimmed baking sheets. If you use a larger pan, you may get just one cake and may have to adjust your baking time.
More Christmas Treats: