Peppermint Layer Cake is a soft white cake loaded with peppermint. Perfect for the holiday season!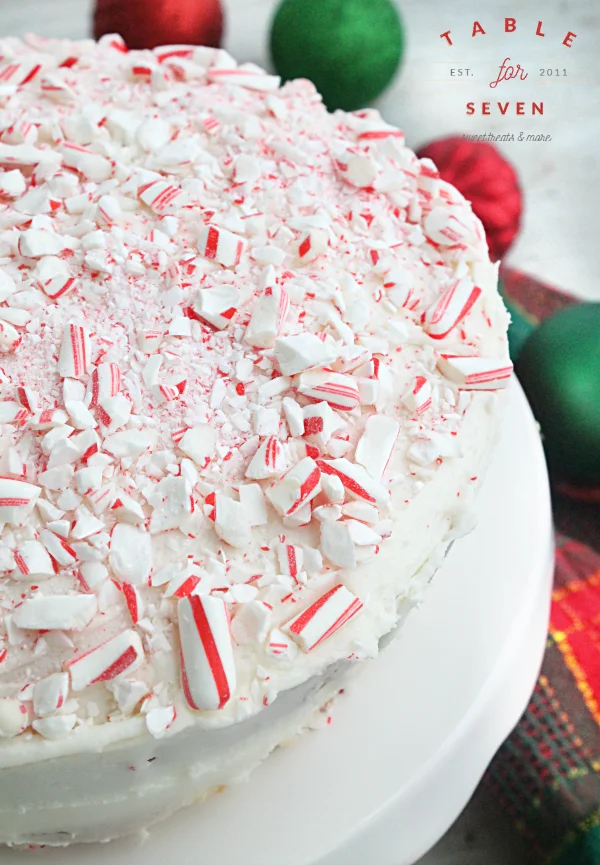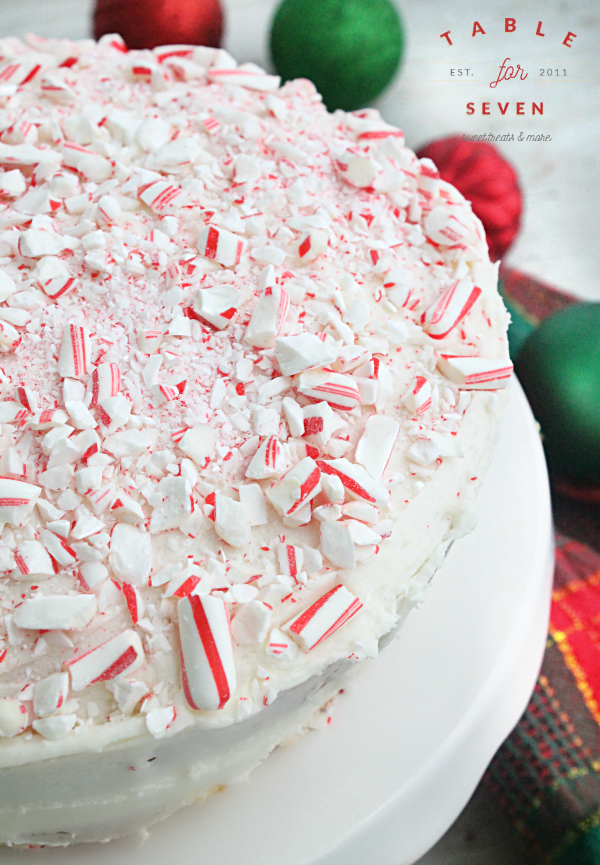 I'm kinda proud of myself this holiday season.
My Christmas shopping is done. Well, sorta. All my kids gifts are done with the exception of their stocking stuff. The kids are the major part of my shopping and to get it done this soon before Christmas is a huge accomplishment for me. I'm usually running out the week before and cursing myself that nothing is left to buy them.
This year, Amazon was my best friend. I started before Thanksgiving and got tons done. Yay!
All I have left is some extended family members. I will say it again..yay!
How about you? How is your holiday shopping going?
With all this holiday talk, it's a good time to mention this fab cake. It's a total holiday cake.Of course, you don't have to make it for a holiday. It could just be a normal Thursday afternoon and you need peppermint cake.Whatever floats your boat.
This cake is a total peppermint-lovers dream.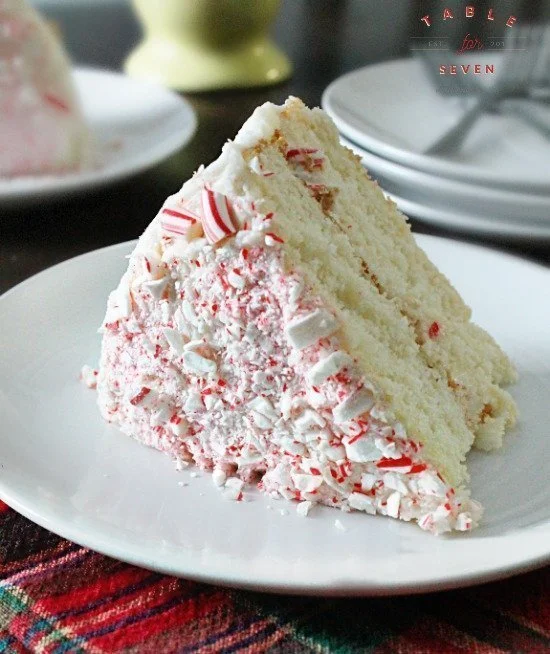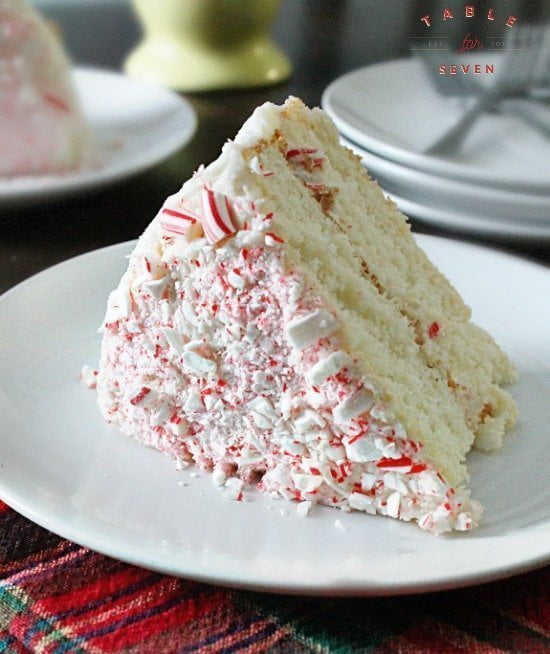 It doesn't show up that great in the bottom picture (sorry about that), but, the middle layer is filled with frosting and crushed peppermint candies, then, we have also sprinkled the whole top with the peppermint candies too. Add in the peppermint flavoring to the cake and frosting and you have yourself one big peppermint-palooza.
It's so good and as previously mentioned, it's a great cake for the holidays. It really adds a nice little flavor kick to an ordinary white cake.