Buttery pound cake filled with sweet cranberries and creamy sour cream! A moist cake that is great for the holiday dessert table. Cranberry Sour Cream Pound Cake is a winner!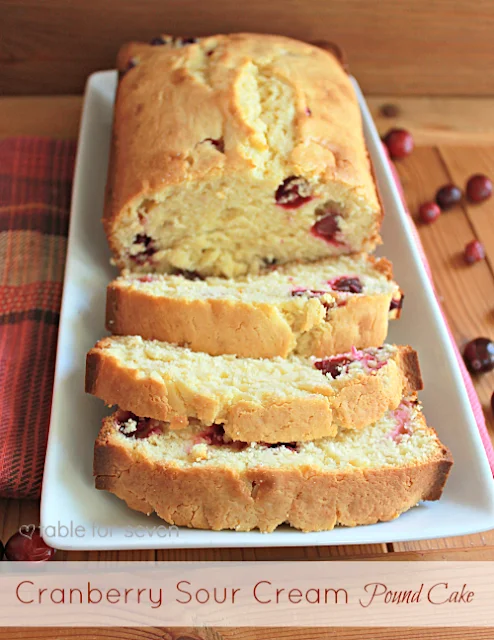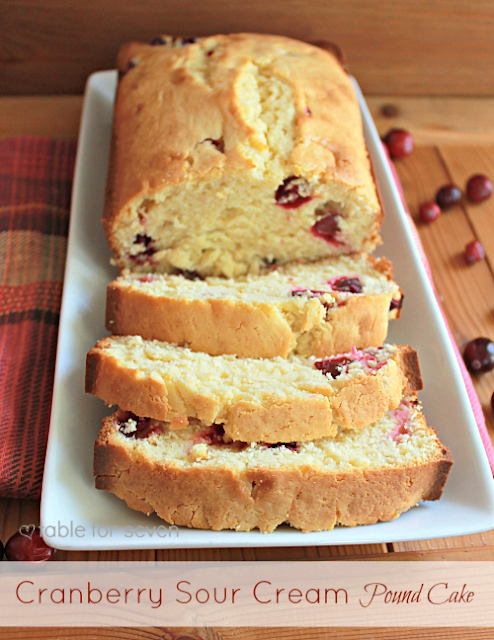 What a better way to kick off November than with some cranberries?
Cranberries and cake. Pound cake to be exact.
I made this a few weeks ago and probably should of doubled the recipe. One pound cake does not go very far around here.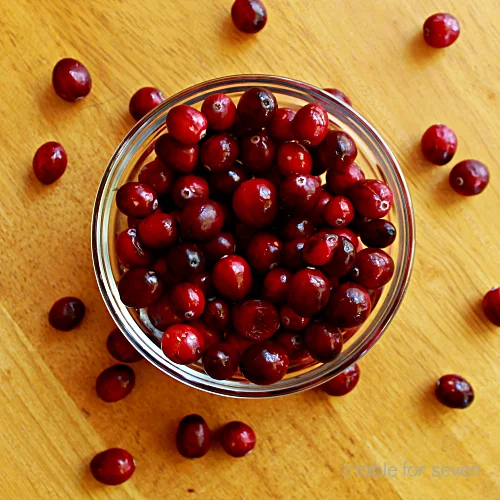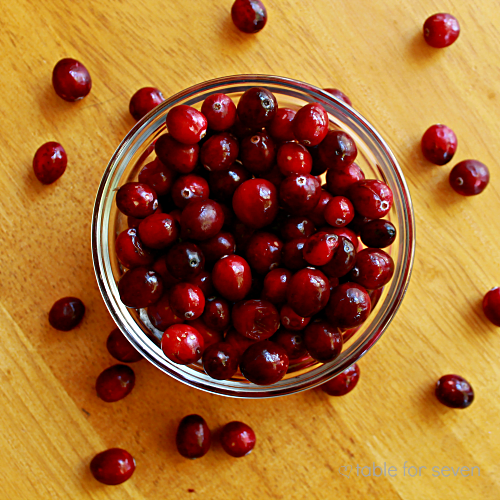 Oh, let's face it! Cake of any variety does not last long at my house. We are cake people. But, look at this cake..can you blame us?
This is a soft, buttery, moist pound cake filled with sweet cranberries. It was divine!
Have a slice.