Chocolate Marble Gooey Butter Cake is so good and gooey! The classic butter cake with a swirl of chocolate.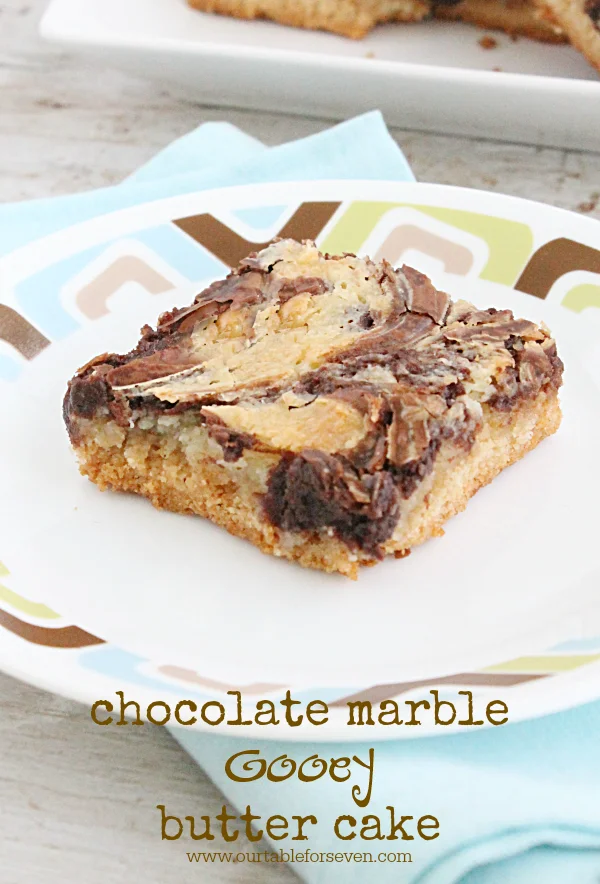 I mentioned a few months ago, that, over the summer, we had a big, family reunion with my Mom's side of the family. Lots and lots of cousins and lots and lots of food.
My older sister supplied all the drink and main dish foods, but, the rest of the family brought their own dessert or side dish. No shock here..I brought desserts.
I brought these Chocolate Chip M&M's Cookie Bars and per my younger sister's request, gooey butter cake. The "one from Paula Deen" she tells me. I made it and of course, it was a hit at the reunion.
It's just so good. That darn Paula..she does knows her cake!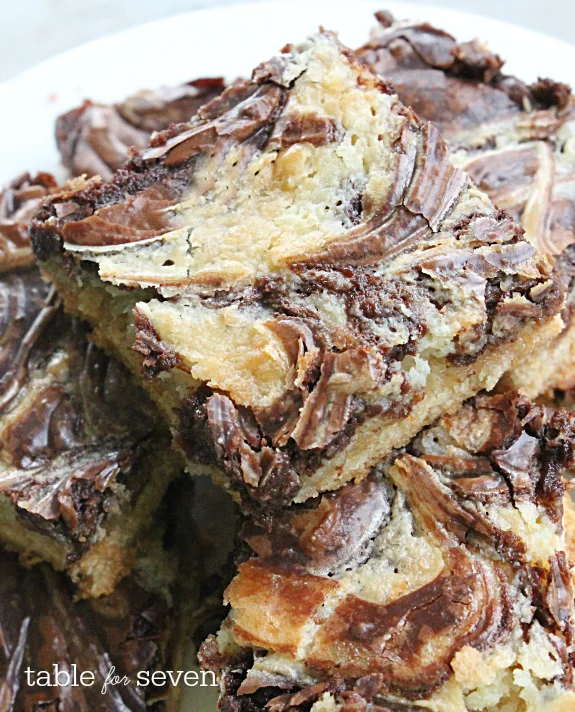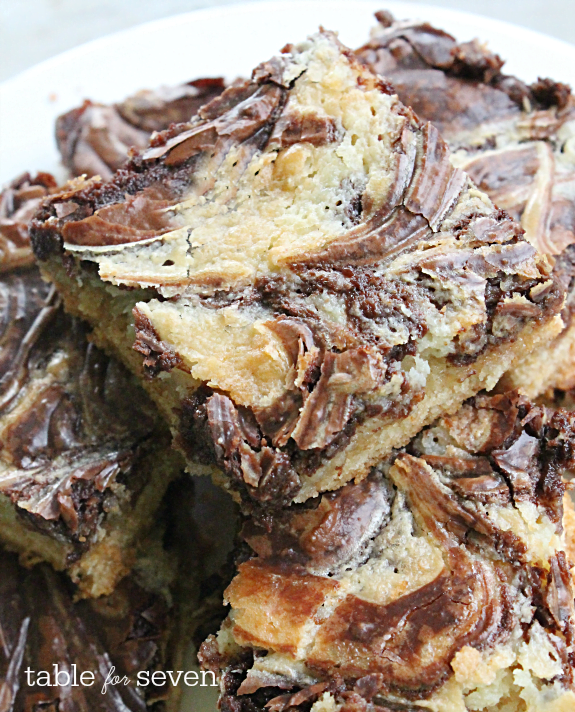 This cake is pretty much the same thing. Except, it has a very nice chocolate swirl on top. Don't worry, it still has that ooey, gooey center and delicious cake base. The chocolate just adds a bit more flavor to a cake that is already too fabulous for words.
Go grab some butter and get to bakin' this one..it's too good to pass up!