The classic Pineapple Upside Cake baked right in your iron skillet!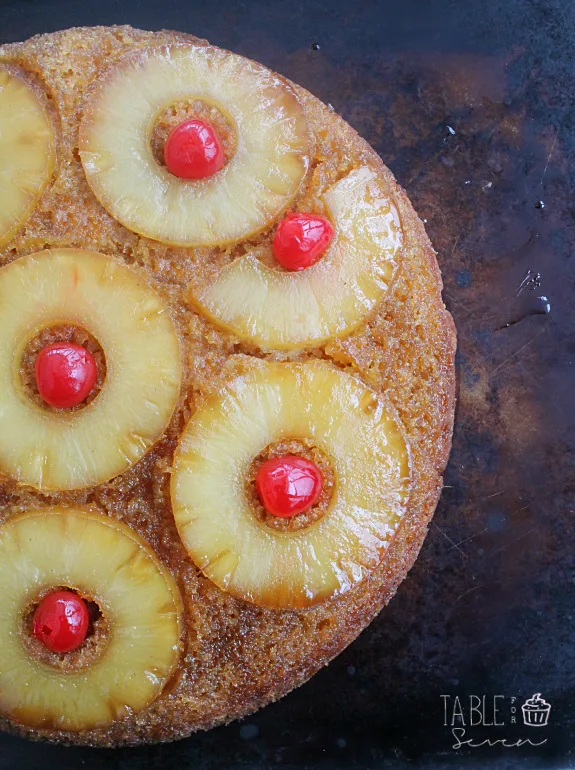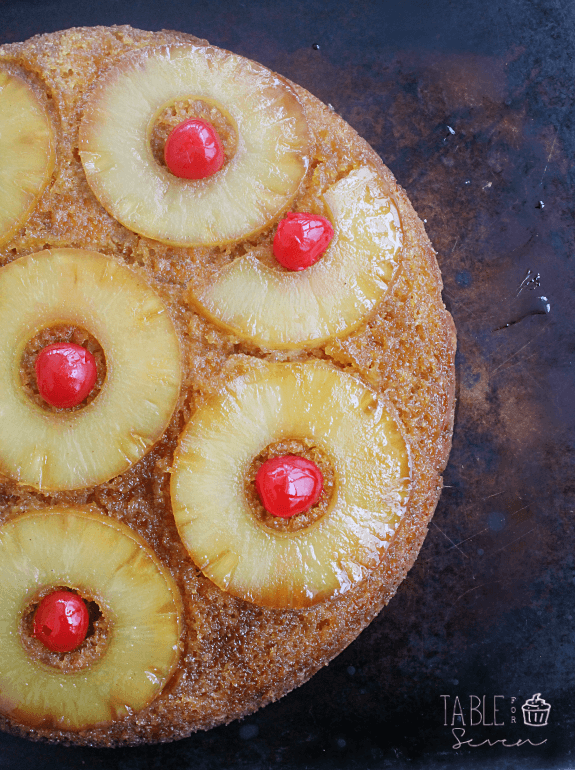 My husband is a pineapple-upside cake kinda guy.
For the longest time, every time we visited my in-laws, his mother would buy him a little individual pineapple upside cake from the local bakery. It was just about the size of a cupcake and it was just for him. That was OK with me.
She also would buy a box of butter cookies (with tons of sprinkles) and chocolate frosted doughnuts. The kids and I would polish those off rather quickly. 😉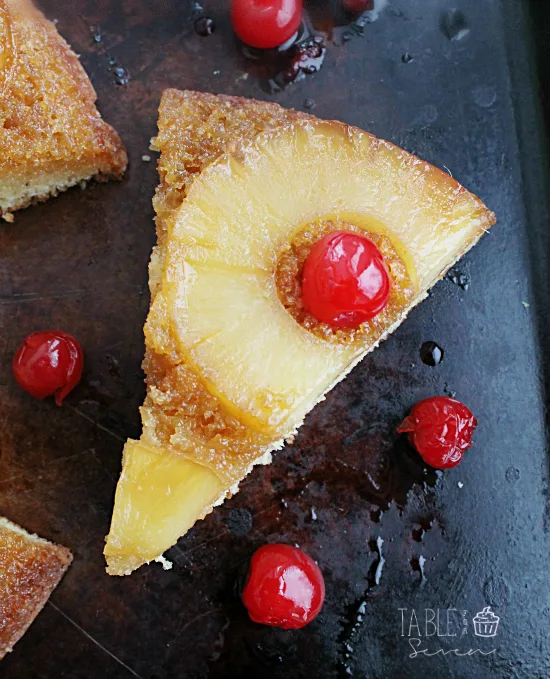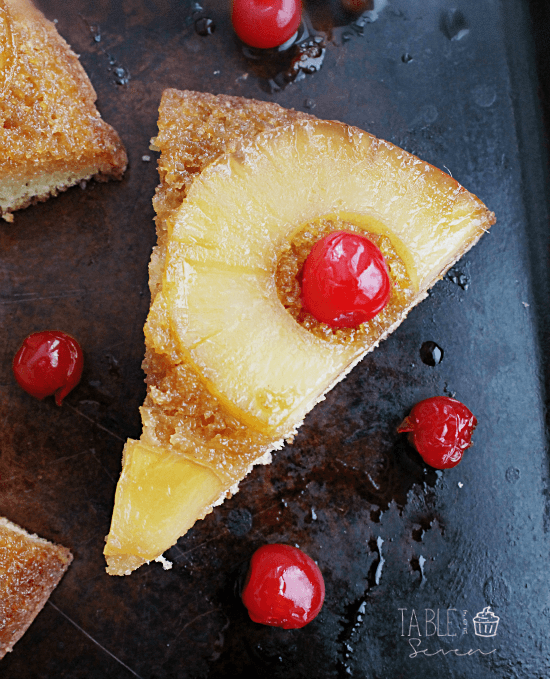 So, anyway, pineapple cake..sorry, had my mind on doughnuts there for a minute!
I've never made it here at home, because, for some reason it has been an intimidating cake for me to tackle. Well guys, not anymore! Pineapple upside down cake has been tackled, and you know what?
It's pretty darn delicious and I'm completely stunned that I was able to get it out of the skillet in one piece. This is usually the kind of baking task that does not go well for me.
Here's the secret to a stress free cake removal:
Use a good size plate when you are removing your cake. Be sure it is bigger than you skillet.
You should also let your cake sit for a 10-15 to cool before removing it.
Last note: If you don't have an iron skillet, any 8-9 inch oven safe skillet will work!
Have a slice and enjoy!