Three layers of soft maple cake topped with crunchy walnuts and a creamy maple buttercream frosting.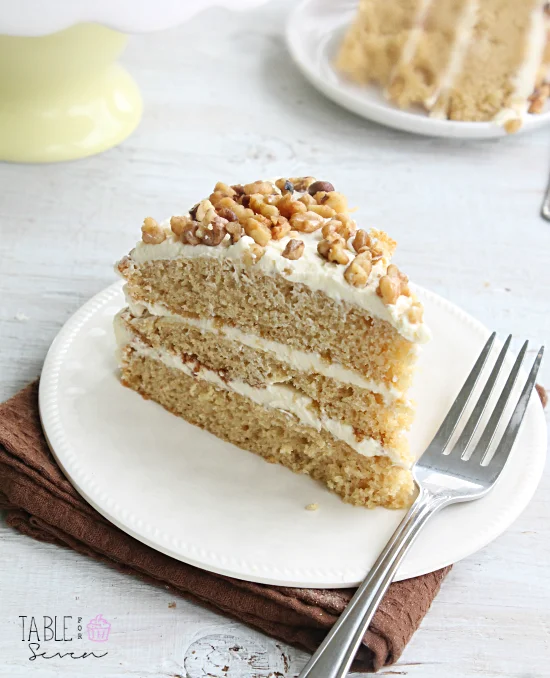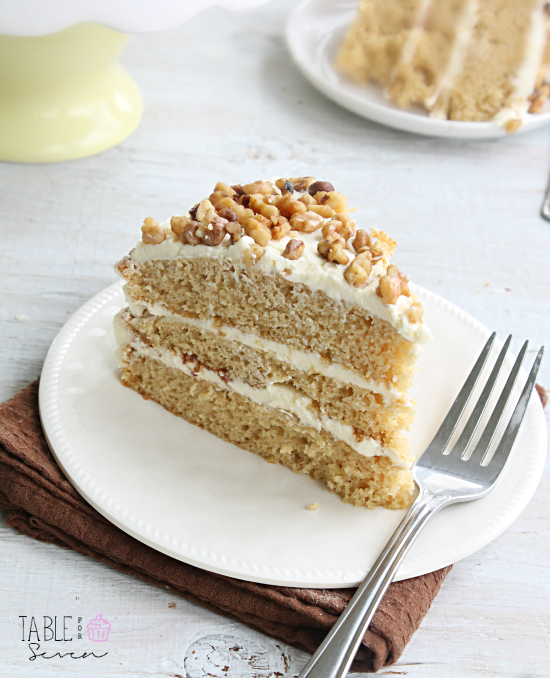 Pardon my not so neatly slice of cake. This is my very first attempt at a triple layer cake. Two layers? Done that. Triple? Nada.
Until now. Check it out! Not too shabby, right?
I've been trying to step out of my comfort zone when it comes to baking. A three layer cake may not be much to some, but, it was kinda a big step for me, baking wise.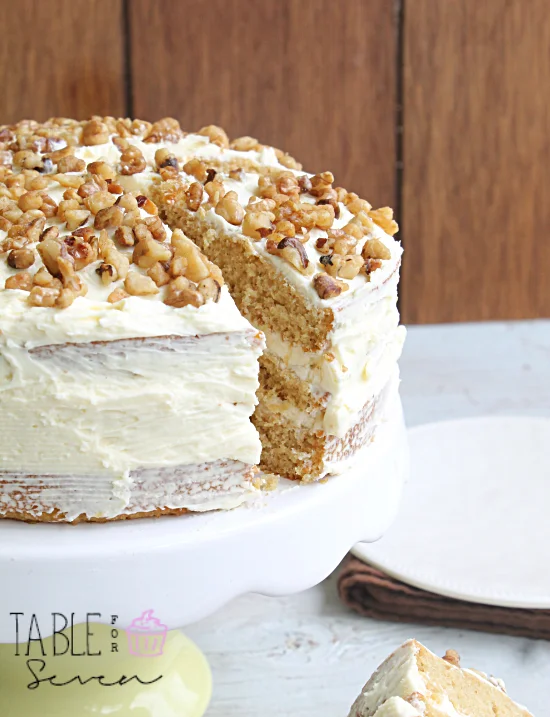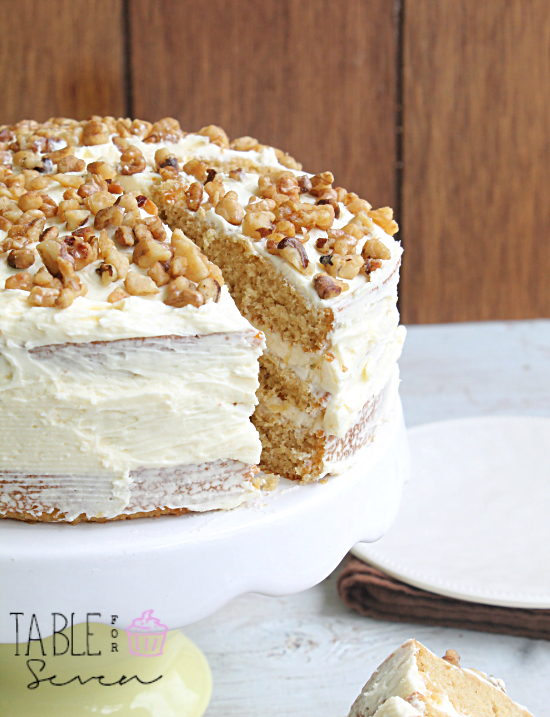 Let's talk about this cake. Get down to the important stuff. It is, of course, as mentioned, three layers. This cake also has an amazing maple flavor to it.
Oh, and the frosting? It kinda sorta has 2 sticks of butter in it. I know! Just eat it right at the gym. It will save you time. But, darn, it! It's good.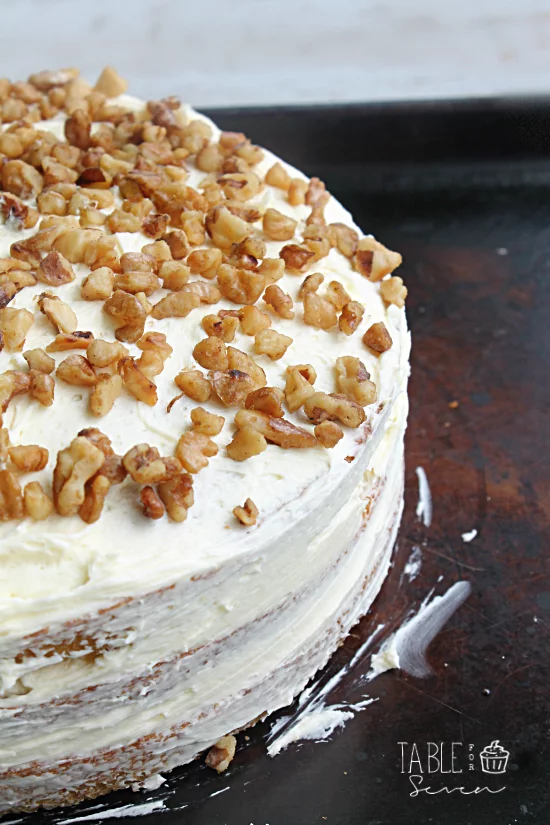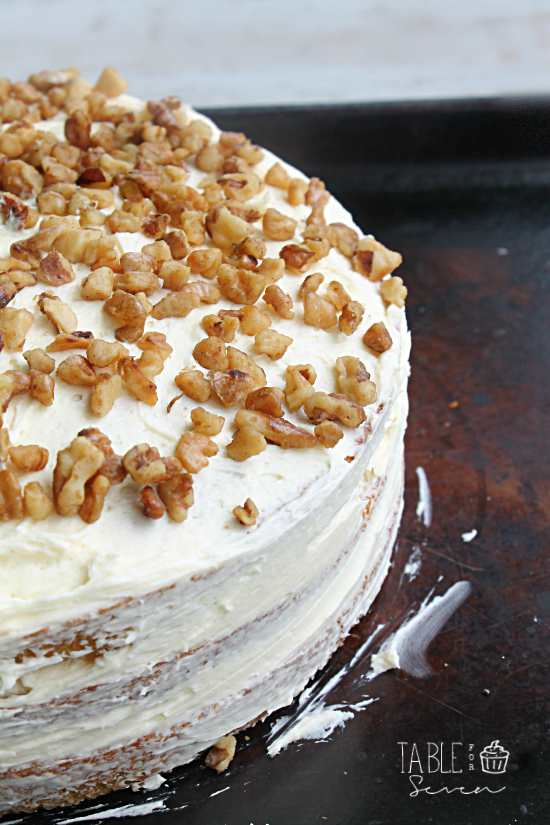 Honestly, when it came to the frosting, I didn't use the entire batch of it. There was still about a cup or so leftover. If you notice, the sides of my cake are frosted a bit less than the rest. You can go to town and use it all or go a little lighter. It's completely up to you. It's still delicious, no matter how much you decide to go with.
Another option is the walnuts. I sprinkled them on top of the cake. However, spreading them out in between the layers is also an option.
A totally delicious cake anyway to decide to bake it!