A smooth vanilla buttercream center that is drenched in chocolate. Just like Fannie May!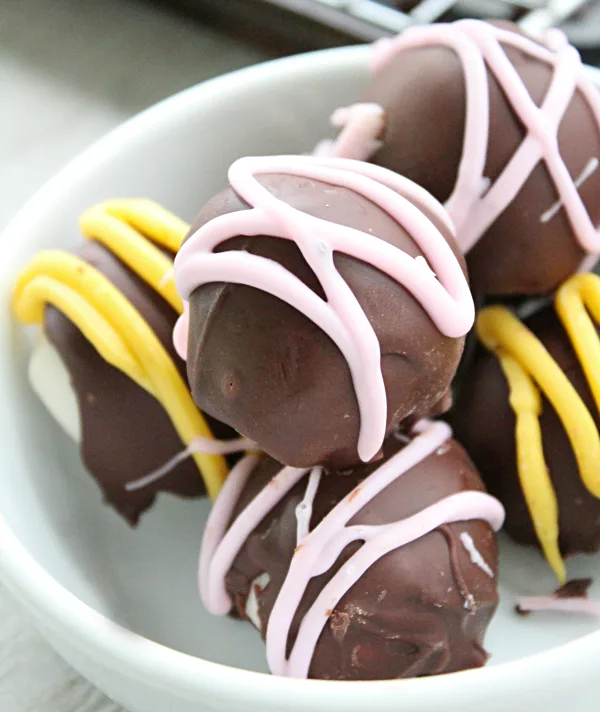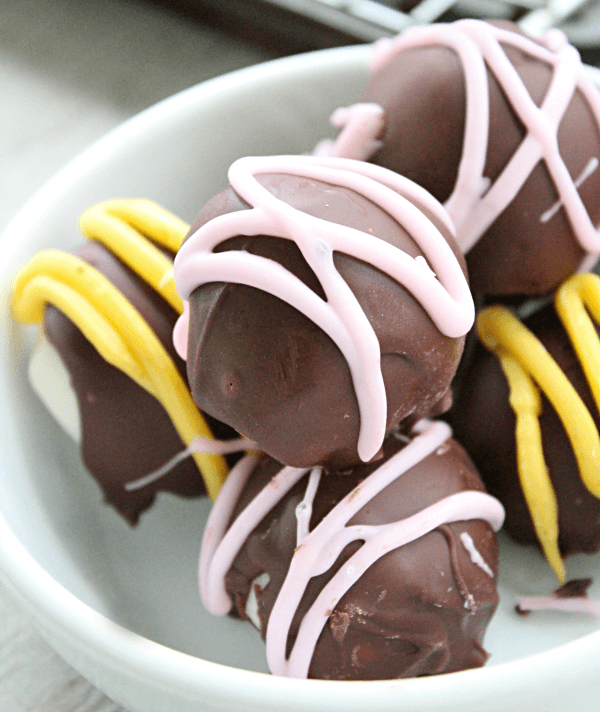 Ingredients Needed:
Powdered sugar
Butter
Vanilla
Whipping cream
Chocolate chips
Shortening
Butter: I do recommend using real butter for these.
Chocolate Chips: Semi sweet, milk chocolate or dark chocolate will all work!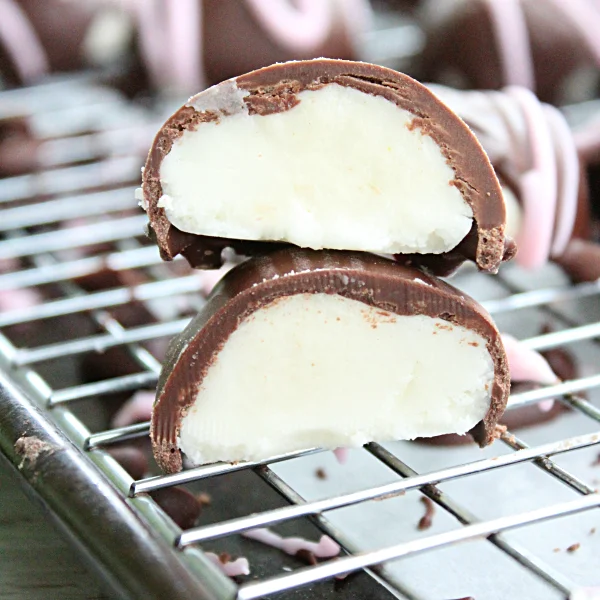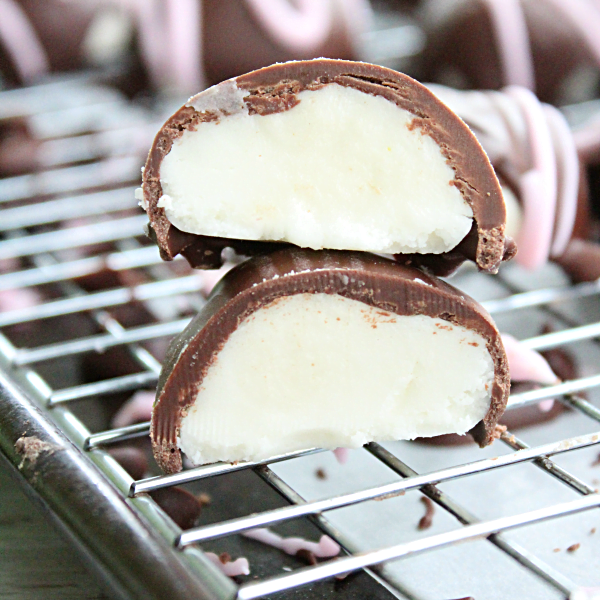 How to Make + Recipe Notes:
First, melt your butter. Once melted and cooled for a few minutes, stir in the vanilla.
In a mixing bowl, add the powdered sugar and melted butter. Mix to combine. Add in the whipping cream and beat until fully combined. It will be soft.
Refrigerate for at least 15-30 minutes. This will firm it all up. You can refrigerate it for a longer period of time, even overnight, if desired.
When you're ready, scoop a bit of dough and roll into a ball. You want them to be about 1 inch in size. Tip: If the dough is a bit sticky, coat your hands with a little powdered sugar. This helps when rolling them.
Once they are all rolled, stick them in the freezer for at least an hour. Again, you can freeze them for longer, if desired/needed.
After the freezing time, melt the chocolate and shortening. You can do this with a double boiler, creating your own double boiler, on the stop top or in the microwave.
I find creating my own double boiler works best for these.
Coat the frozen candies in the chocolate and place on a parchment lined flat rimmed baking sheet to set.
Note: If you are topping with sprinkles, nuts or coconut, do before the chocolate sets! If you are drizzling with candy melts, you can still do this once chocolate sets.