A quick snack cake with fudgy chocolate and bananas. Plus, no oil or butter required!
I've got a sweet little cake for you guys today!
This one is super fudgy and it's packed with chocolate chip and banana flavor. The best part? No butter or oil! OK, the best part may be the fact that it's a chocolate cake. But, the whole 'no oil or butter' thing is a pretty big deal, agreed?
I've been on a bit of a banana kick at home. This happens every so often. I think it's been mentioned before, but, my kids love bananas.
Love them.
They beg me to buy them at the grocery store and then, just two of them get eaten. The rest? They sit on the counter just waiting for me to do something with them. Why does this always happen?
Perhaps, they just like:
MORE than the actual banana? 🤷
I can't believe it took me this long to figure that out. #AirHeadMoment
All this banana talk brings me to this amazing little cake.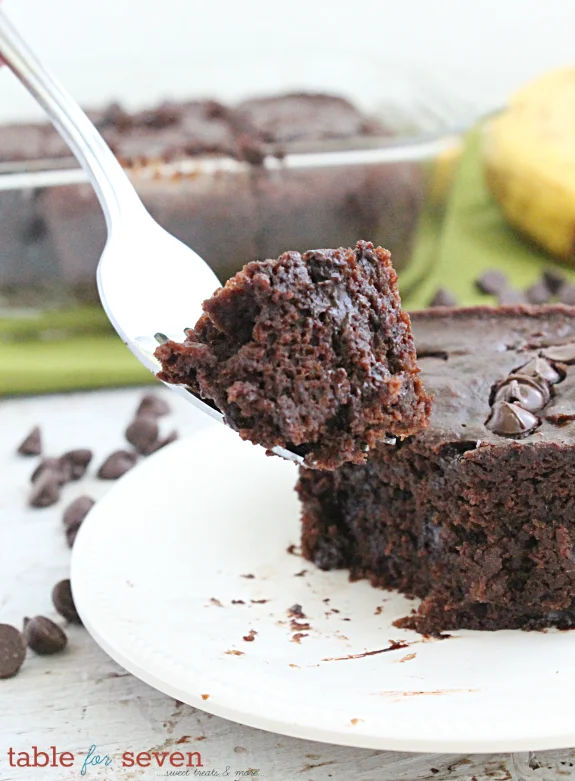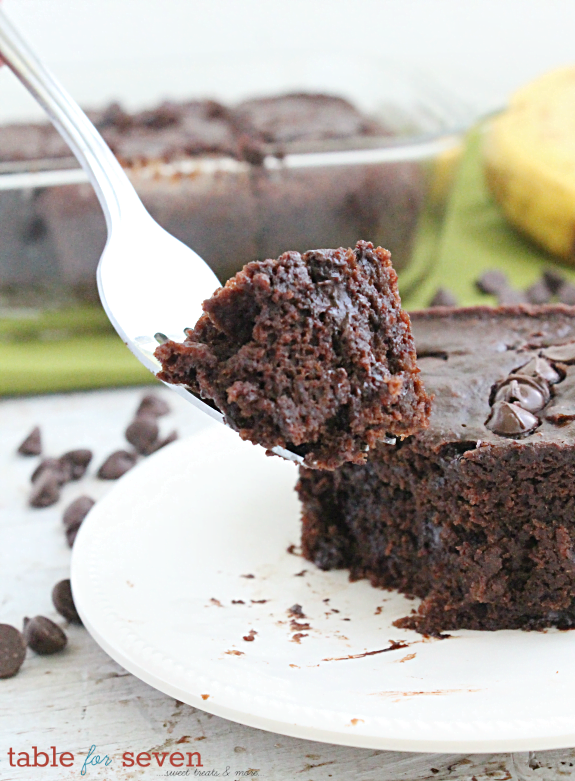 Your Chocolate Banana Applesauce Cake Breakdown:
chocolate chips
banana
no oil or butter ➝ it's been replaced with unsweetened applesauce
super moist and packed with chocolate goodness
It's also made in 8 x 8 baking dish and it's perfect little snack cake. Especially, if you are having a chocolate crazing and don't want to mess (or eat!) a big, giant cake.
Enjoy!