Soft muffins with loads of banana flavor and topped with sweet cinnamon!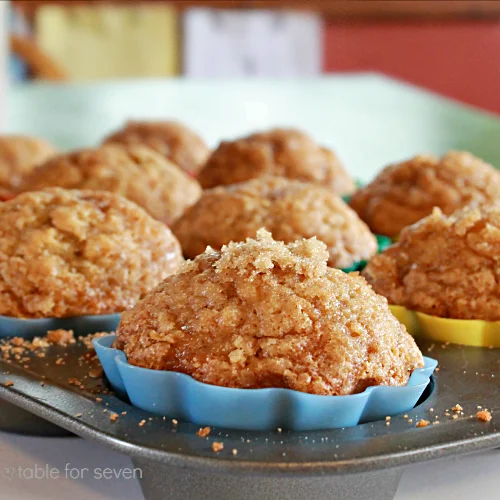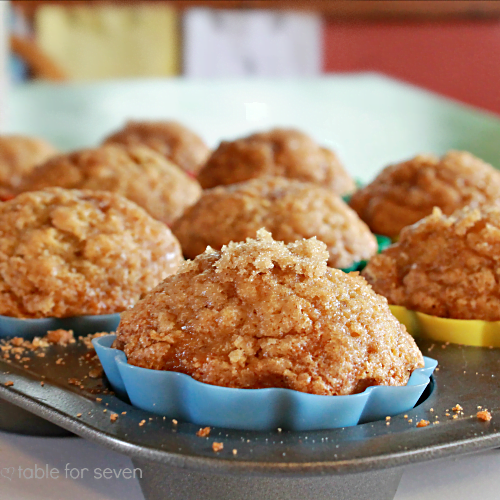 Muffins are a perfect way to start you day, aren't they? Your week even!
I love to make a batch of muffins on the weekend, toss them in the freezer, then, breakfast is ready to go during the week. Helps tremendously with crazy mornings.
These muffins are a simple banana recipe with a brown sugar/cinnamon sweetness to them. We love them with a nice cold glass of milk in the morning or my kids inhaled a good bunch for an after school snack one day.
Ingredients Needed:
Flour + Salt + Baking Powder + Baking Soda + Ground Cinnamon
Vanilla
Bananas
Brown sugar
Butter
Egg
A few recipe notes:
Be sure not to over mix your batter. This can give you a dense muffin.
These will freeze pretty good. Place cooled muffins in a freezer safe/container until you need a muffin fix. When ready, warm up muffin (s) in your microwave or in the oven .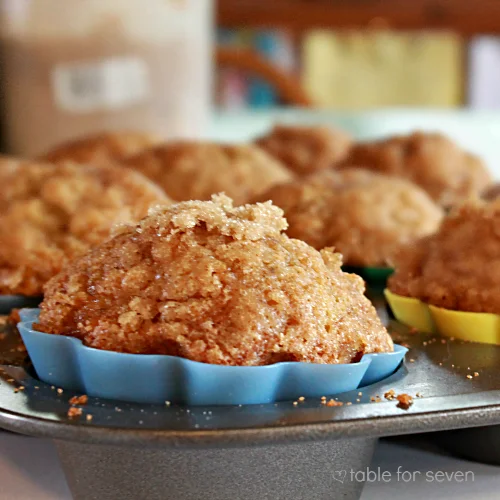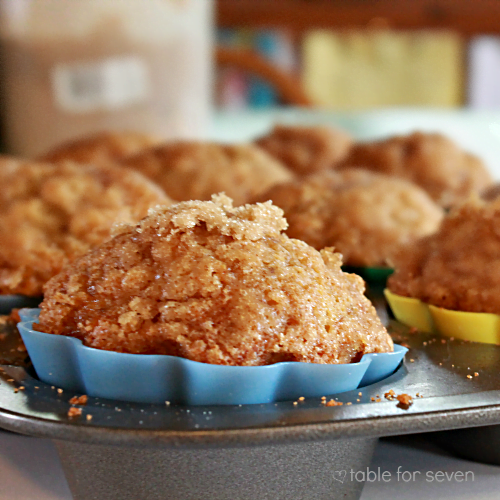 More Banana Recipes to Check Out: