An easy and delicious Banana Bread Dump Cake with white chocolate and tons of banana flavor!
Thank goodness it's Friday!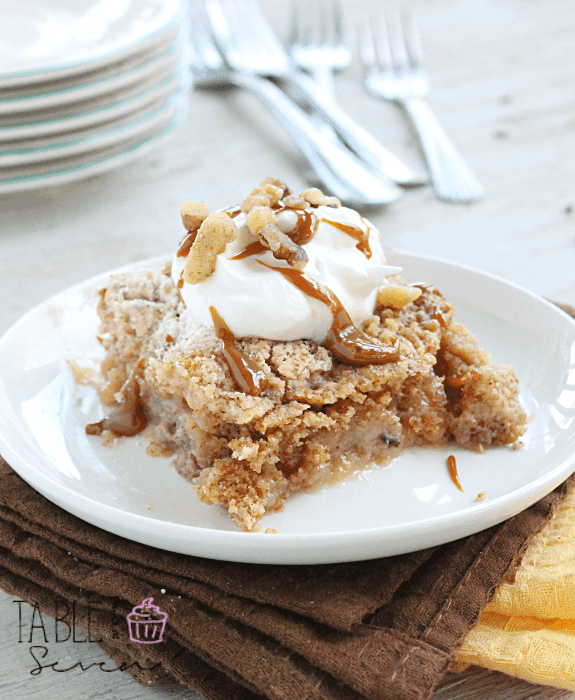 You know, TGIF and all of that.
Whew..it's been a week. Nothing too overly stressful, but, busy. Lazy days of summer?! That person obviously has never been to my house. A sick kid, loads of library programs (who signed up for all of those!?) a trip to the museum, trips to the pool and some nice, blistery 90 degree weather to go with it all. As I said, not stressful, but, we've been going, going, going, all week.
I just want to sit back this weekend and do nothing. Of course, Sunday is Father's Day and my husband just wants to relax at home.
Sounds perfect to me too!