For the love of banana! Moist banana cake topped with a creamy banana cream cheese frosting. Great for a weeknight dessert or a potluck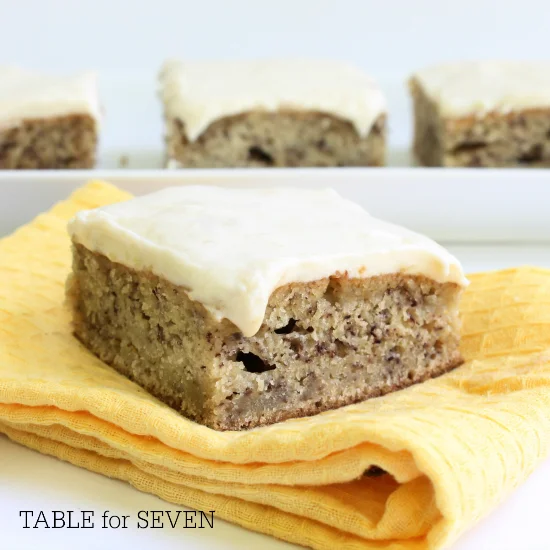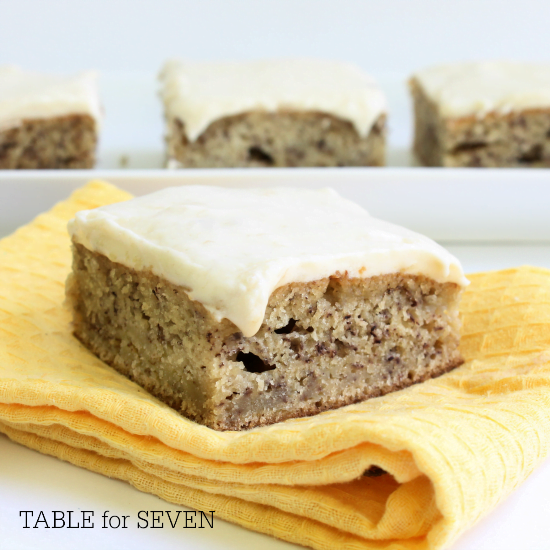 I may of mentioned it a couple times before, but, there is a major banana lover living in my house.
She is currently 8 years old and if possible, would consume bananas or any type of banana-baked good every day of of life. This child literally asks me to make banana bread at least twice, maybe three times a month.
Perhaps more.
I'm all for a good batch of banana bread, but, this time, I convinced her we needed to make banana cake instead of bread.Holy Cow! She was excited! Even more once she inhaled two pieces in record time and then, asked for a third.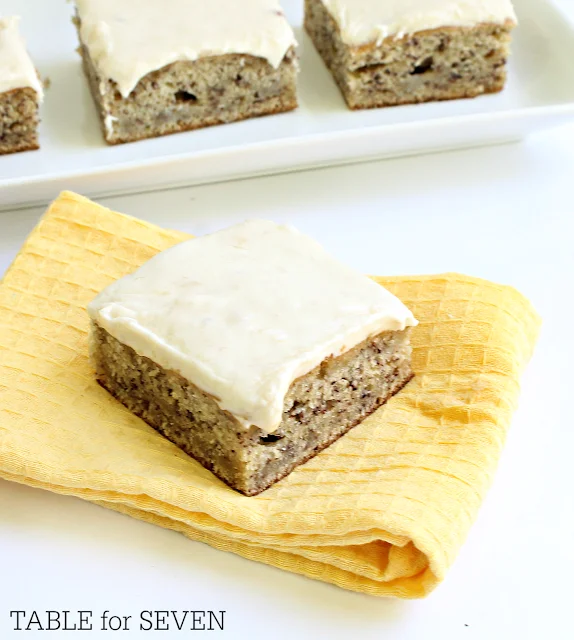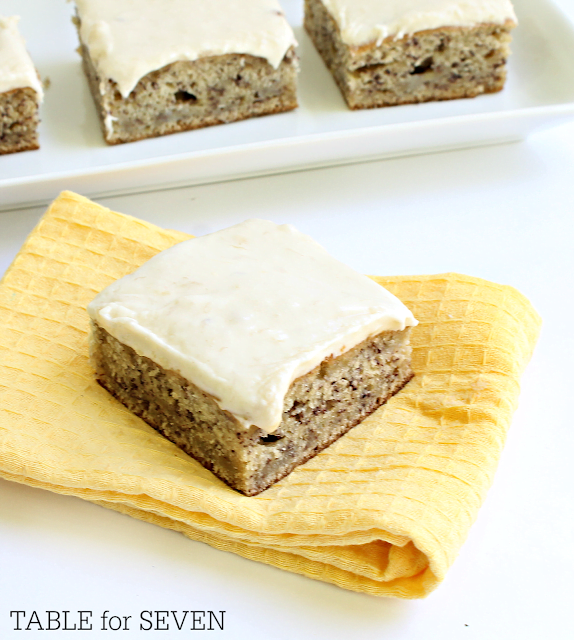 Not blaming her…it's really delicious. 😋
This Banana Snack Cake is nice and simple, plus, it has a great banana flavor. Then, the frosting? Um, it's amazing. Like,try not to eat it all with a spoon before frosting your cake with it. 😉
Enjoy!