Creamy and dreamy! Just two simple ingredients and your chocolate craving is satisfied in no time! It's delicious plain or dress it up with your favorite extras.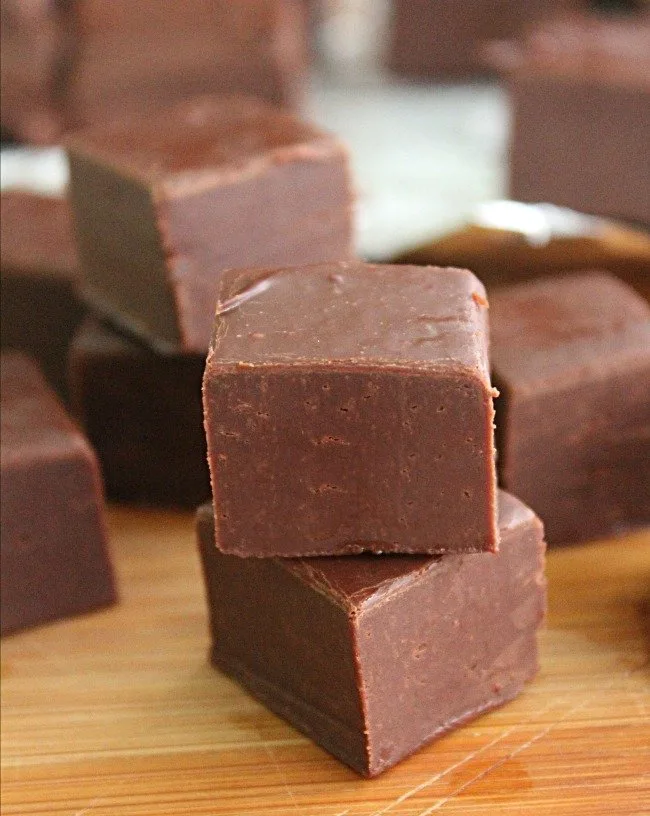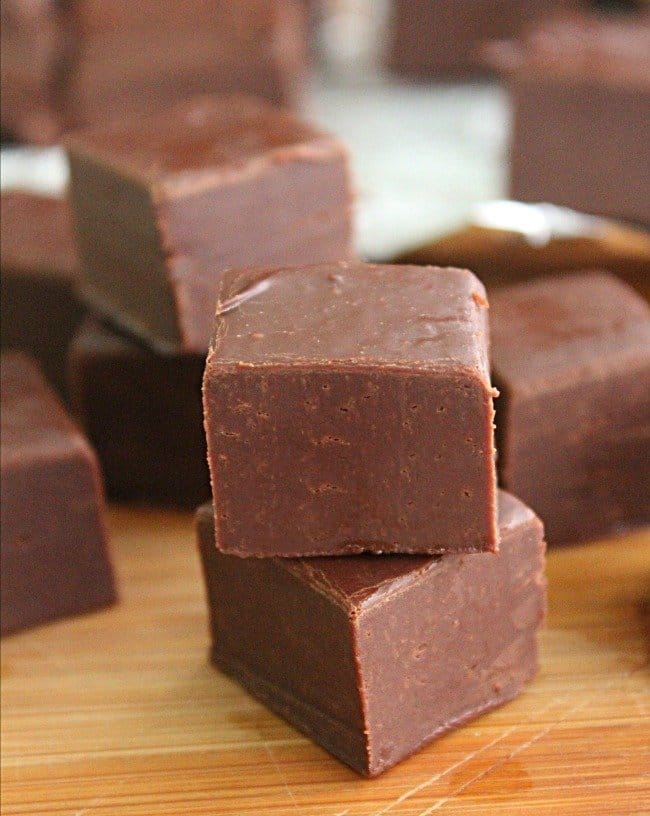 Easiest fudge ever for you today!
You Only need Two Ingredients! Chocolate chips and sweetened condensed milk.
The great things about this fudge ( besides the fact that it's chocolate fudge!) is the versatility of it. Dressing it up is a snap.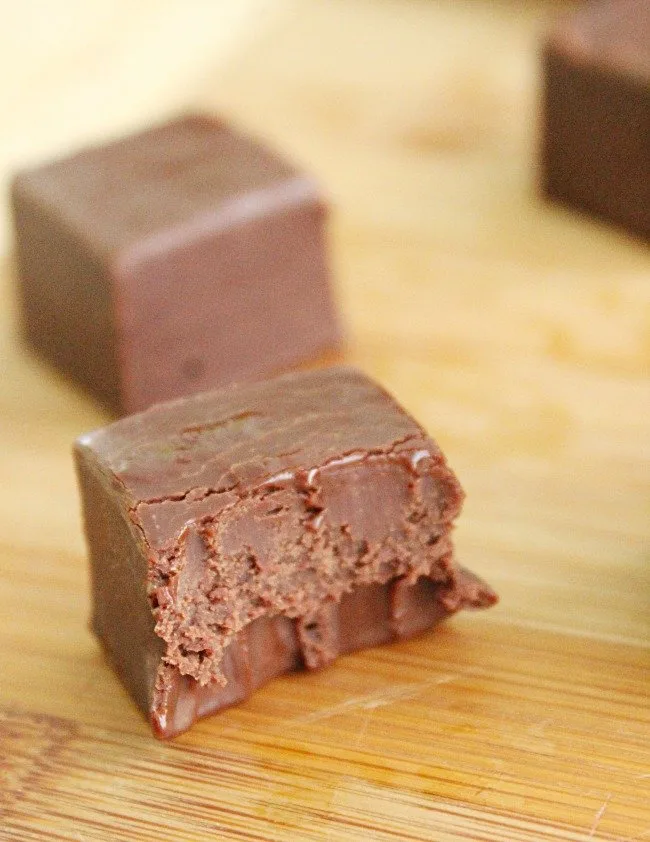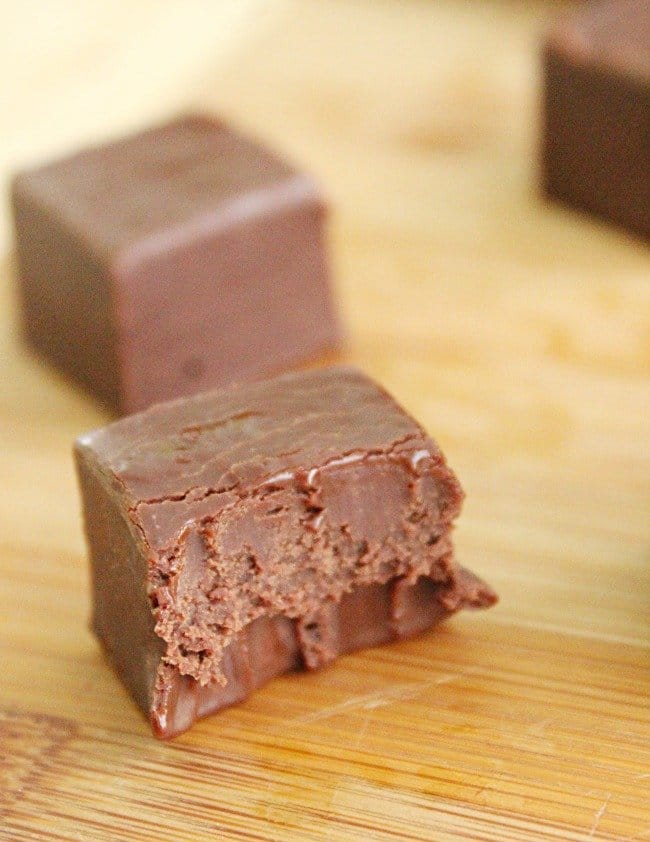 Ideas to dress up your fudge:
Shredded coconut.
Broken cookie pieces
Sprinkles
Broken hard candy pieces or candy bars.
Chopped nuts.
Coarse sea salt.
Endless possibilities.
If you wish to add something into the fudge, stir it in after the chocolate/milk is melted. Then, spread batter into the pan. If you want to just add a topping, simply sprinkle the top of the fudge that has been spread in the pan. Do this before the fudge sets.
A few things to note:
Be sure to line your baking pan with foil, then, grease the foil. This makes removal of fudge a breeze.
I used an 8 x 8 baking pan for our fudge. However, feel free to use another size, if you wish. But, your fudge thickness/size will differ from what is in the recipe card.
Melting the chocolate can be done in the microwave or in a saucepan on the stove top. If you are using the microwave, do this in 30 second intervals to prevent burning. For the stove top, melt over medium heat and keep a close eye on it..it can burn fast!
Enjoy!