Soft whoopie pies with fluffy marshmallow filling!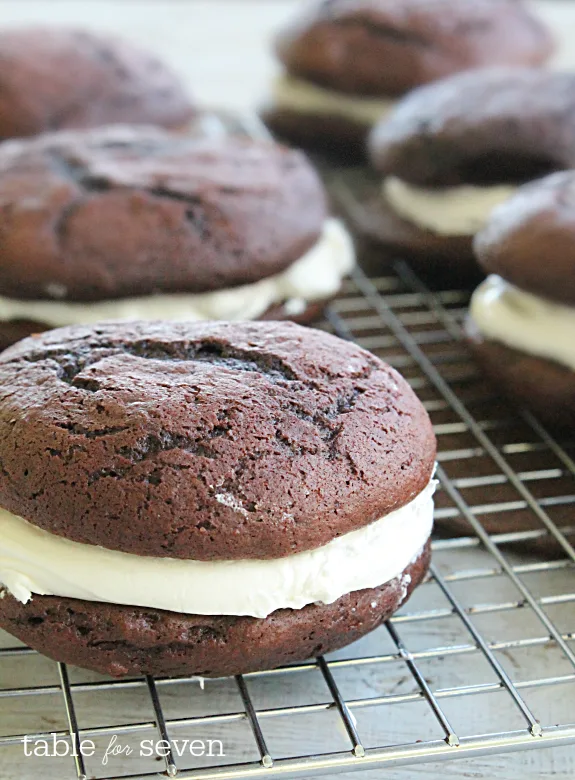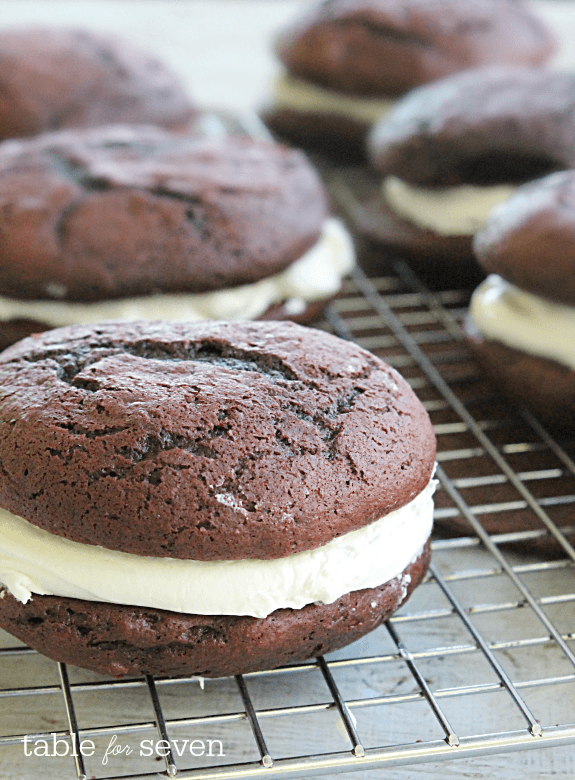 Ingredients Needed:
Chocolate cake mix
Instant chocolate pudding mix
Eggs + Vanilla
Water
Butter
Marshmallow fluff
Powdered sugar
Can I Use Any Flavor Cake Mix? Yes. Use any flavor/brand cake mix! Be sure the box size is approx 16-18 oz.
Instant Pudding Mix: Again, any flavor will work. Make sure it's INSTANT pudding mix and not cook/serve. Also, do not make the pudding! The dry mix is all you need.
Marshmallow Fluff: Want to make it homemade? Find out how!
What About Filling? If marshmallow filling is not your thing, go with a vanilla buttercream, cream cheese or chocolate. Homemade or store bought..your choice!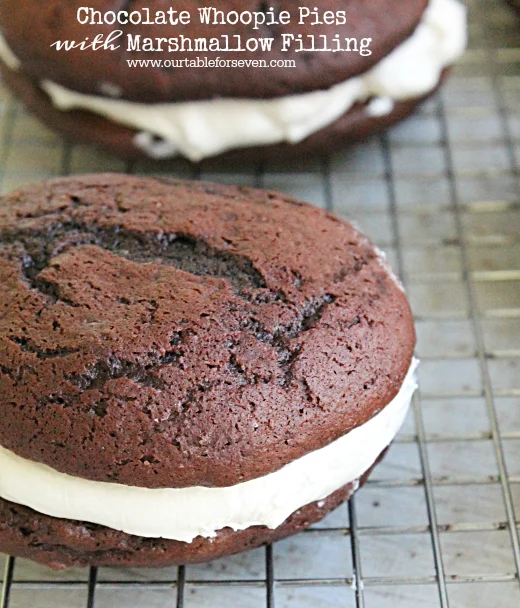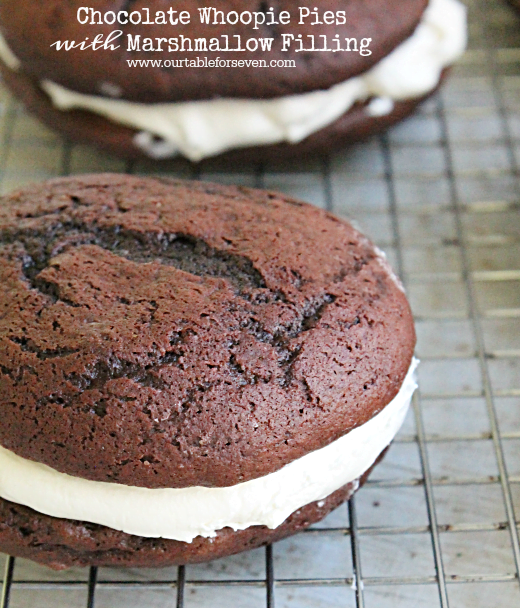 A few notes:
Store any leftover filling or whoopie pies in a covered container in the refrigerator.
Freezing: If desired, these pies can be froze for future eating. Store them in a freezer safe covered container/storage bag. They will be good for a couple of months.
More Whoopie Pie Fun: