Amazing chocolate cake topped with marshmallows and super fudgy frosting!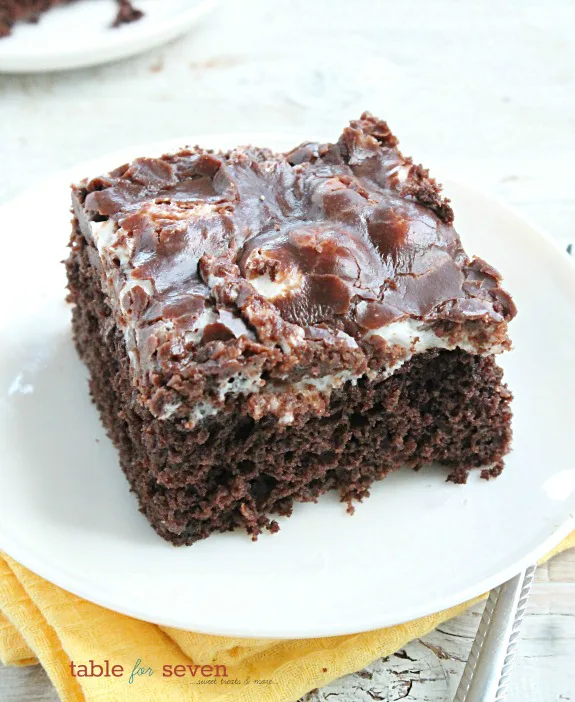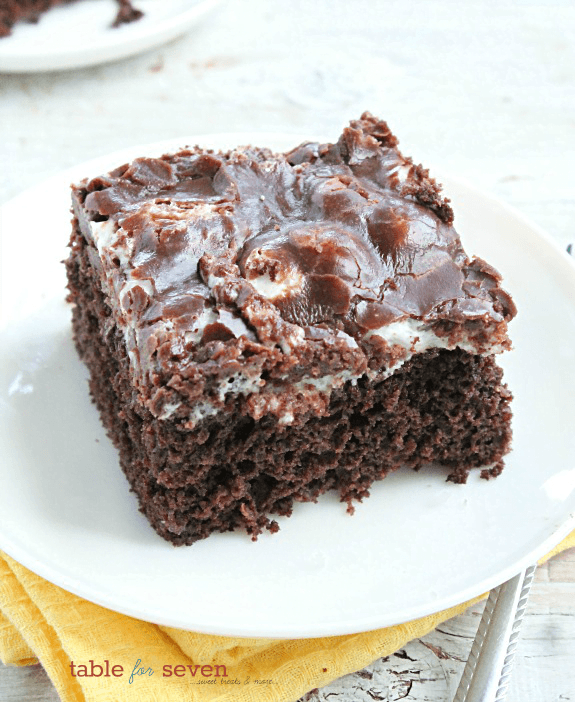 Is it really August?
Summer sure has flown by! My husband will be back to work in just about 2 weeks already. Crazy. It seems like it was just Memorial Day.
I guess it shouldn't be too much of a surprise. We have been super crazy busy this summer. It's been going-going-going. Lots of camps, library activities and pool days. So much fun stuff! Mmph..now, I'm bummed. 🙁
Let's talk about something else.
How about chocolate cake?! That will help us forget about summer ending too quickly.
Ingredients List:
Chocolate cake mix + ingredients called for on the box
Mini marshmallows
Sugar
Chocolate chips
Vanilla
Evaporated milk
Chocolate Cake Mix: Any brand or chocolate variety will work. Just be sure to stick with a "standard" size box of cake mix. Anywhere from 15-18 oz is fine.
Evaporated Milk: NOT sweetened condensed milk. However, it can be found in the same section of the grocery store.
How to Make:
First, make the cake, as called for on the box.
Once fully baked, carefully, sprinkle the top with the mini marshmallows.
Make Frosting: In a saucepan, melt butter. Then, whisk in sugar and evaporated milk. Let the mixture come to boil, then, continue boiling for just 30 seconds. Remove from heat and whisk in chocolate chips. Whisk the mixture fully, until it's totally smooth.
Pour the frosting over the mini marshmallows and spread it to cover.
Let it all cool/set before serving.
Serve this Chocolate Marshmallow Cake up with a cold glass of milk..it's a fudgy, chocolate-lover's dream!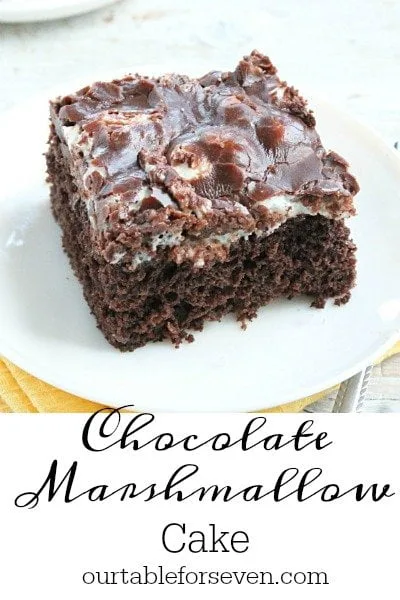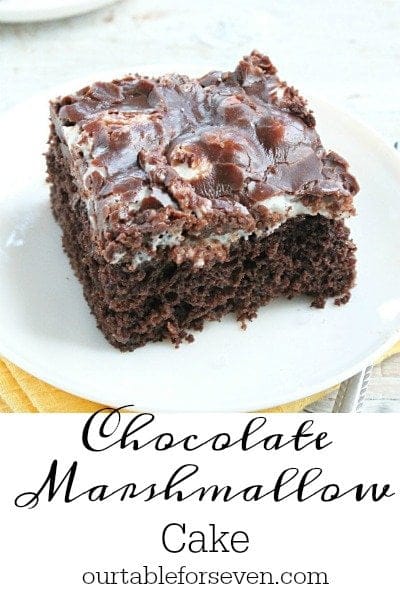 Fluffy Marshmallow Goodness: