A creamy, moist chocolate cake that's made with mayonnaise! Then, frosted with delicious buttercream frosting to make it even better.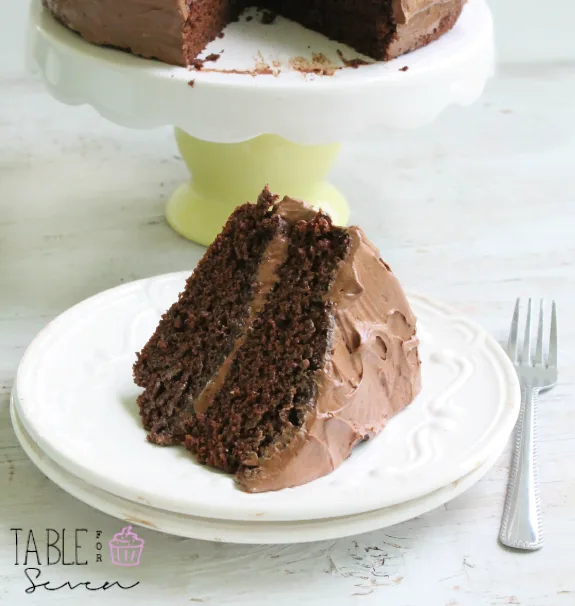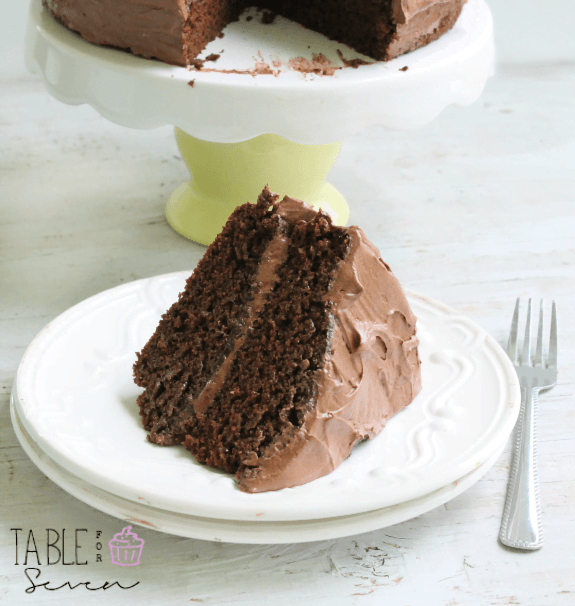 Ingredients Needed:
Flour
Unsweetened cocoa powder
Baking soda + Baking powder
Eggs
Sugar
Vanilla
Mayonnaise
Hot water
Butter
Powdered sugar
Milk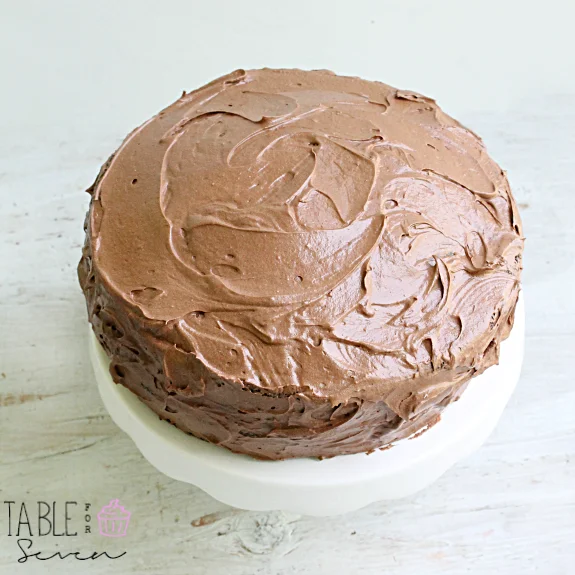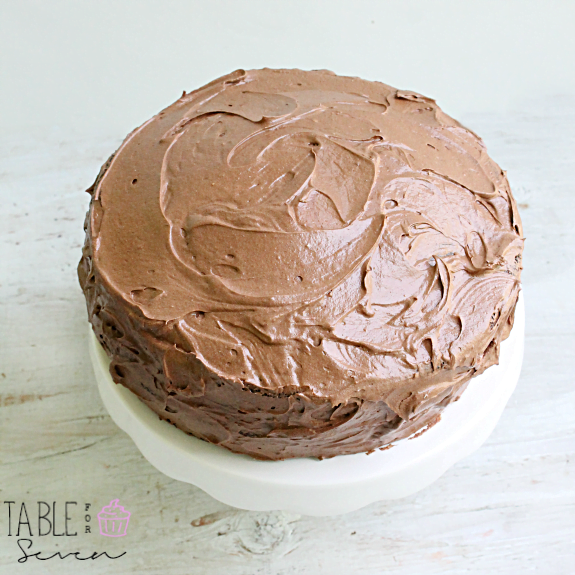 Mayonnaise?! Yes. It's not that weird, if you think about it. The basic ingredients of mayonnaise are eggs and oil. What are common ingredients in a cake? Eggs and oil. 👍
A few notes:
If desired, you can make this in a 9 x 13 baking instead. Simply increase your baking time to 35 minutes.
The amount of frosting for this will probably be a bit much for a 9 x 13 pan. If so, keep any leftover frosting in a covered container in the refrigerator.
You should also keep any leftover cake in a covered container in the refrigerator.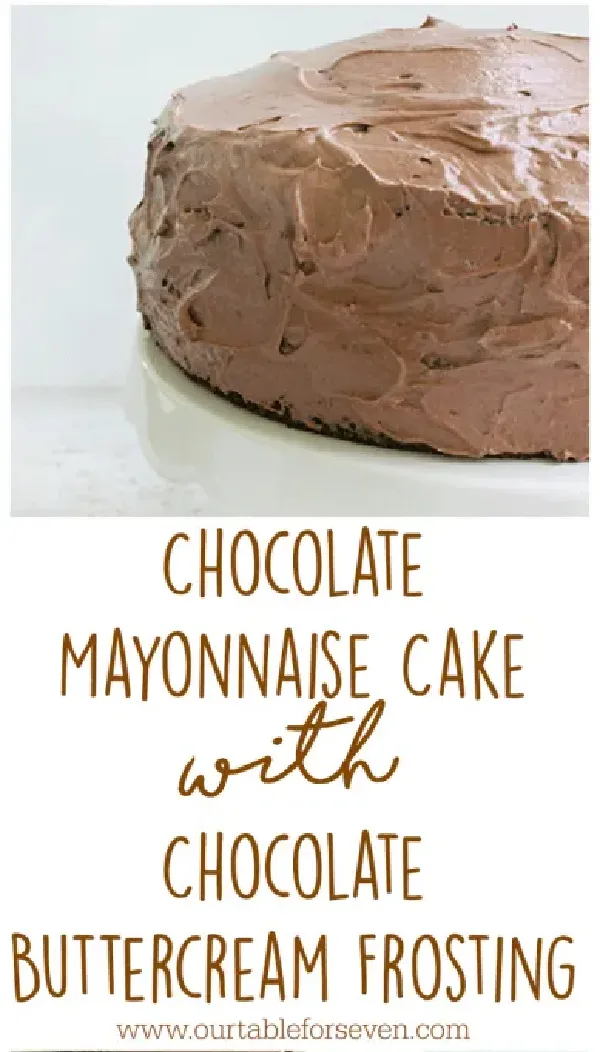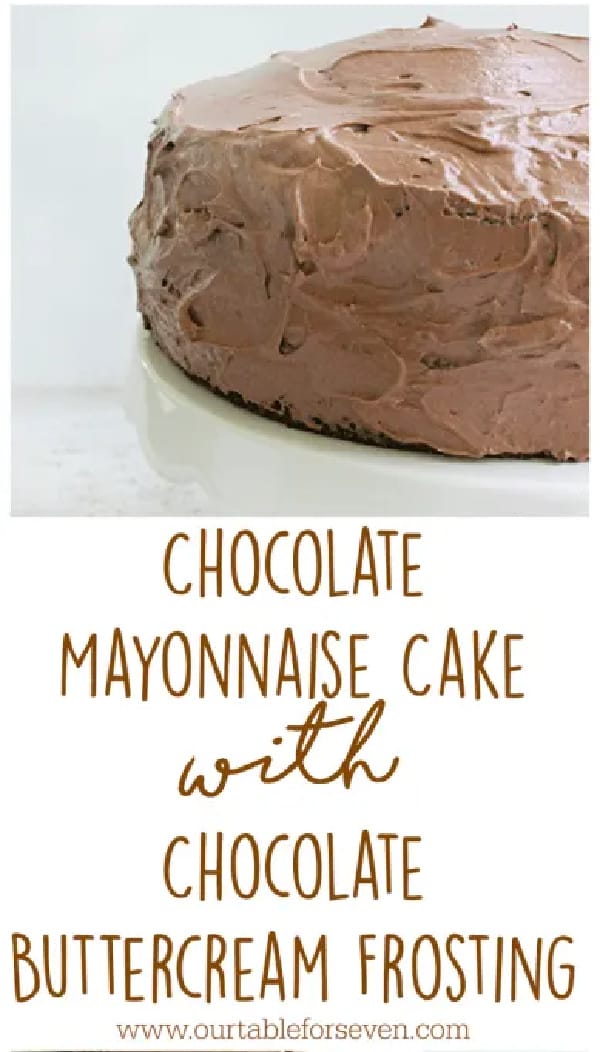 More Chocolate Cake to Explore: