The perfect way to celebrate summer! An easy homemade galette overloading with fresh strawberries and sweet cream cheese.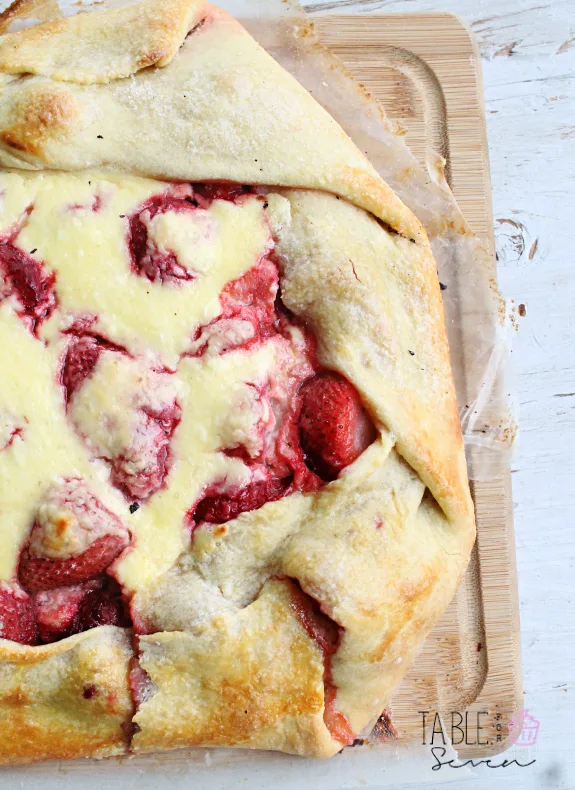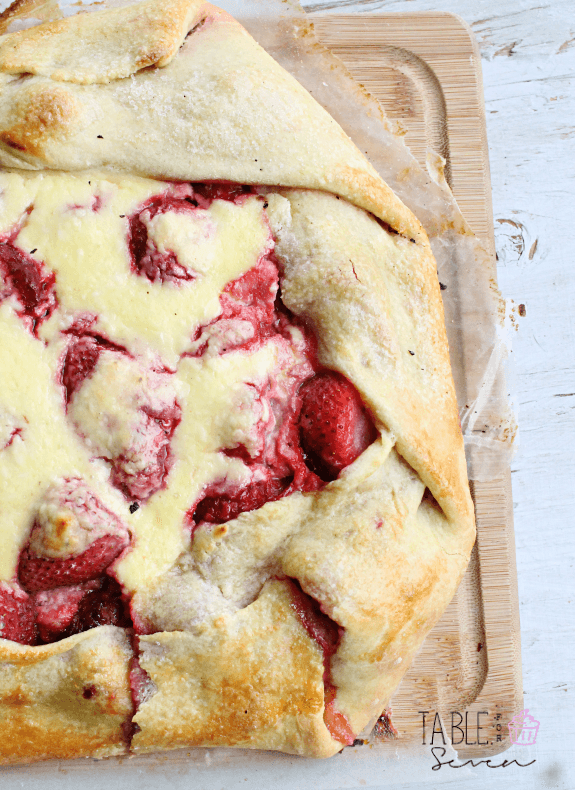 Fresh strawberries are a summer staple here.
I buy at least 2 pounds a week, sometimes more. They have usually disappear within a day or two of being home. Some weeks, it's even less. They are just so delicious and sweet.
We can't seem to get enough of them. 🍓 🍓 🍓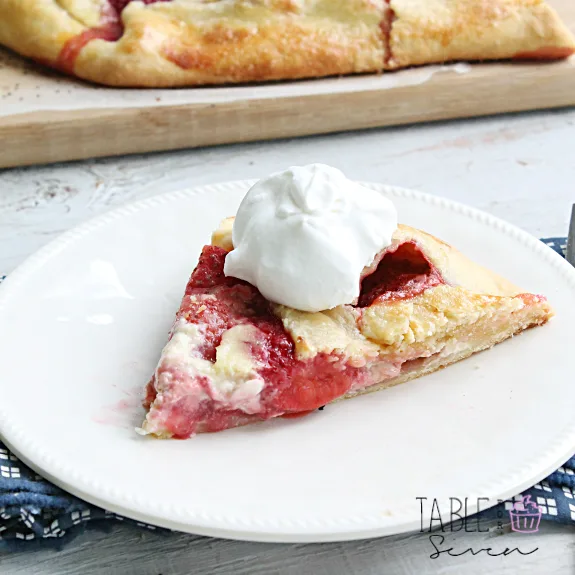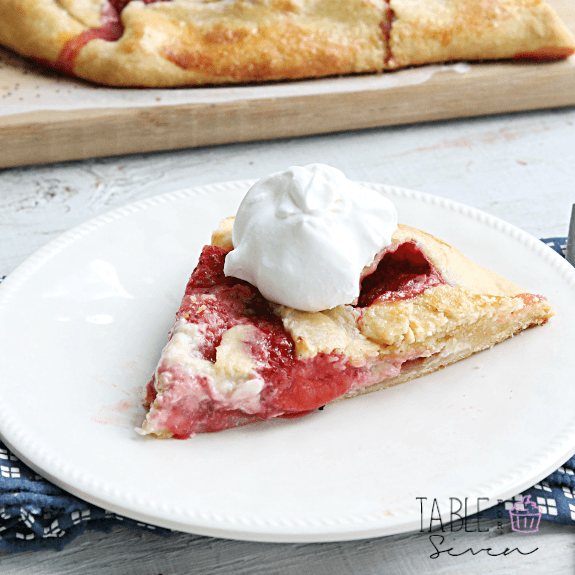 A few weeks ago, strawberries were an awesome 99 cents a pound. I stocked up and decided to make a galette with some of them.
Now, this is my very first gallete and I think the final result was pretty good. Mine was not exactly a very pretty pastry, but, it does taste pretty amazing. But, I do need some practice. So, you guys probably will see more in the future. 😉
This recipe does have a few steps to it, but, it's easy.
Here is our breakdown:
First, make your dough. The quickest way is to use a food processor. But, if you don't have one available, a pastry cutter or using two knives will work too.
After turning dough out on the counter, shape into a disc. Cover with plastic wrap and refrigerate for at least an hour before adding filling. This will give you a flaky crust, plus, give the dough a chance to relax, making it easier to roll out.
When you are ready, roll dough into a 12 inch circle. It doesn't have to be a perfect in shape, but, be sure it's at least 12 inches.
Next, you will make your strawberry mixture and then, the cream cheese mixture.
Spread 1/2 of the cream cheese mixture in the middle of the dough. . Then, spoon in your strawberry mixture. Don't forget to leave a 2-3 inch border! You will need to fold the dough the filling.
Spread the remainder of the cream cheese mixture and fold the edges over the filling. Again, it doesn't have to perfect,
Refrigerate the whole thing for 30 minutes to set.
When ready, bake! Be sure to let the galette cool for about 15 minutes before serving. It's hot!
Trust me. It's easy! The crust comes together easily and you don't have to be a "crust expert" to do it.
The strawberries and cream cheese mixture are perfect together and adding a dollop of homemade whipped cream makes this Strawberry Cream Cheese Galette even better!