Snickers Taffy Apple Salad is a dreamy salad filled with apples and Snickers candy bars. A perfect addition to your next potluck.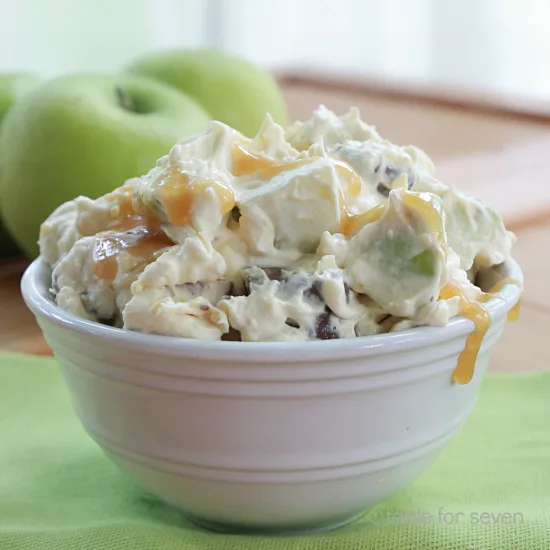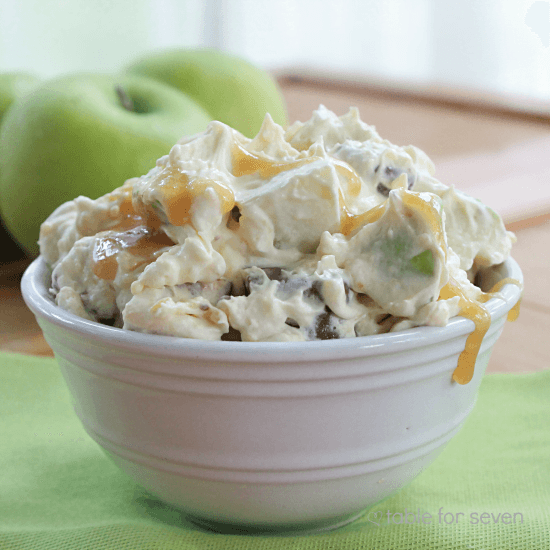 This is my favorite go to, have-to bring-something-to-a-warm-weather-party dish. It's one of recipes that you receive and you have it for so long, that you forget where it came from?
Do you have some of those recipes? What are your favorite?
What Ingredients are Needed?
Instant vanilla pudding
Milk
Whipped topping
Granny smith apples
Snickers candy bars
Caramel sauce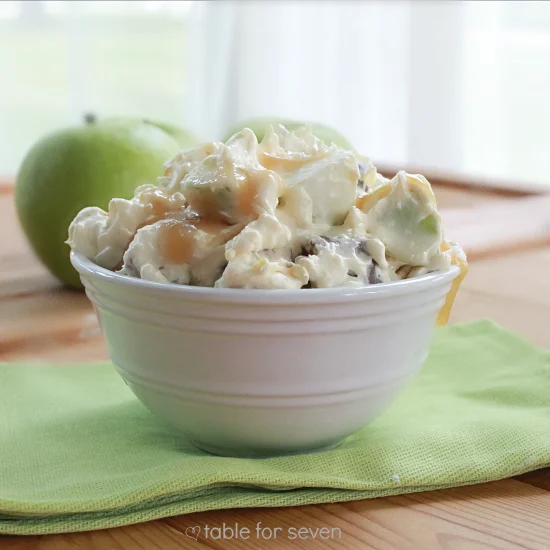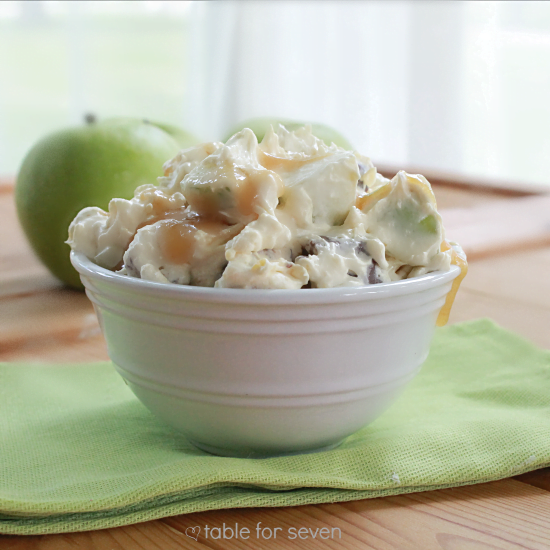 Whipped Topping: AKA " Cool Whip " You can use use any brand and variety ( ex: fat free, low fat, etc) Looking for a vegan/keto/non gmo version? Truwhip has some great options! Just make sure it's thawed.
Instant Vanilla Pudding Mix: Any brand will work, just make sure it's instant and not cook n serve.
Caramel Sauce: Your favorite store bought version or homemade will both work.
Can I Use a Non Dairy Milk?
Unfortunately, no. But, maybe? If you are using most regular dry pudding mixes, they do specify using dairy milk for it to thicken. However, if you find a dry instant pudding mix that will work with a plant based /non dairy version of milk, then, yes, you can.
How to Make:
First, mix together dry pudding mix and milk. Then, add in whipped topping.
Then, stir in chopped apples and candy bars. Drizzle the top with caramel sauce.
Cover and refrigerate for at least an hour before serving. If desired, you can also refrigerate it overnight.
Be sure to keep any leftovers in a covered container in the refrigerator. Leftovers will be good for 2-3 days.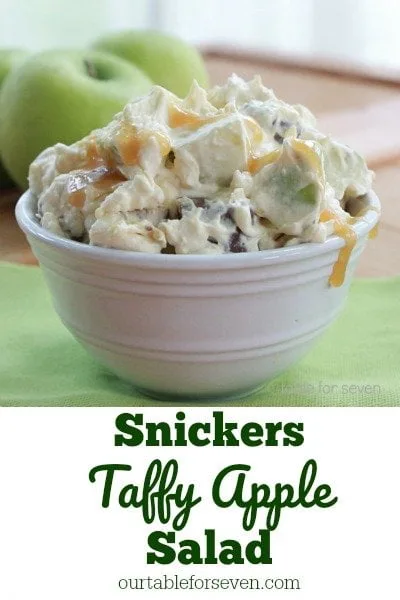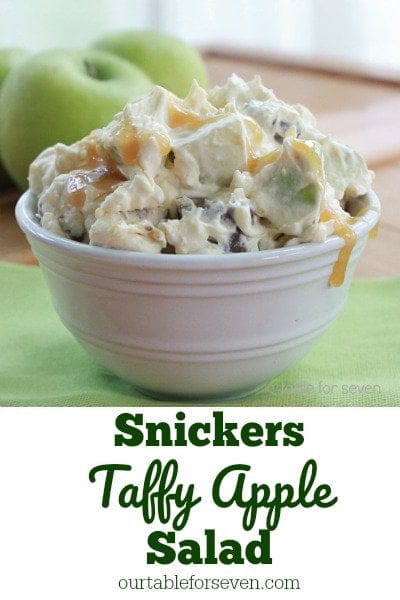 More Snickers Desserts: