Chocolate Eclair Cake is a no bake dessert dream! The chocolate eclair cake is layered with creamy pudding and graham crackers, then, topped with a delicious chocolate frosting. It's too good to pass up.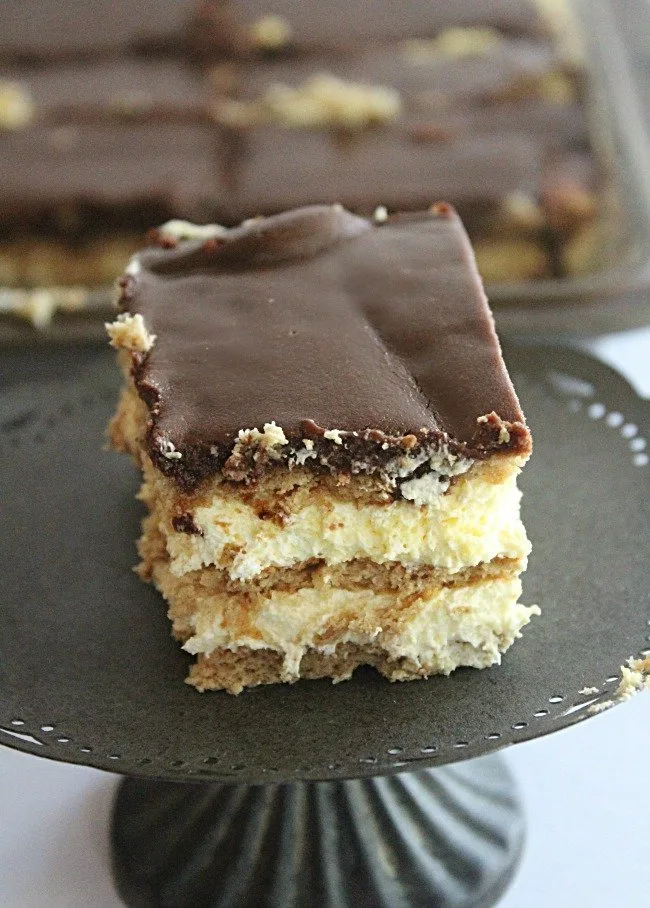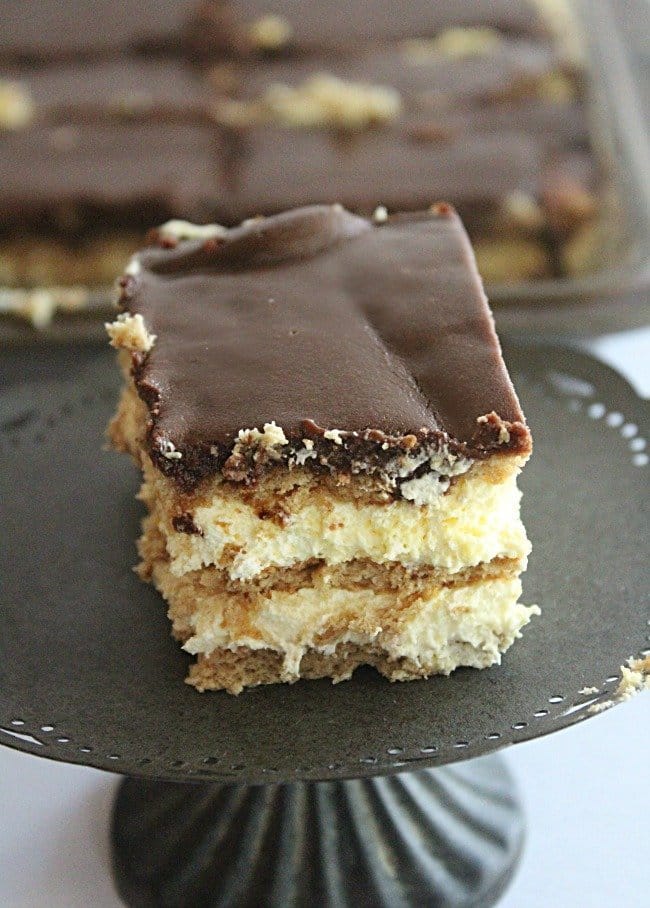 This cake looks like it would be alot of work.
It's not.
It should be though.
That way, you would only eat it on special occasions. Of course, if you didn't care about calories and fat, you would just eat it any old day of the week. 😉
This is a special occasion cake for us. It's delicious, but, it's a good amount of cake. It's filling, but, so very scrumptious. I mean, like, seriously addicting good.
Another great thing? It requires no baking. You can make it the day (or night) before you need it and it's ready to go. Yay!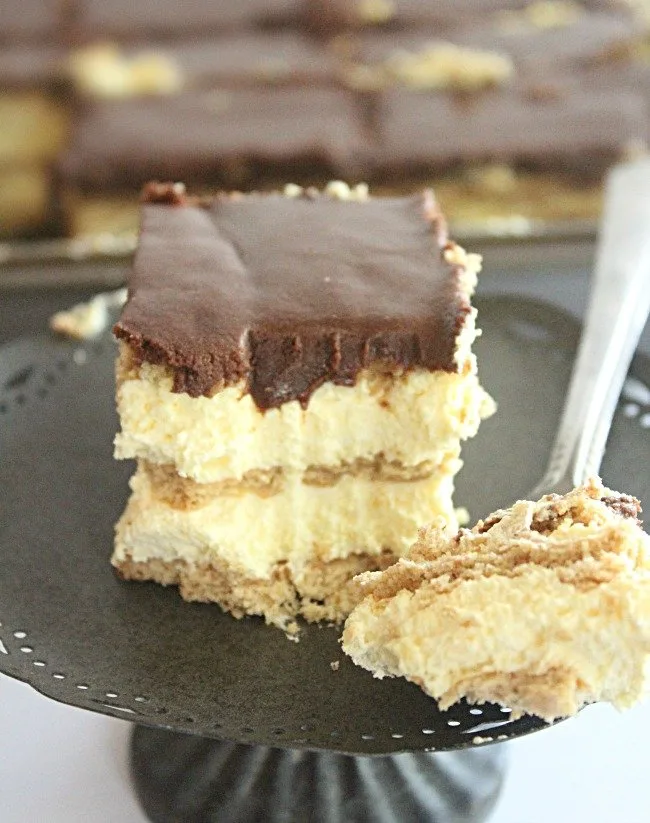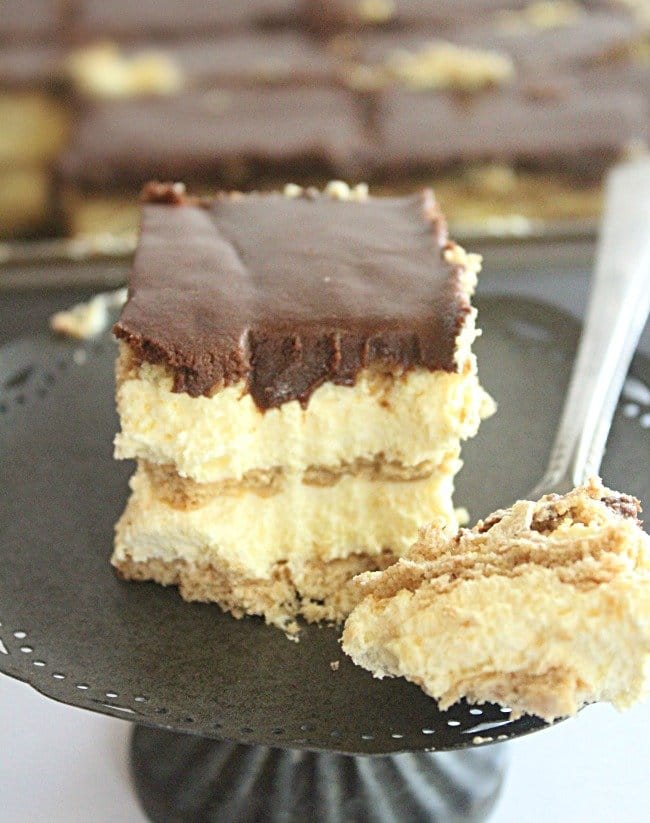 What Ingredients are Needed?
Graham crackers
Milk
Instant vanilla pudding mix
Whipped topping ( ex: Cool Whip/TruWhip)
Chocolate frosting (canned)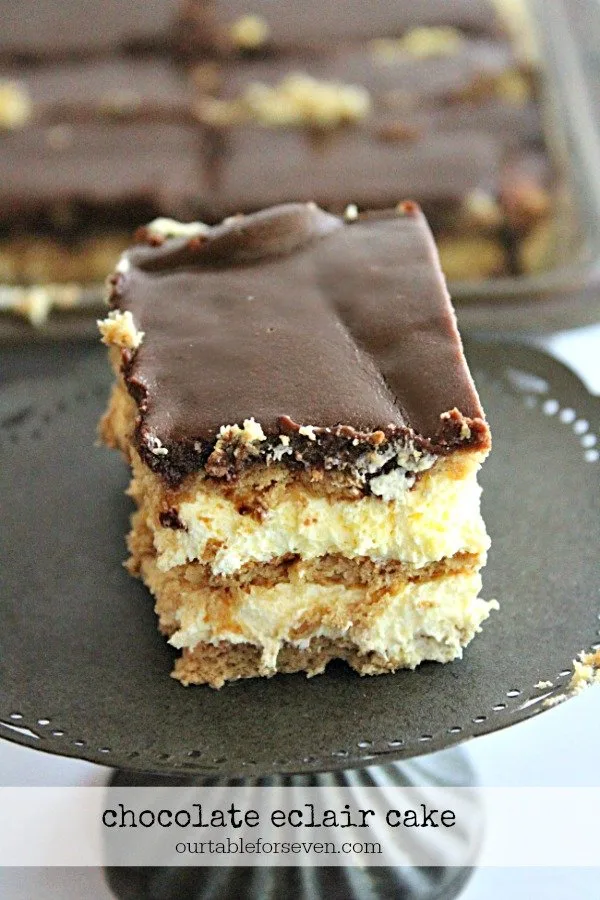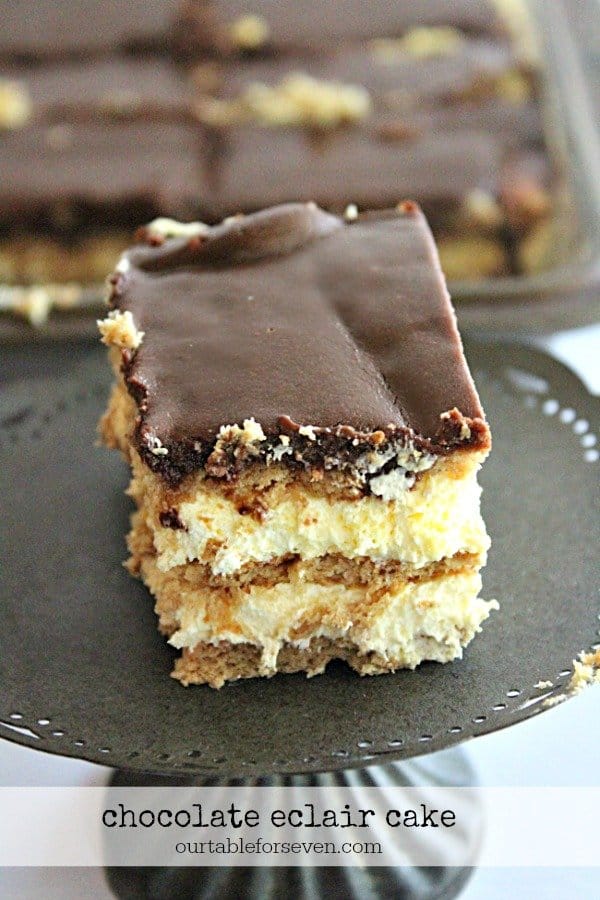 To Make:
First, make the filling. Whisk together instant dry pudding mix with milk. Let it sit for about 5 minutes, then, mix it together with the whipped topping. Make sure it's good and combined.
Then, start your layers.
The first layer is a portion of the graham crackers. You may have to break a few to get the bottom of your pan covered.
Next, half of your whipped topping/pudding filling. Then, another layer of graham crackers.
Top that layer with the remainder of the whipped topping/pudding filling. Then, a final layer of graham crackers.
Remove the foil lid from your canned frosting and microwave it for 1 minute. You want it thin and easy to stir. If you don't have a microwave, add the frosting to a small saucepan and over low heat, heat until it's thinned out. Spread the frosting on top of the final layer of graham crackers. Cover it all up and refrigerate for 6-8 hours to set.
Be prepared to eat more than one piece. #NotKiddingItsReallyGood
Enjoy!