An easy cake that starts with a cake mix and is filled with fresh sweet rhubarb and strawberry flavor. Top it off with a dollop of whipped cream for the perfect finishing touch.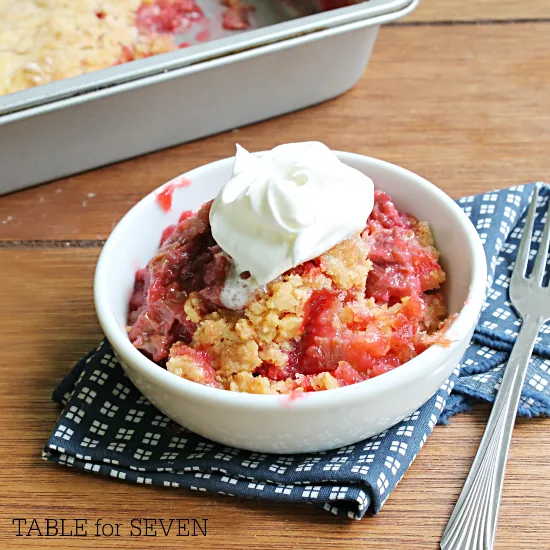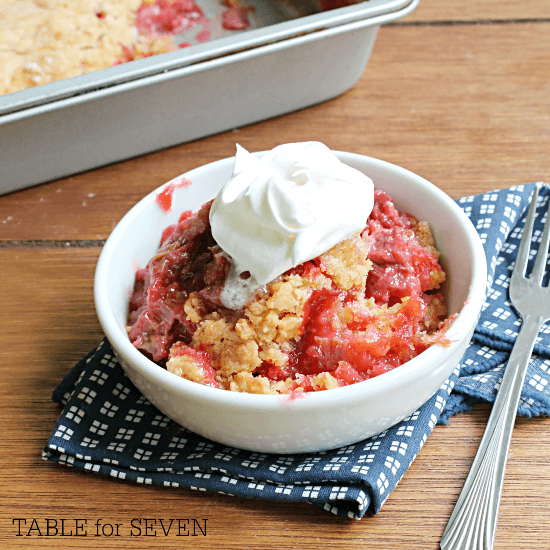 I never realized the joys of rhubarb until a few years back. We moved into our new home and smacked dab in the middle of the yard was a good size rhubarb plant.
Of course, I made cake with it. Because, well, I love cake. However, you can make a wide variety of recipes with it. Be sure to check out the photo collage at the bottom of the post of few more!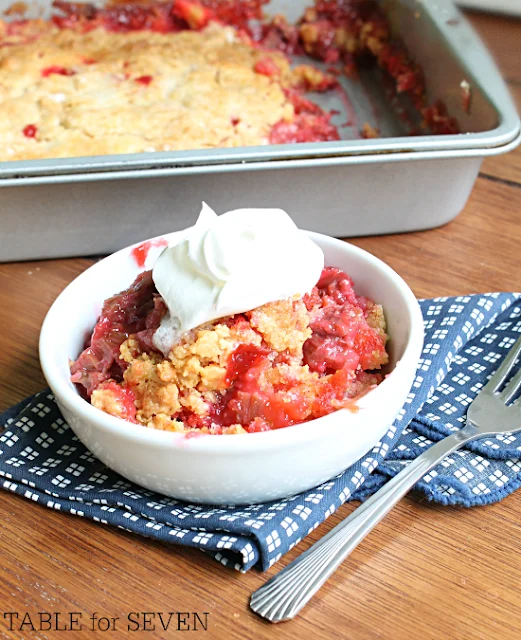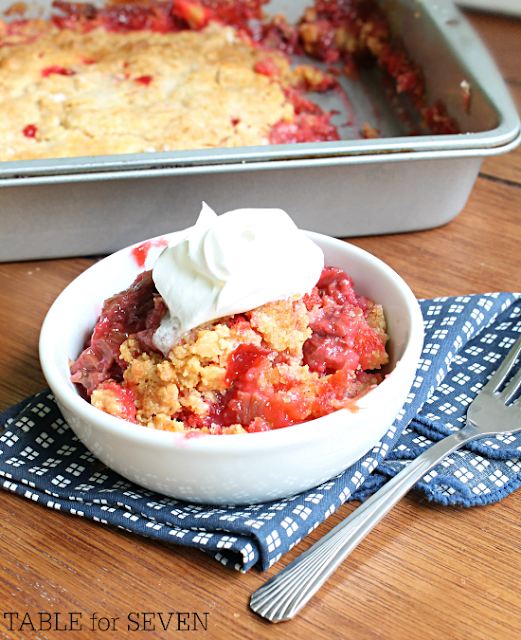 What Ingredients are Needed for this Cake?
Rhubarb
Yellow cake mix
Sugar
Strawberry gelatin
Water
Butter
Cake Mix: Yellow, vanilla or a white cake mix will all work. You will need a standard size box ( 15-18 oz).
Strawberry Gelatin: AKA "Jell-O". You can also use a brand equivalent . Remember, you only need the gelatin powder. Don't prepare the box.
Rhubarb:
You only eat the stalks. Not the leaves! When buying or picking, make sure the stalks are firm and crisp.
If the leaves are still attached, make sure they are fresh and unwilted.
You can store fresh rhubarb in your fridge for 3-4 days. Be sure it's clean and it will keep well in a plastic bag.
For this recipe, you will need 4 cups of chopped rhubarb.
How to Make Your Rhubarb Dump Cake:
First, in a bowl, toss your chopped rhubarb with sugar. Let it sit for 30 minutes. Then, spread the mixture in to the bottom of a greased 9 x 13 pan.
Next, sprinkle the strawberry gelatin powder and dry cake mix on top.
Melt the butter and water and pour it on top of it all.
Bake it. It will be ready when the top is brown.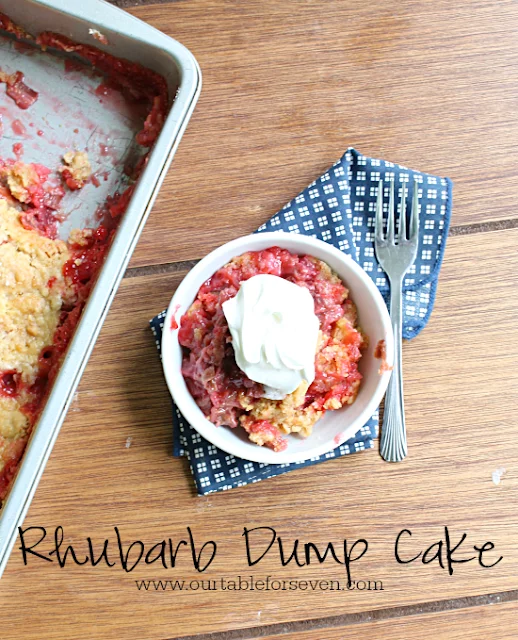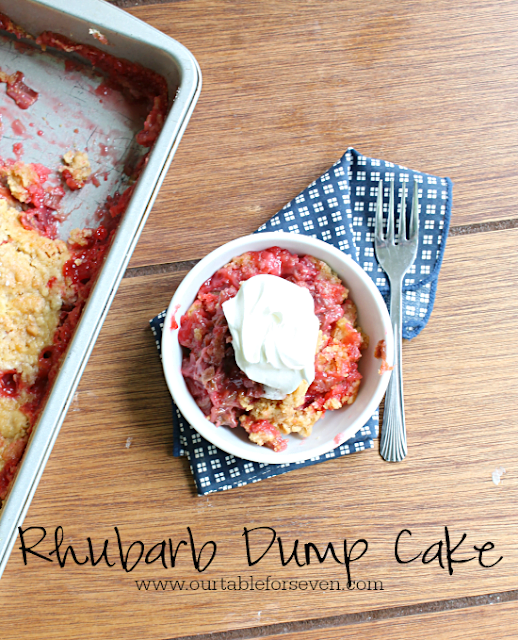 More Simple Cakes to Try: