Strawberry Pineapple Cake with Cream Cheese Frosting is the easiest cake ever! All you need is 2 ingredients for the amazing dessert!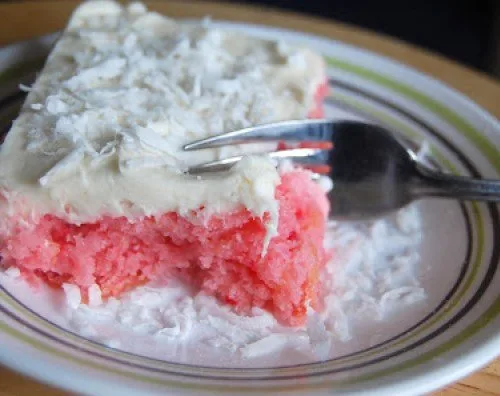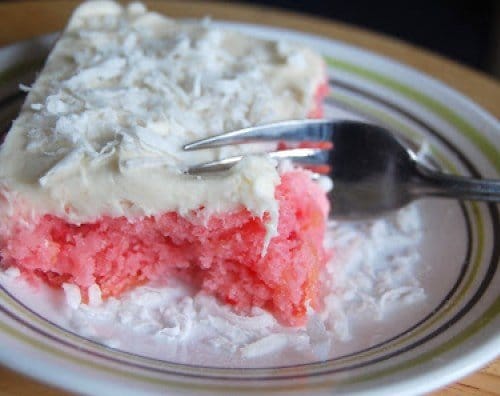 I have made these awesome Pineapple Bliss Cupcakes a few bazillion time..so, when, I discovered strawberry cake mix and a can of pineapple in my pantry, I figure, why not give the strawberry a try.
Now, you may be surprised to know, this cake is only 2 ingredients. Yes, TWO! Now, if you don't care for strawberry or don't have on hand, just use the original recipe with yellow cake mix and you are good to go.
For the frosting, I made the Cream Cheese Frosting, because, I was sadly, out of marshmallow fluff. But,the Pineapple Fluff Frosting (listed with the Pineapple Bliss recipe) is another yummy option.