You just need 3 ingredients for this amazing cobbler!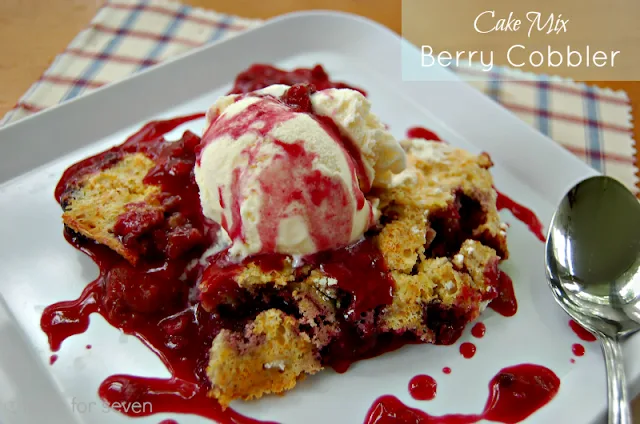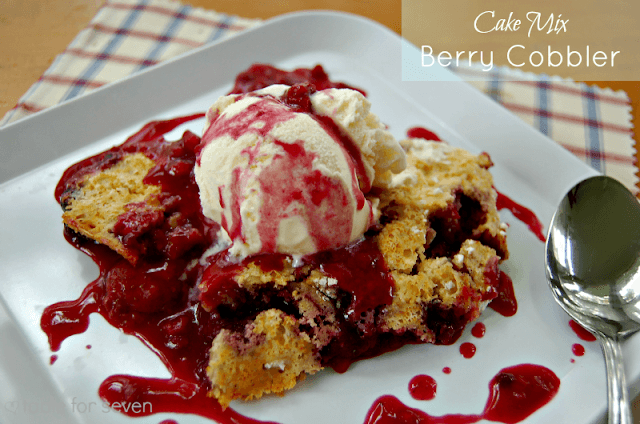 A couple of weeks ago, we had a little family BBQ at our place. My sister asked if she could bring a new dessert ( um..of, course..bring it quickly!). It's was a fast, little cake that a friend at work told her to try. It was delicious, fabulous and an all-around super duper cake, we would be insane not to try it.
Just paraphrasing, she may of just said "it's really good!".
She whipped it together an popped it in my oven.
We waited. and waited. and waited. People were wondering..what's up with this cake?
It's been over an hour now. She kept checking it an it, wasn't done yet. Parts of it were…so, my family decides to start picking at the finished parts of the cake. Eating it with ice cream with the cake blazing hot straight from the oven.
Desperate? Yes, that's my family when it comes to dessert.
The problem..she mixed the cake with the fruit. Tossed it around and coated the fruit.
Don't do that!
You will still get a tasty cake, but, it will take a billion years to bake and will look like something from Willy Wonka exploded in your baking dish.
But, make it correctly and you got yourself one seriously yummy cobbler. Warm, with ice cream. Don't forget the ice cream.
It's a must-