Take a shortcut with your banana bread! Use a cake mix!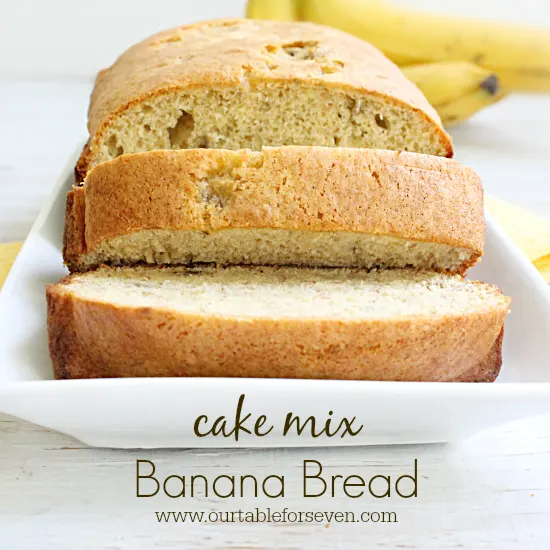 If you haven't noticed, I'm borderline obsessed with cake mixes lately.
Today's cake mix recipe is another easy peasy one, guys. Banana bread. Mm..or is it banana cake? It's made with a cake mix, but, baked in a loaf pan. So, does, that make it bread or just cake baked in a bread pan? A conundrum if there ever was one.
Regardless of what you want to call it. It's divine and you need just 3 ingredients for it. Get yourself a cake mix, a banana and some eggs and boom! Banana bread. Life is good.
You don't necessarily have to use a yellow or white cake mix either. Give it a try with chocolate (on my to do list) and there is also sugar free and gluten free cake mixes out there. I haven' given them a try, but, it could be a great options for some.
Let me know if you try any different versions!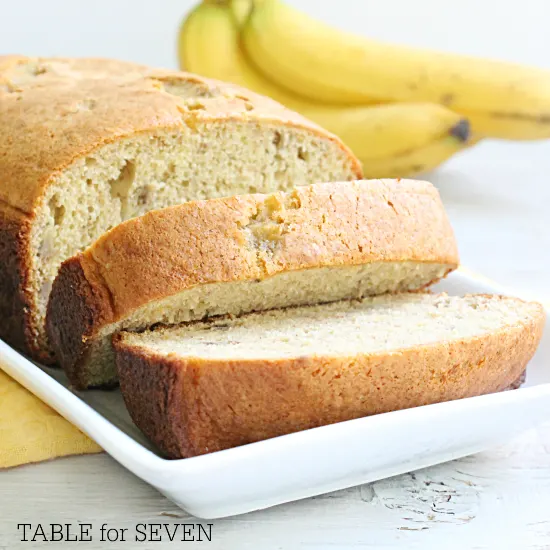 More Banana Bread to Check Out: