An amazingly easy and delicious chocolate cake that you mix and bake in the same pan!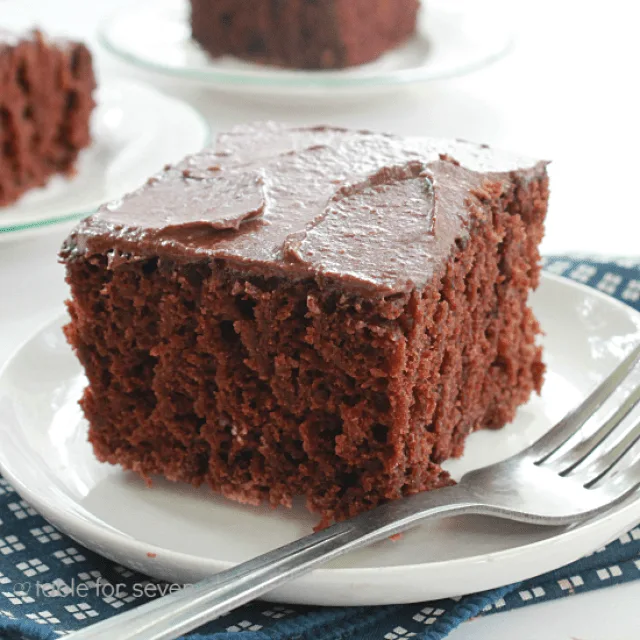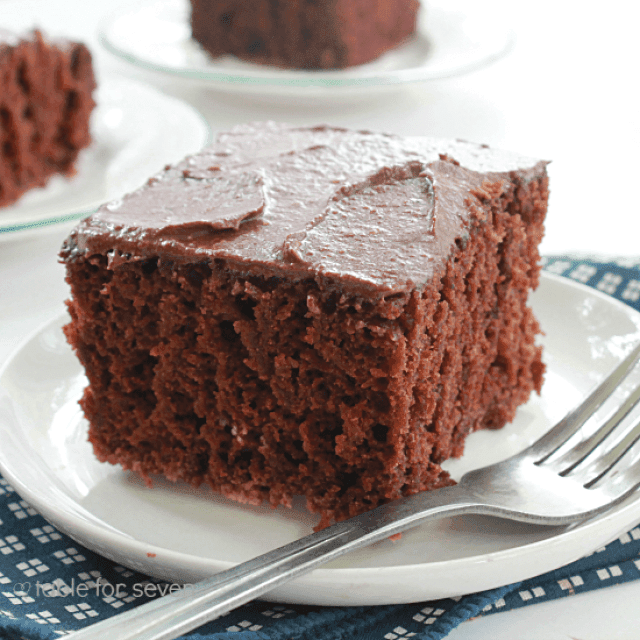 Pretty much every recipe on this blog is easy. If it wasn't, it probably wouldn't be on here. That is because, well, things at my house are simple. With all the craziness that is our lives here, it is always a plus to find something delicious and also simple.
This cake takes well….the cake for simple.
It's a small list of 9 ingredients (probably in your kitchen as you read this) and you even mix everything right in your pan. Yep.we are even cutting back on dirty dishes on this one. 🙌
It's known as "Cockeyed Cake" and it's from a Peg Bracken cookbook and it's a gem.
Not only is this chocolate cake easy..it's delicious. No kidding, I mean really delicious. Once you had made this, you will have to make it over and over again.
Kinda..like,I sorta have. Let's just say,my family our experts eaters of it.😉
Frosting is also optional. We've eaten with and without. No complaints either way. But don't worry, I will be sharing the equally awesome frosting pictured next week. That's another gem you will not want to miss!
These handy dandy pics match right up with the recipe instructions: