Butterscotch Pudding Pretzel Cookies are sweet and salty goodness! Soft butterscotch cookies loaded with pretzels and chocolate chips.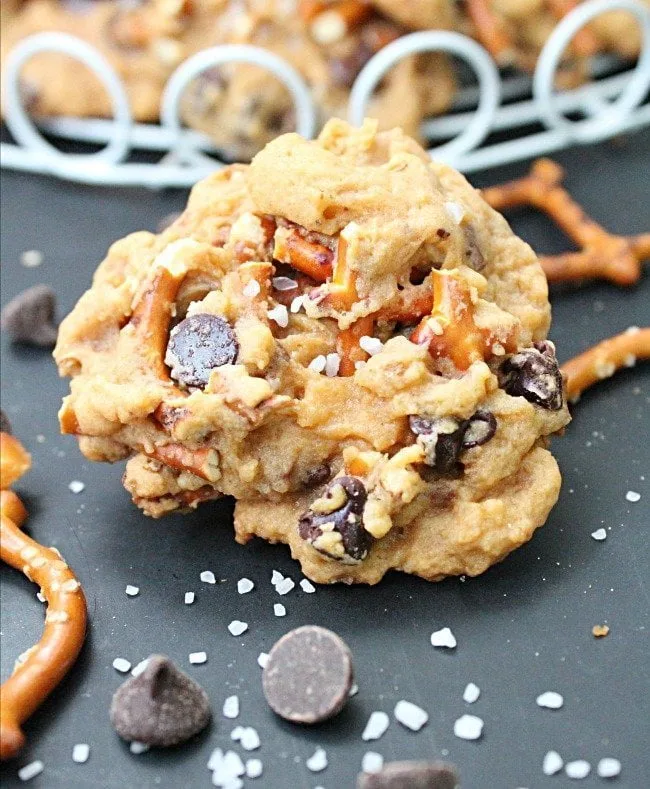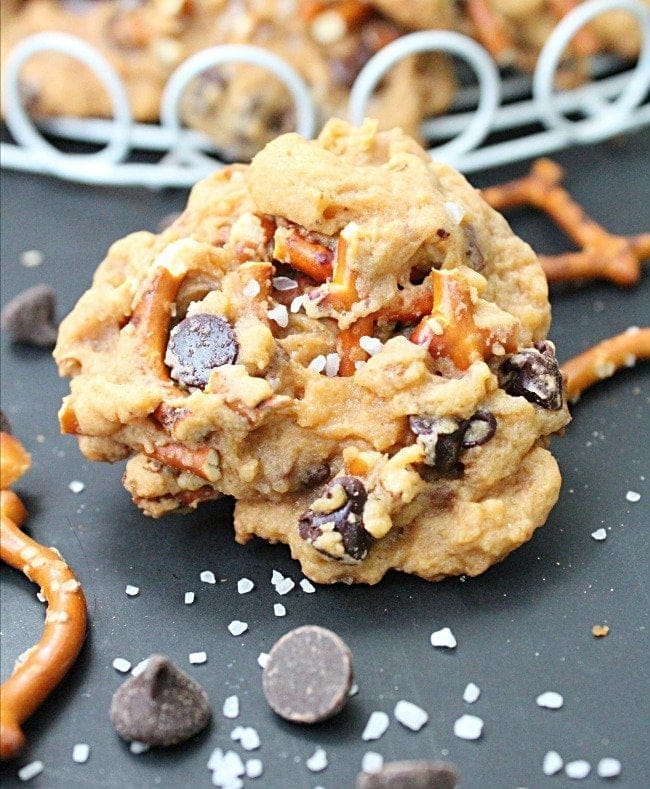 My daughter asked me this morning if we were going out to our "regular place" for Mother's Day this year. It's a really nice place that serves brunch for Mothers Day and Easter, but, is normally just a banquet hall for weddings,large parties, etc. At first, I was thinking "why is she asking me about Mother's Day? It's months away..
Then, it dawned on me that Mother's Day is less than a month away! What the heck? It sure doesn't feel like that in my area. We are literally expecting 3 inches of snow this afternoon.😭
Where are you spring!?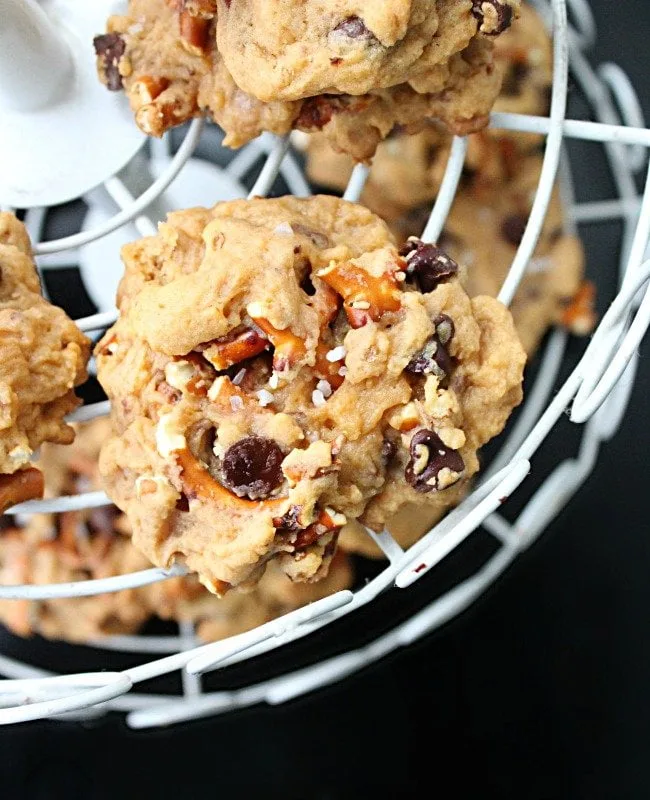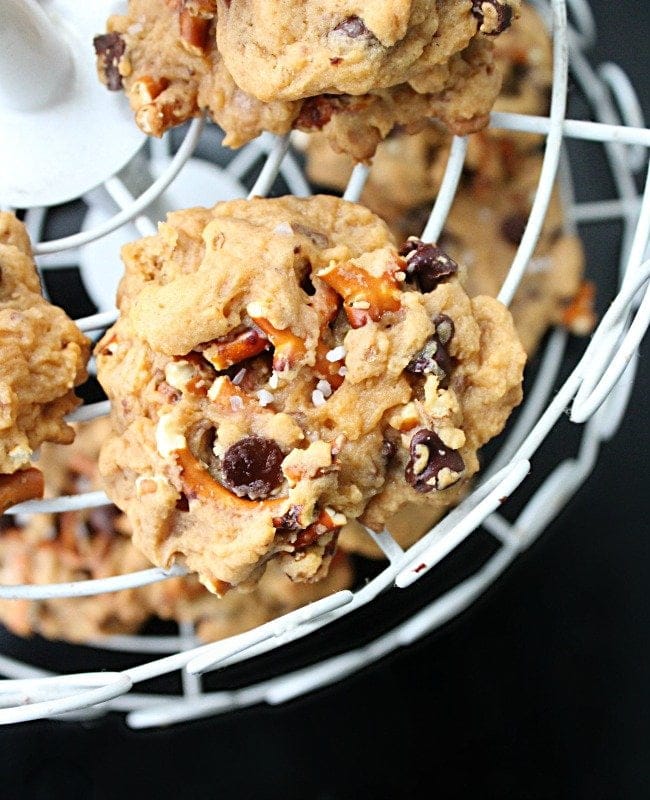 I know the weather has been abnormal all over this season..how is the weather in your neck of the woods? Is it nice and sunny? If so, please send some of that to use here in Midwest. We really could use it!☀
To keep our mind off the pending snow, let's talk about these cookies instead.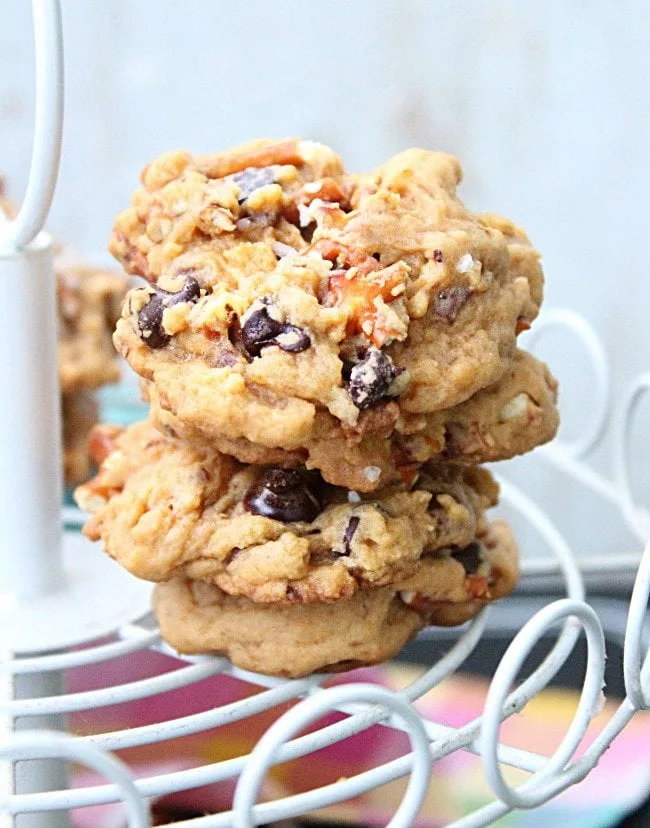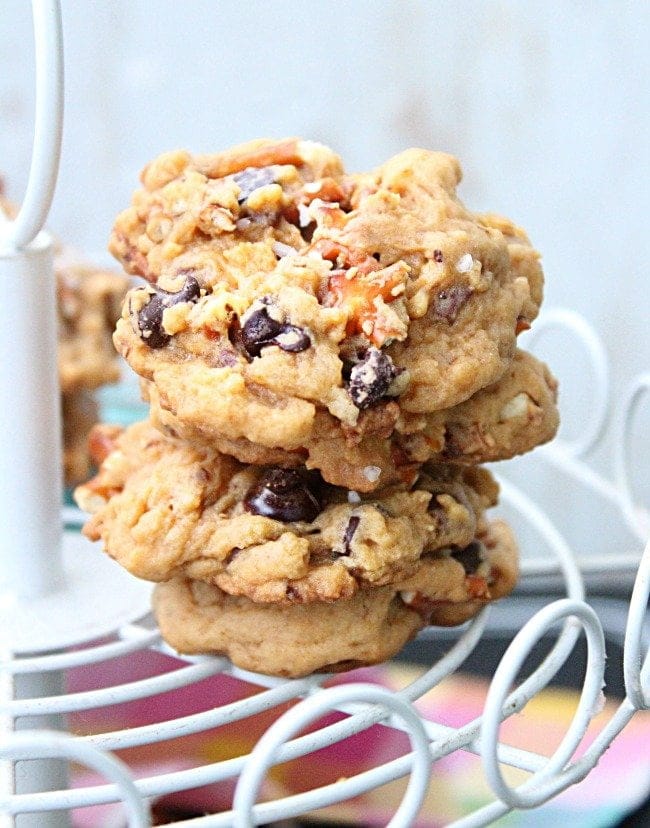 Soft,divine cookies that are packed with all sorts of good stuff:
chocolate chips
pretzels
chocolate toffee bits
butterscotch pudding
These Butterscotch Pudding Pretzel Cookies are ah-ma-zing! The salty-sweet combination in full force and the butterscotch pudding gives them great flavor and texture.
If you want even more enhanced salt flavor, top them off with a bit of coarse sea salt.It's optional, but, definitely adds to the flavor. If you chose not to go with the topping, they are still awesome without it!