Soft cookie bars that require zero effort and taste amazing! Proving that, yes, it's OK to be lazy with your baking.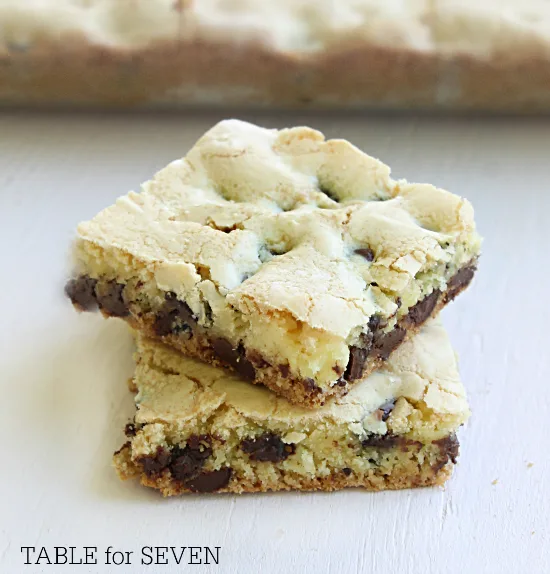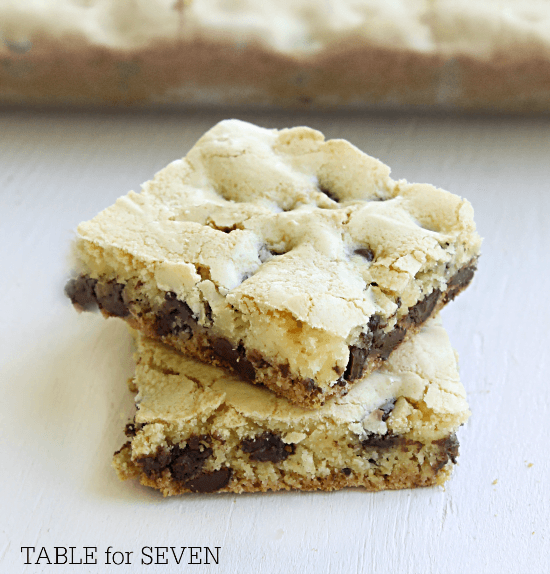 These have been flying around Pinterest for a loongg time and I finally decided to give them whirl a few weeks ago. You see, my oldest son is a total dessert fanatic (wonder where he gets that from?) and was asking to give me a hand baking something up.
These popped in my head to make..so glad they did!
They were so easy to make (he actually did the majority of the work) and everything needed was sitting nicely in my kitchen.
Which means you have to make them. It's a rule. #Truth.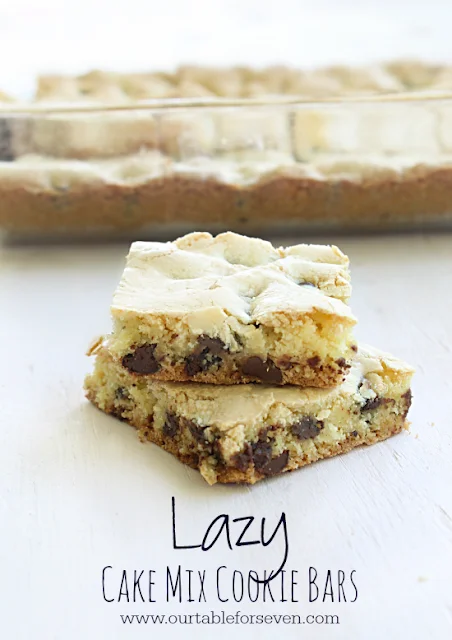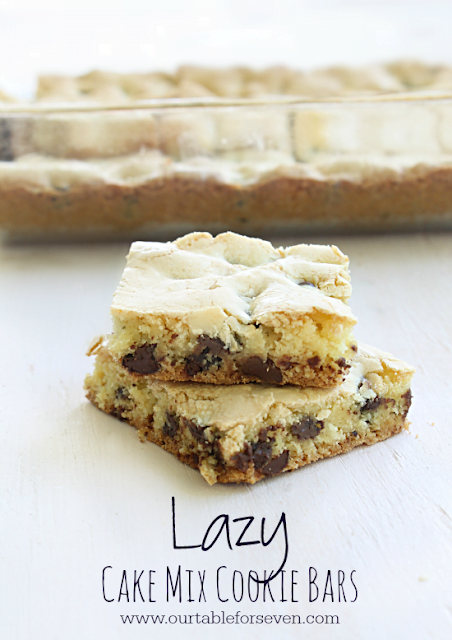 Ingredients List:
Dry cake mix
Eggs
Butter
Chocolate chips
Cake Mix: Any brand or variety will work. Just be sure to stick with a "standard" size box of cake mix. Anywhere from 15-18 oz is fine.
Note: You don't need to worry about the ingredients called for on the box! You will simply need the dry mix.
How to Make:
Mix the dry cake mix with eggs and melted butter. Stir in chocolate chips.
Spread it all in your greased 9 x 13 baking pan.
Bake.
Yes, that's it.
More Easy Recipes for Lazy Bakers: