Jazz up your ordinary box of cake mix and make an amazing cake that tastes just like your favorite homemade recipe. A few additional ingredients give this cake a moist texture and a delicious chocolate taste. Creamy chocolate buttercream frosting makes it even better!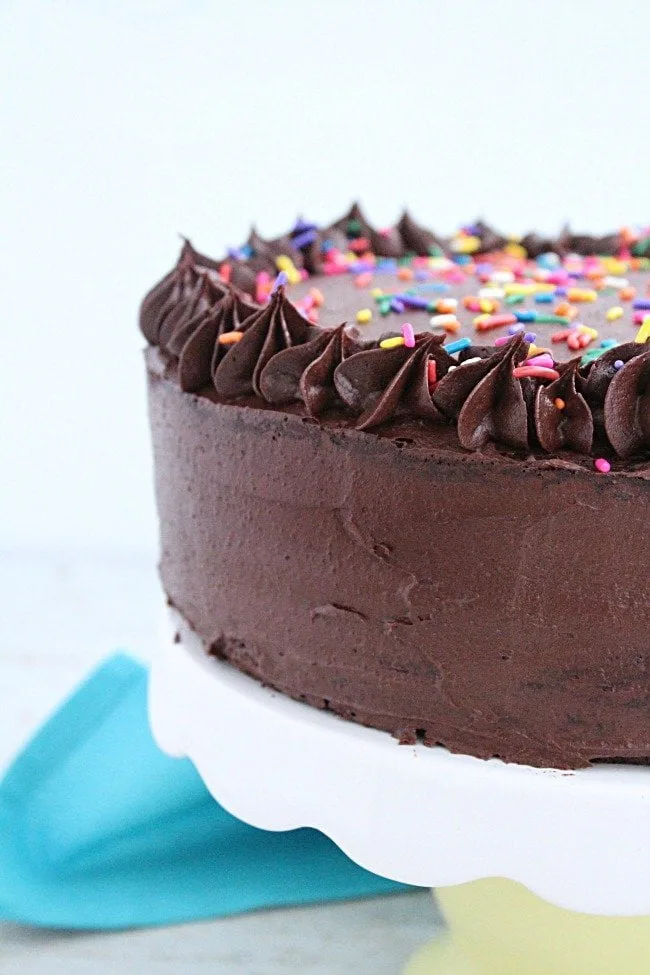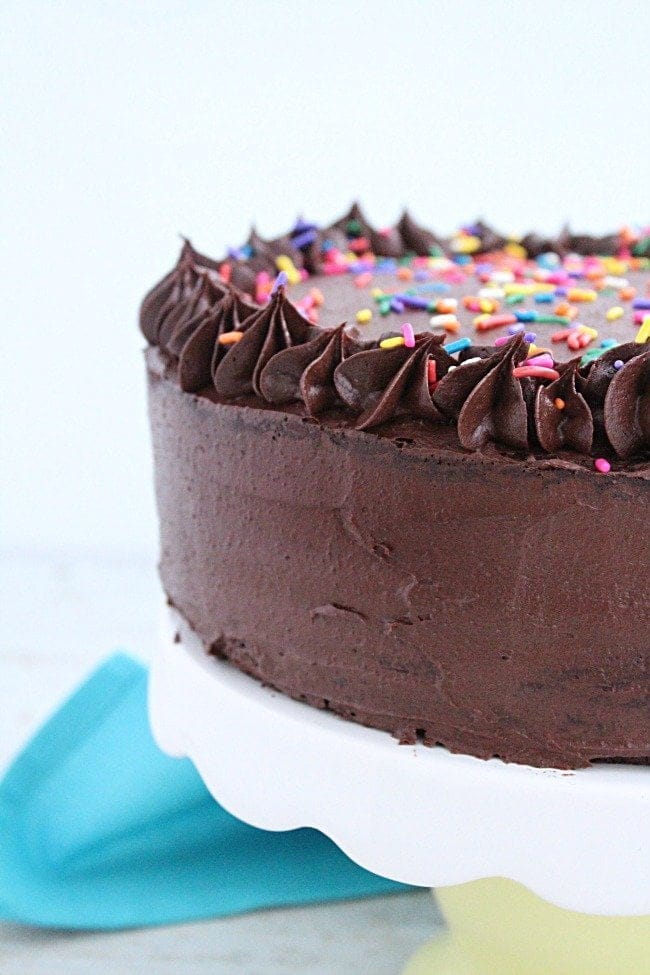 I ❤️ 💚 💛 cake mixes.
Of course, if you have read my blog for even a short amount of time, you probably already know this. My recipe index is overflowing with all types of desserts, breads, ice cream and snacks that start with a box of dry cake mix.
My all time favorite cake made with a cake mix creation here on the blog is the Double Chocolate Fudge Layer Cake.This recipe is similar, but, with a few minor changes.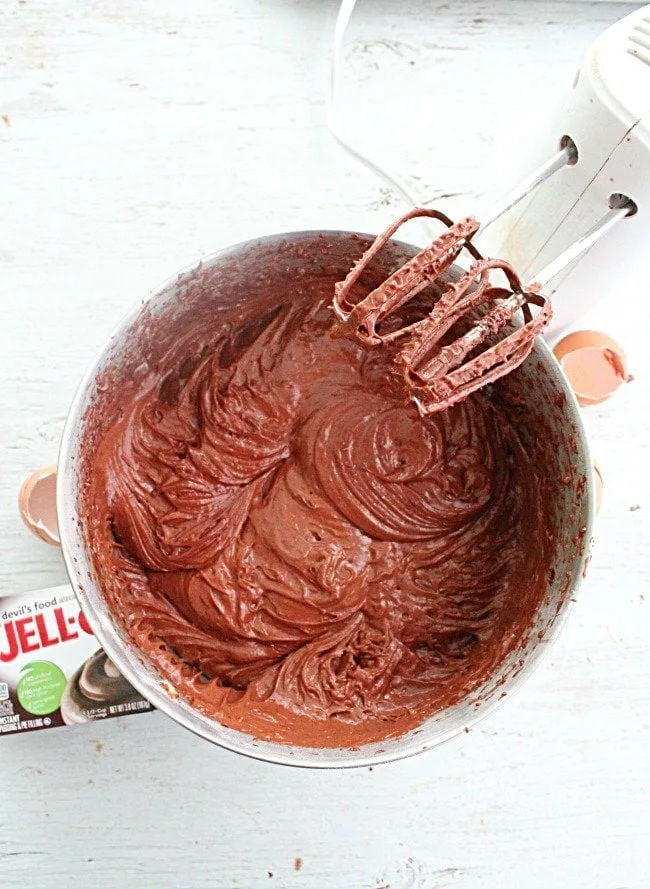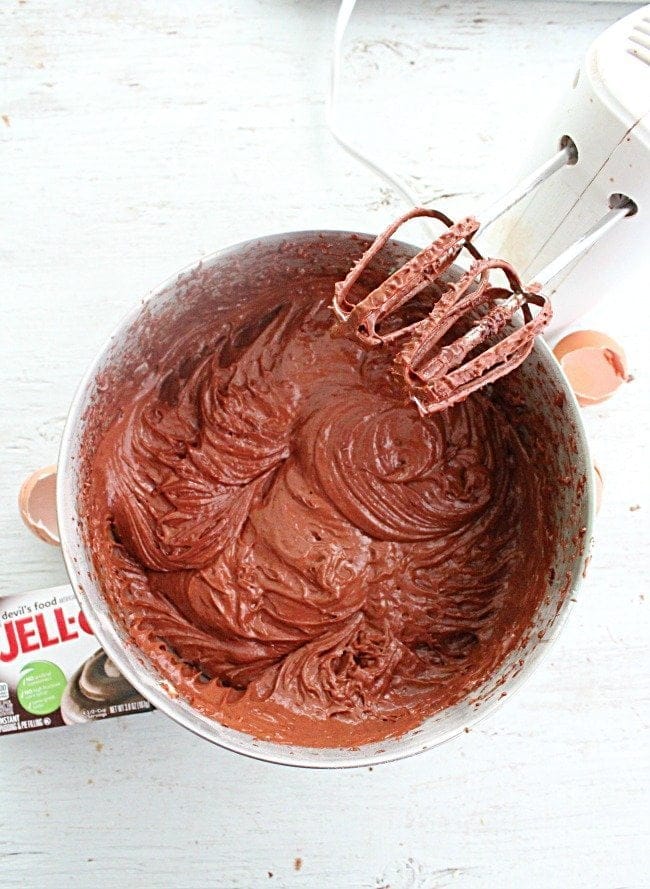 The great thing about this recipe?
Versatility.
You don't have to make your cake chocolate! It can be:
Vanilla
Yellow
Lemon
Strawberry
German chocolate
You get the idea. 😉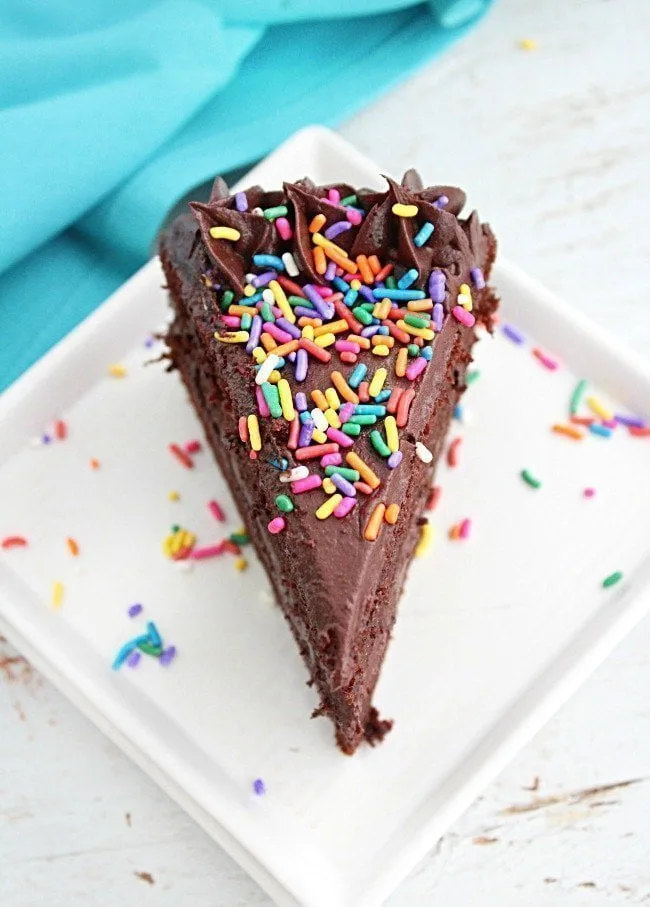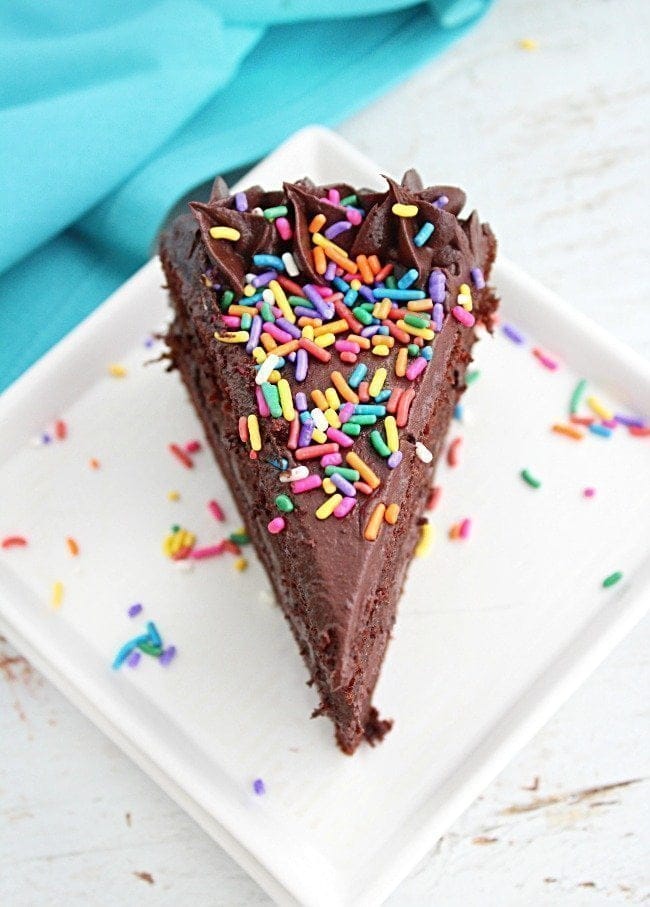 Your Ingredients List:
Dry cake mix.
Instant pudding mix.
Sour cream.
Canola oil.
Eggs.
Milk.
Vanilla.
Salt.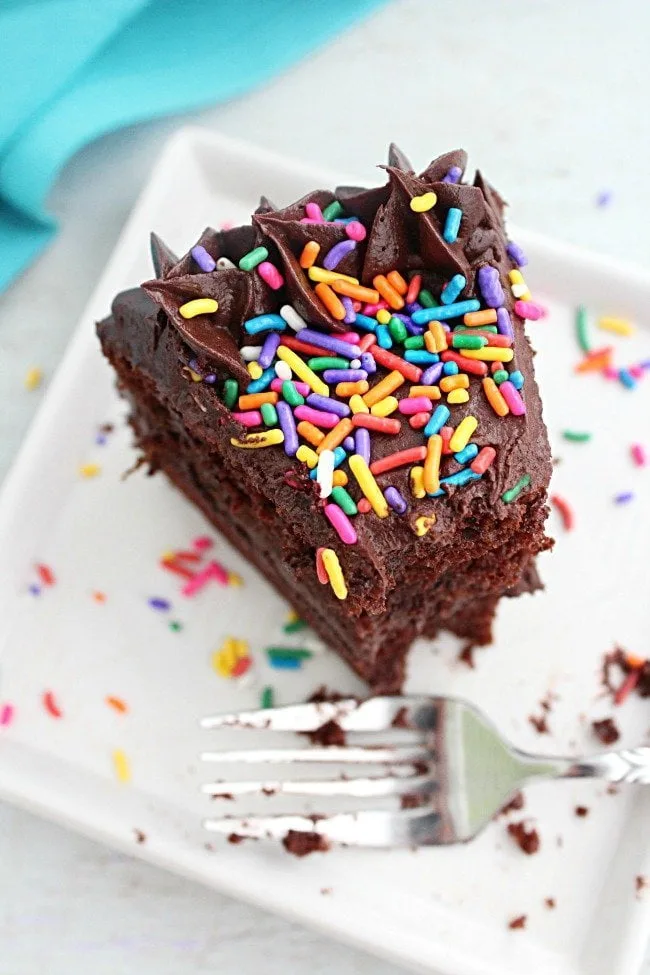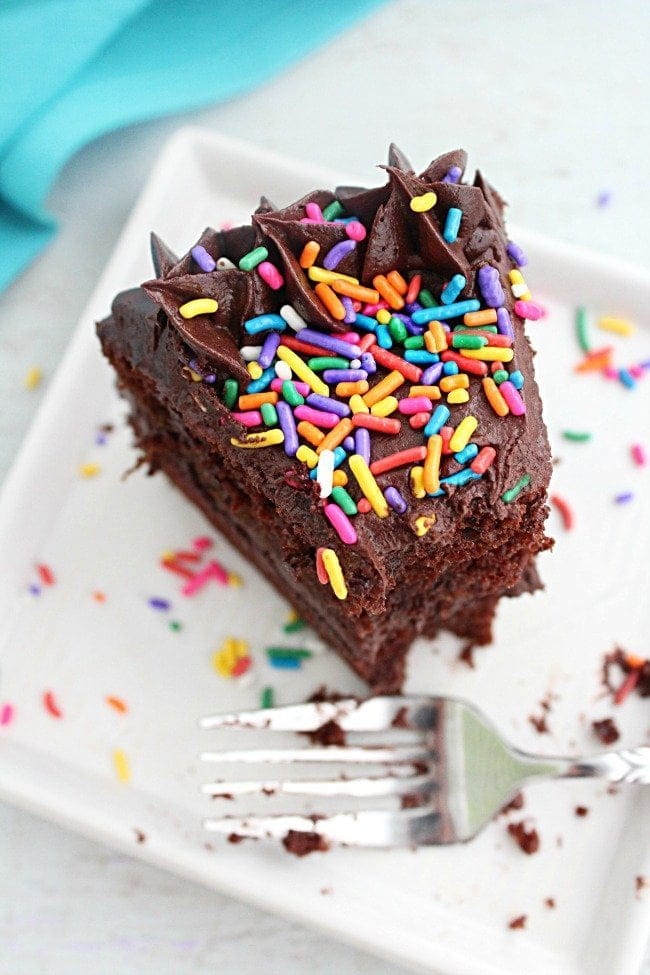 A few recipe notes:
Use any flavor/brand cake mix! Be sure the box size is approx 16-18 oz.
You can also use any flavor instant pudding mix. Make sure it's INSTANT pudding mix and not cook/serve. Also, do not make the pudding! The dry mix is all you need.
As you can see, I made a layer cake with my batter. But, you can also use a 13 x 9 pan or cupcakes with this batter. Check the back of your cake mix box for baking times.
What flavor combination would like to try? Let me know!