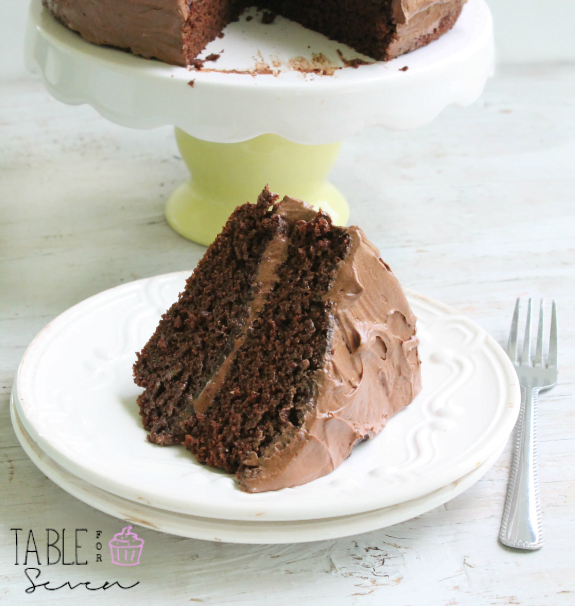 Chocolate Mayonnaise Cake with Chocolate Buttercream Frosting: A creamy, moist chocolate cake that's made with mayonnaise! Then, frosted with delicious buttercream frosting to make it even better.
Chocolate cake.Is there any better way to start the week? I'm thinkin'…no.
Chocolate cake that has a kinda unusual ingredient. Mayonnaise. Now, wait. It's not really that odd. Let's look at this way…what is your basic ingredients of mayo? Oil and egg. What is your basic ingredients of cake? Oil and egg. See..not so odd.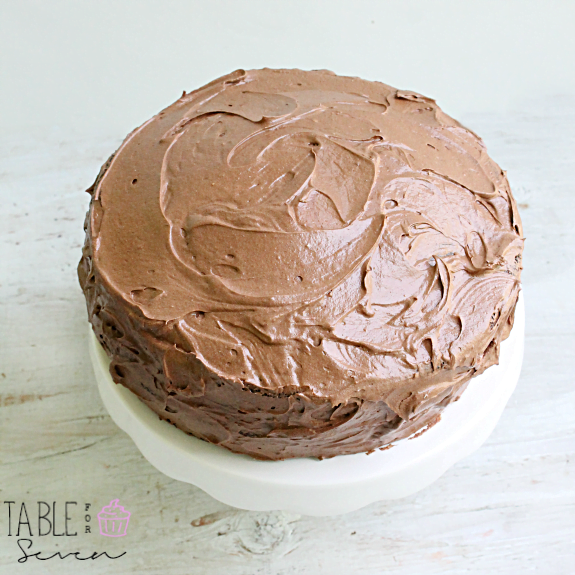 This is just a pretty basic cake recipe with the added mayonnaise. However, you do not taste any mayo. At all.
It's very moist, light, and has just the right amount of chocolate flavor. I topped mine off with some amazingly delicious chocolate buttercream frosting and it made it even better! Sooo very good. 😋
Be sure to serve this Chocolate Mayonnaise Cake with a nice, cold glass of milk!