Oreos, whipped topping and pudding make this no bake dessert something special!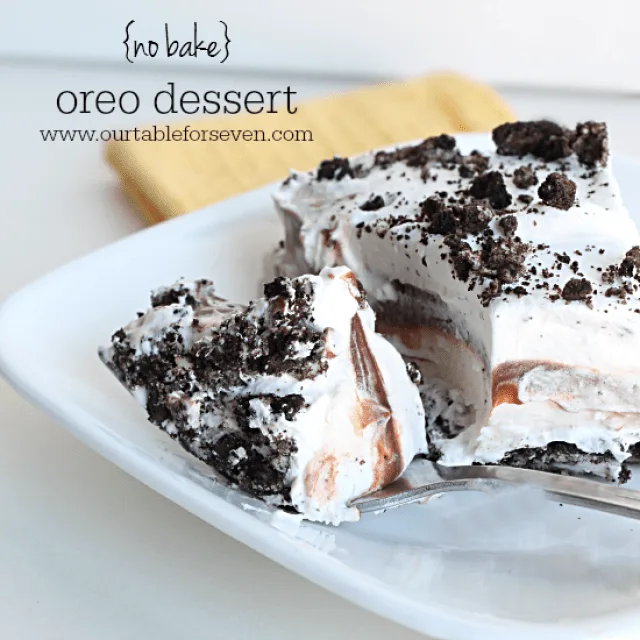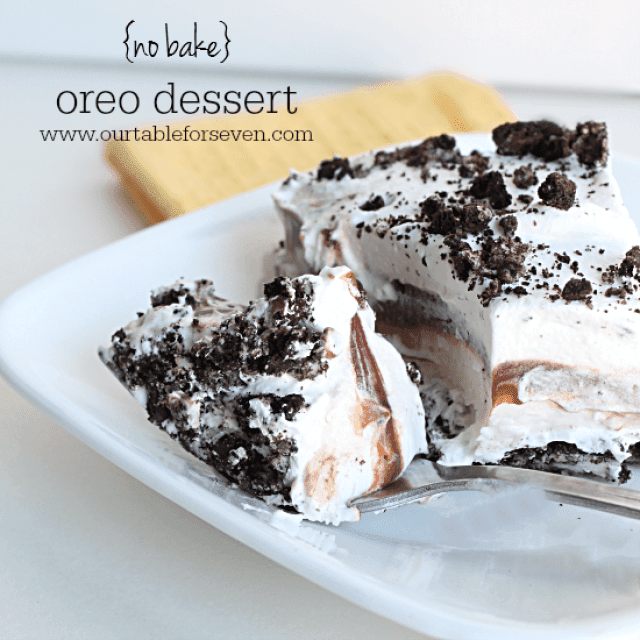 We have finally had a break in the weather!
After battling the bitter cold of February and beginning of March, it's actually been over the freezing mark for a week now. A whole week! It feels so amazing. The kids are wearing themselves out playing outside and I've been looking for recipes that require less work, so, I can enjoy it with them. That's when this no-bake treat popped up.
Guys, this is heaven in pan. 😍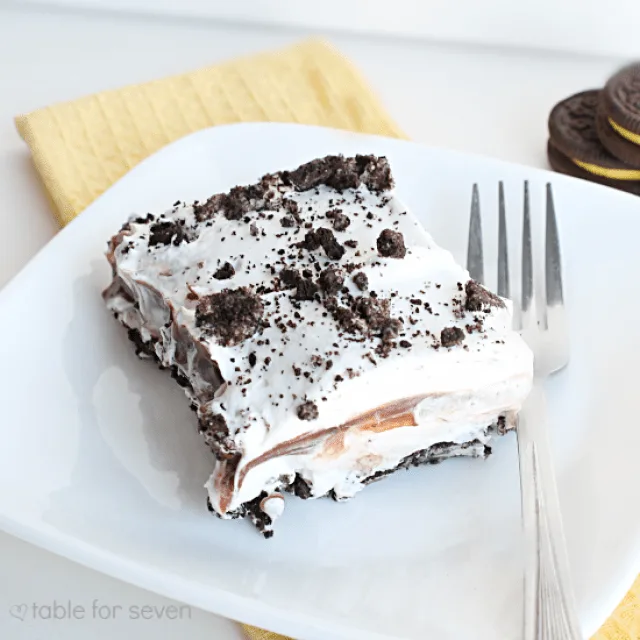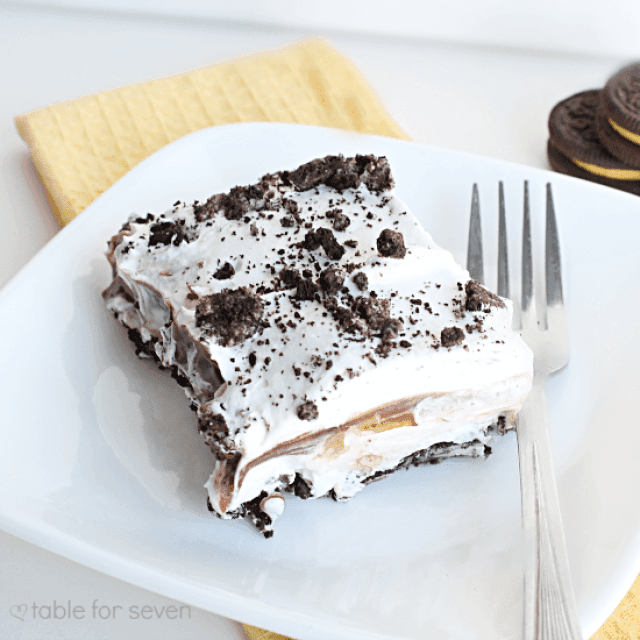 This dessert has cookies, whipped topping and a cream cheese/powdered sugar mixture.
Heaven.
Also, no baking is required. You simply mix it, layer it and pop it in the fridge. Two hours later, you have yourself a pretty amazing dessert.
Take this to your next party..it's a crowd pleaser!