A decadent and simple dessert made with brownies, whipped topping, chocolate frosting and caramel sauce!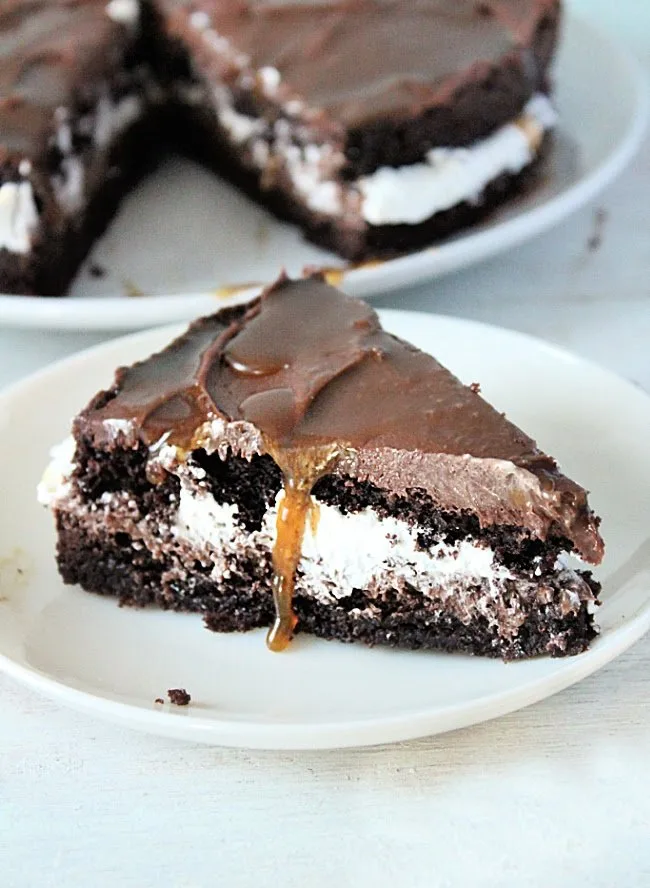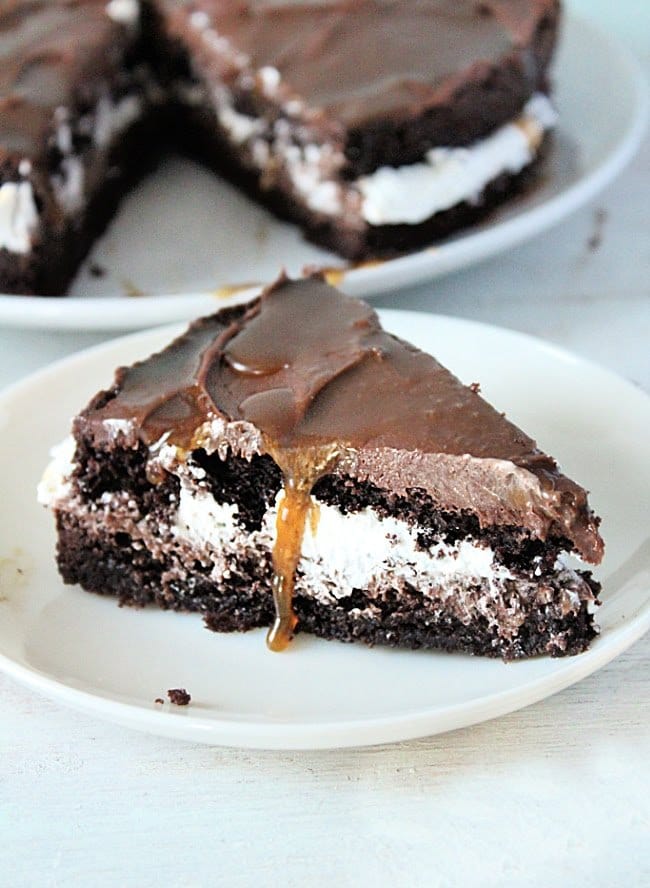 I wasn't sure if this qualified as a "cake" or as "brownies". It's a brownie mix, but, it's baked in two cake pans. It was a conundrum . 🤔
So, I simply called it a "dessert". But, whatever you want to call it…..it is delicious.
What Ingredients are Needed?
Brownie mix + ingredients called for on the box.
Whipped topping ( ex: Cool Whip/Tru Whip)
Chocolate frosting
Caramel sauce
Brownie Mix: Any brand of brownie mix can be used or your favorite homemade recipe. However, it will need to be a recipe/box that normally fills a 13 x 9 pan.
Whipped Topping: Again, any brand is OK. You can also go with any variety ( ex: low fat, fat free, etc)
Chocolate Frosting: I used a standard 16 oz container of store bought chocolate frosting. Go with your favorite!
Caramel Sauce: Store bought or make it homemade.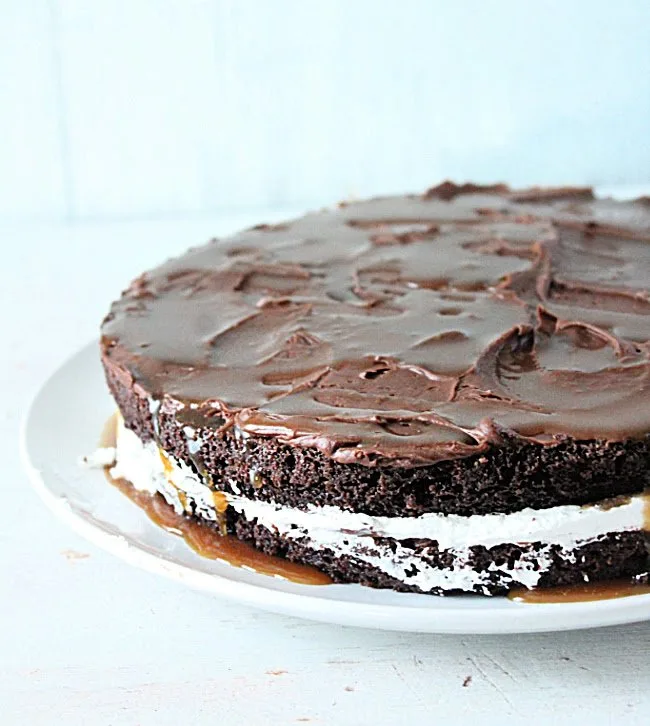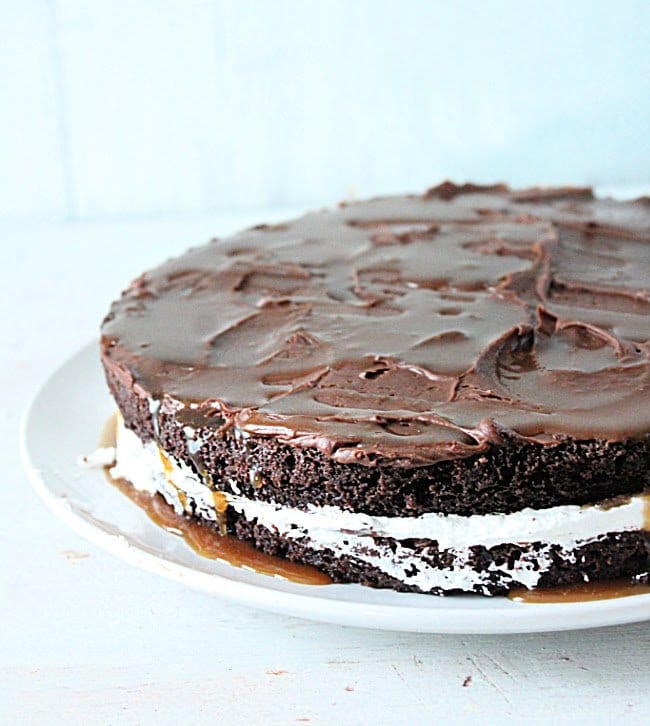 What are The Layers?
First Layer: Brownie
Second Layer: Chocolate frosting
Third Layer: Whipped topping
Fourth Layer: Brownie
Fifth Layer: More chocolate frosting
Final Layer: Caramel sauce
A few things to note:
Be sure to let your brownie layers cool completely before building your dessert.
Start with smaller portions…it's a whole lotta dessert!