Your perfect pie is here! Creamy, fluffy, chocolaty and no baking required.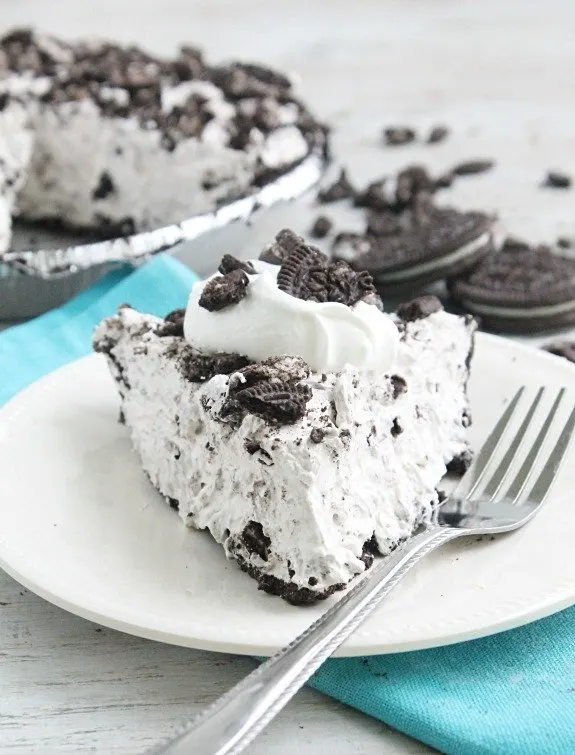 Ingredients Needed:
Oreo cookie pie crust
Cream cheese
Whipped topping
Vanilla
Sugar
Oreo cookies
Oreo Cookie Pie Crust: You can usually find these in the baking aisle of your local grocery store. Check near the graham cracker crusts/crumbs. If you can't find one, you can make one homemade or check out the recipe card to purchase.
Do I Have to Use "Oreo" cookies? Honestly, no. Personally, I prefer to use the Oreo brand chocolate sandwich cookies, but, if you wish a brand equivalent, they should work out OK.
Whipped Topping: AKA "Cool Whip". You can use any brand or variety ( low fat/fat free/vegan). Just stick with an 8 oz container.
Recipe Notes:
Be sure to refrigerate the cheesecake for at least 2 hours after preparing. If desires, you can refrigerate for a longer period of time, even overnight, if desired.
Store any leftovers in the refrigerator.
Love Oreo Cookies? Try These Too: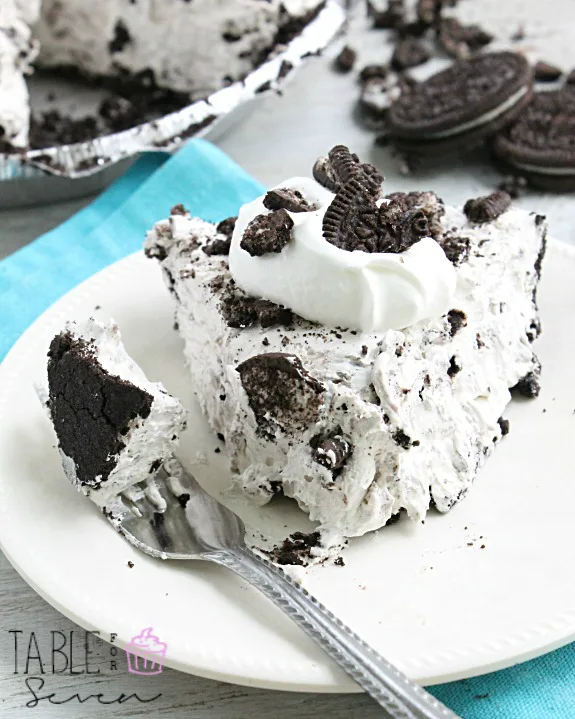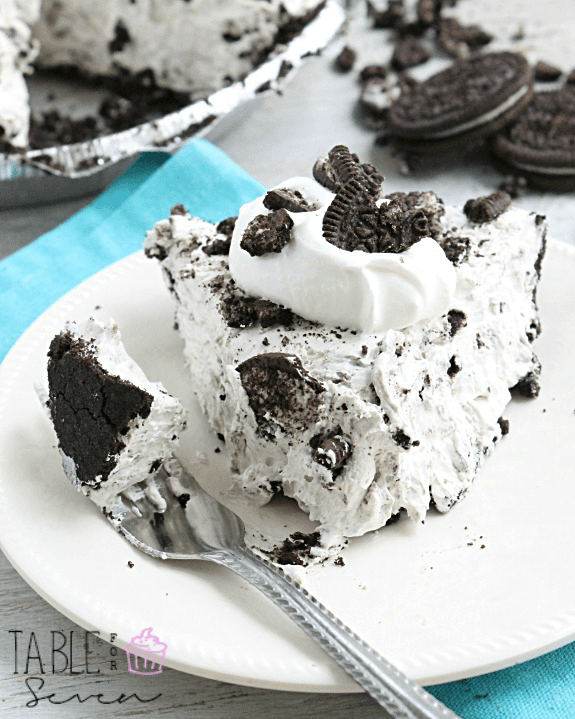 This Oreo Cheesecake is very simple and delicious. Fluffy, creamy and packed full of classic Oreo cookies. It's also no bake..making it even easier and better. Pretty much, a perfect pie!