Fun and festive! Soft red velvet cookies that start out with a cake mix and need just three simple additional ingredients to create.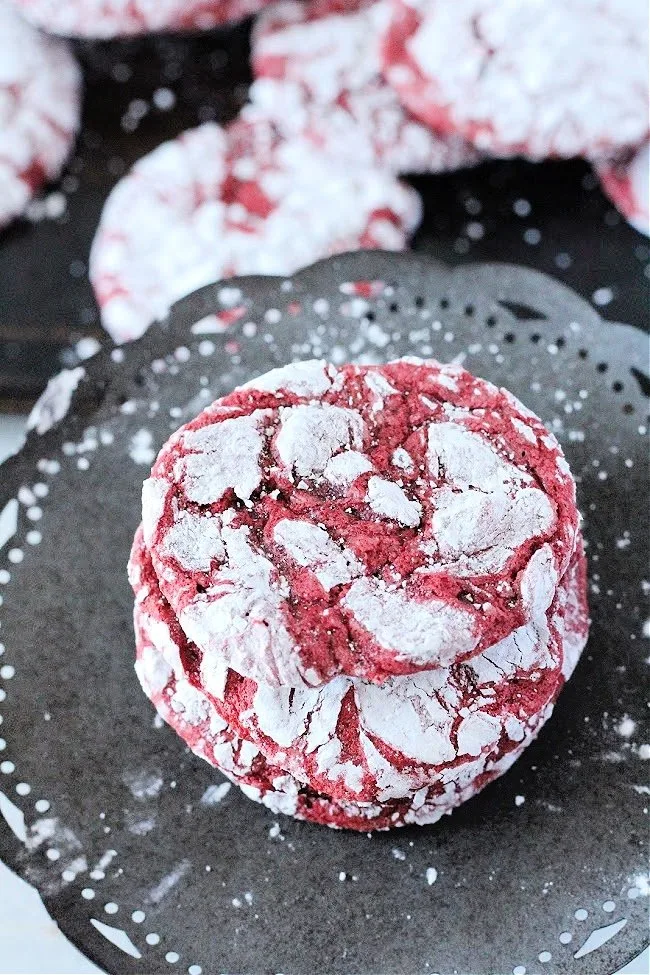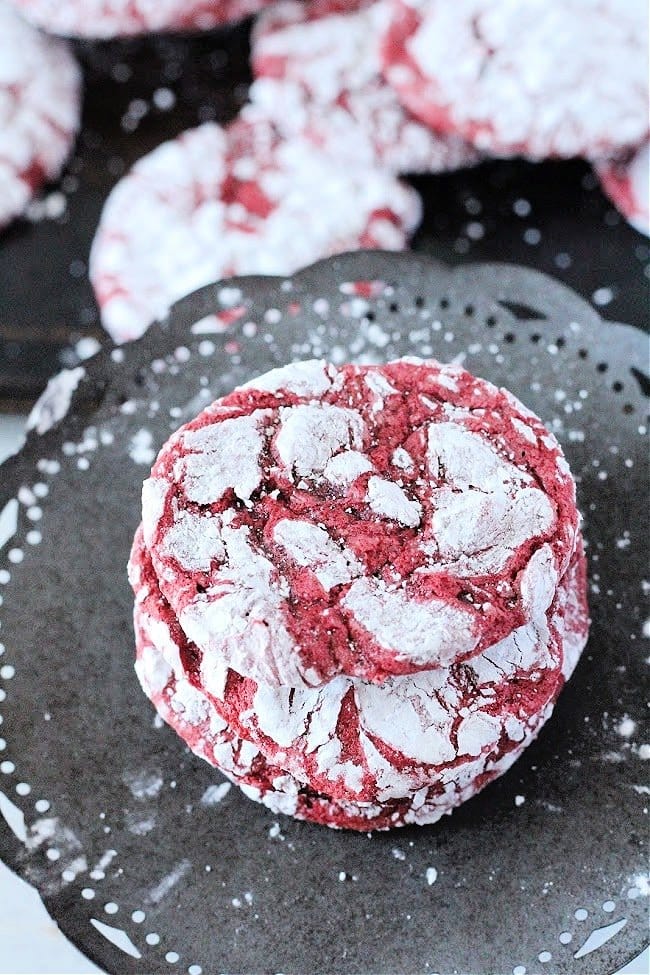 My Budding Baker has made up a batch of cookies for your holiday enjoyment.
Red Velvet Crinkle Cookies are a cinch to make and are just about the perfect cookie for this time of year. 🎅
The Ingredients List:
Red velvet cake mix
Egg
Whipped topping ( ex: Cool Whip/Truwhip)
Powdered sugar
How to Make: First, mix the dry cake mix with an egg and whipped topping. Your dough will be very sticky!
Next, drop a spoonful of batter into a bowl of powdered sugar. Coat it well, then, shake off any excess. Place on the prepared baking sheet. Repeat until your batter is gone.
Bake. The cookies will look a bit soft when they come out of the oven, this is OK. Let them sit on the cookie sheet for about 5 minutes to cool, then, cool completely on a wire rack.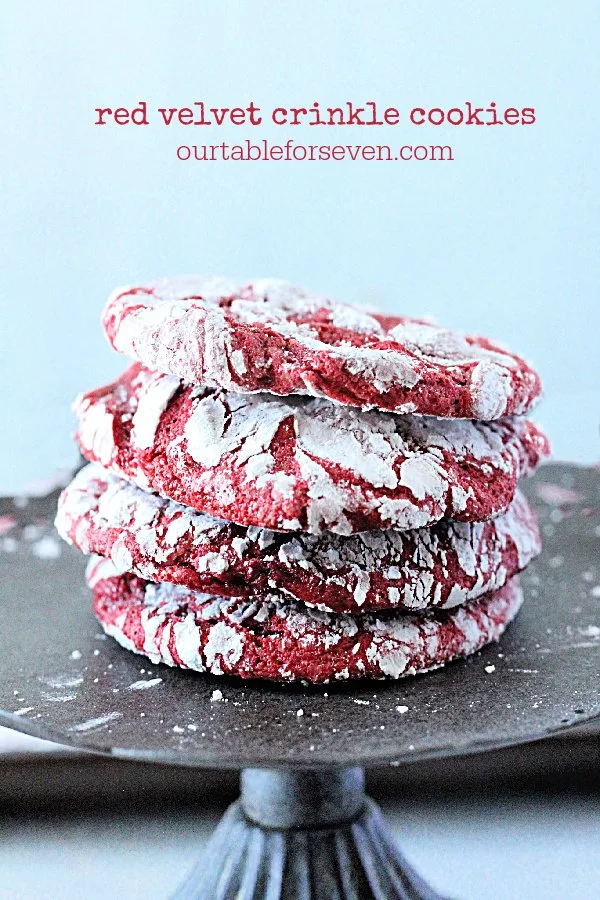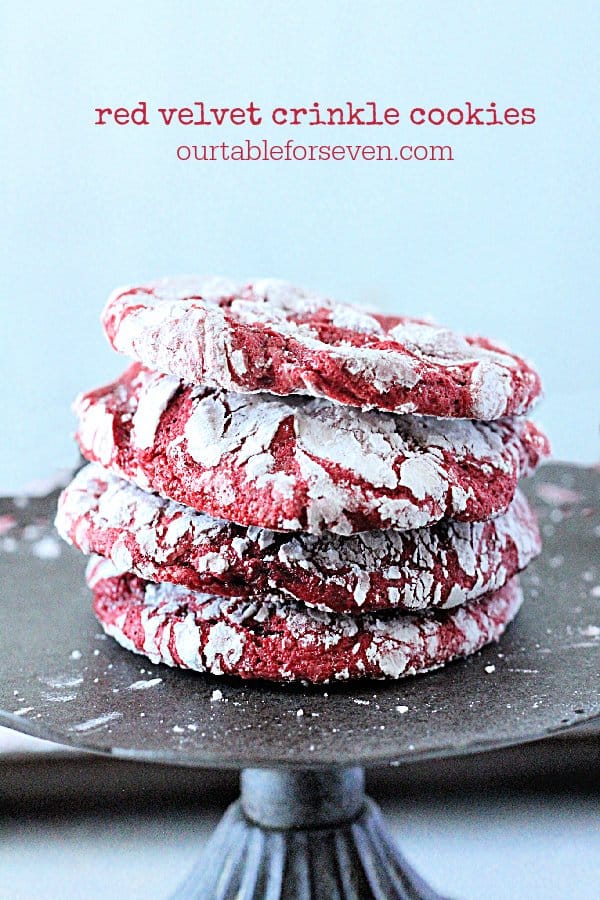 A few recipe notes:
This recipe will work with any flavor cake mix! Just be sure to stick with a standard size box.
You can also use food coloring or your favorite flavor extract to make your own creation.
Powdered sugar: Start off with 1 cup of powdered sugar for your coating. However, you may need an additional 1/4-1/2 cup, depending on how many cookies you make.
It's best to stick with smaller size cookies. These do spread a smidgen bit when baking, so, I like to stick with a smaller size spoonful when scooping the dough.