An easy and fruity cobbler cooked in your crock pot. You only need a few simple ingredients for this delicious dessert and it tastes even better served with cold vanilla ice cream!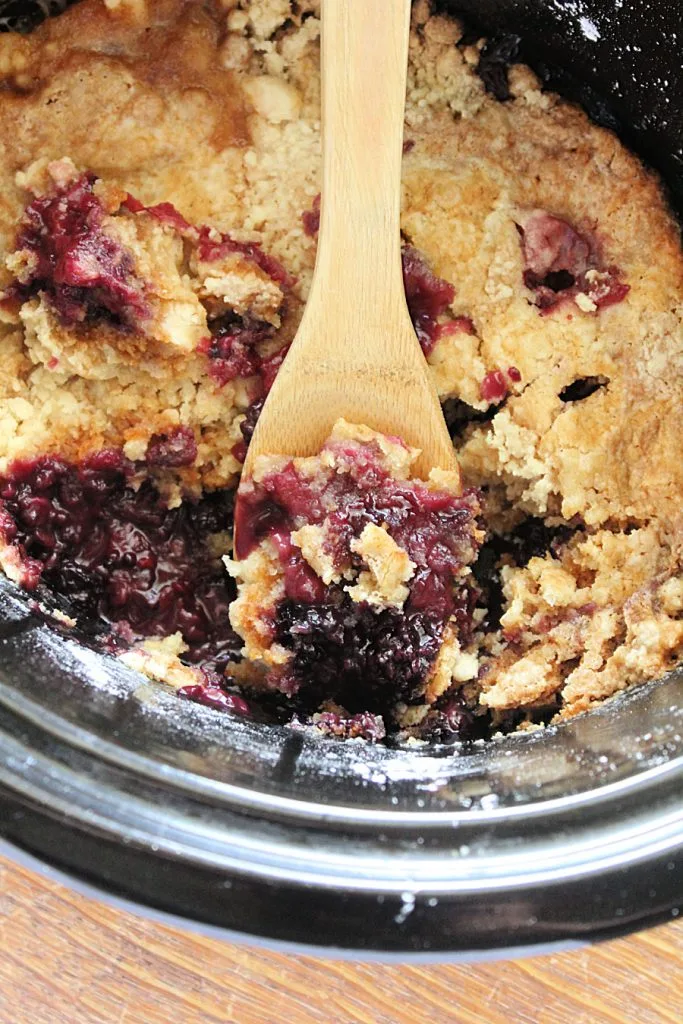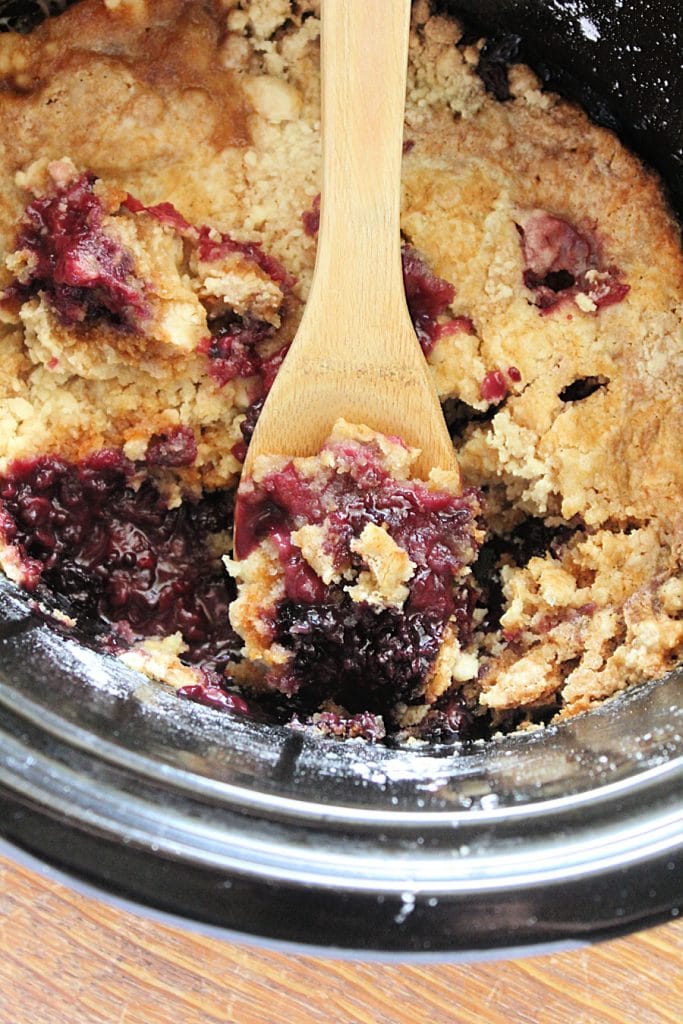 Berry season is in full swing in my area and I am taking full advantage of it. Strawberries, blueberries and raspberries have been priced just right these past few weeks and it's the perfect time to make a cobbler.
Cobbler → A dessert that consists of a fruit bottom and is covered with batter before baking. The batter could be cake or biscuits.
Ingredients Needed:
Dry cake mix
Mixed berries
Cornstarch
Butter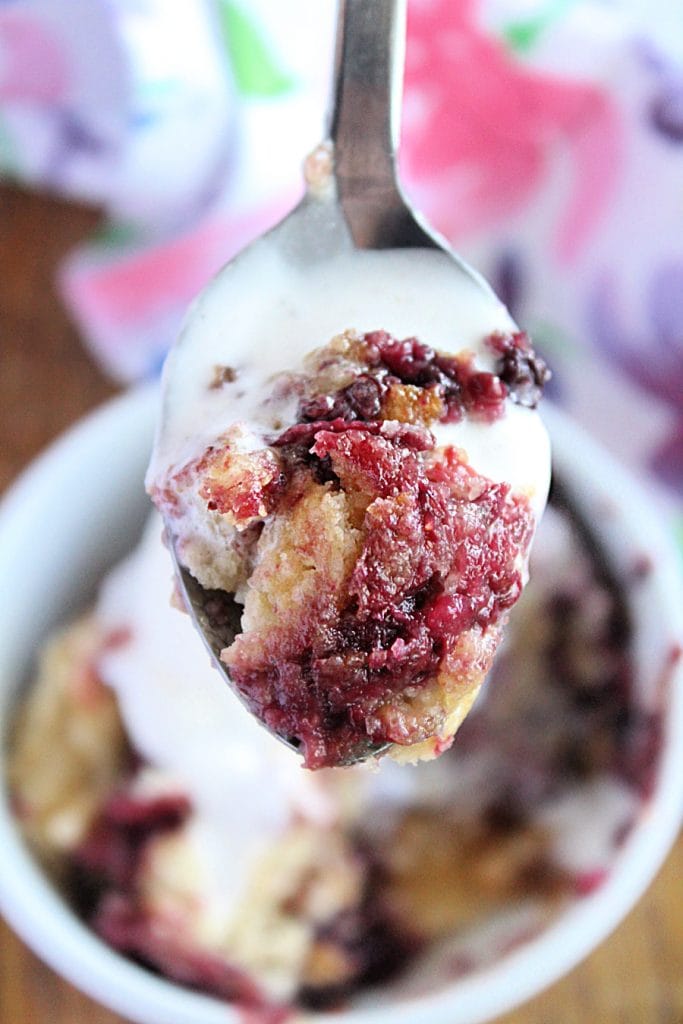 Cake Mix: Vanilla, yellow, butter or the white cake variety all go well with this cobbler. Any of them will work, plus, any brand. Just be sure to stick with a standard size box of cake mix ( anywhere from 15-18 oz). You will not need to worry about the ingredients listed on the box! You will only use the dry mix.
Mixed Berries: I stuck with the combo of strawberries, raspberries and blueberries. However, you can use any combination you wish. You will need 3 cups total.
Can Frozen Berries be Used? Yes. Just increase your cooking time a smidgen.
How to Make Mixed Berry Cobbler in Your Crock Pot:
First, spray your pot with non stick cooking spray or you can line with crock pot liners.
Then, spread the berries evenly into the bottom of your pot. Sprinkle them with cornstarch and mix lightly.
Next, evenly top the berries with the dry cake mix. Place butter pieces randomly on top of the dry cake mix.
Cover and cook.
Note: Cooking time may vary, depending on your crock pot/slow cooker. Start by checking the cobbler after 2 hours and continue cooking until it's set and the sides are lightly brown.
Serve it warm with vanilla ice cream..it's pretty amazing!