One minute and 8 simple ingredients is all you need for this sweet treat. Delicious and embarrassingly easy.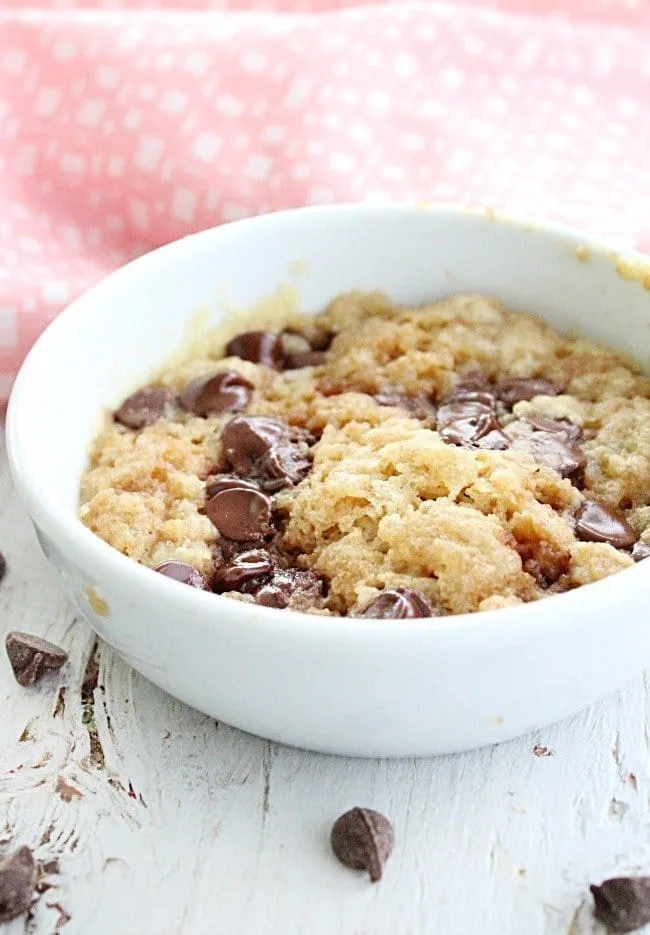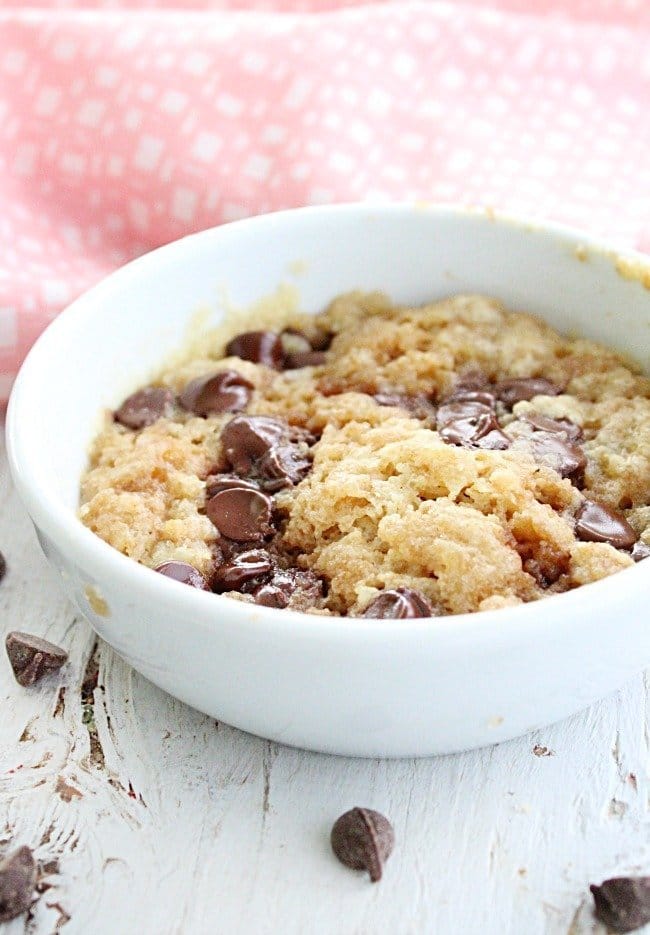 It's so easy, a child could make it. As a matter of fact, mine did. The cookie pictures was made by my youngest, who is 8 years old. This is "his" recipe and he is a total pro at whipping it up.
One Minute Chocolate Chip Cookie for the win. 🙌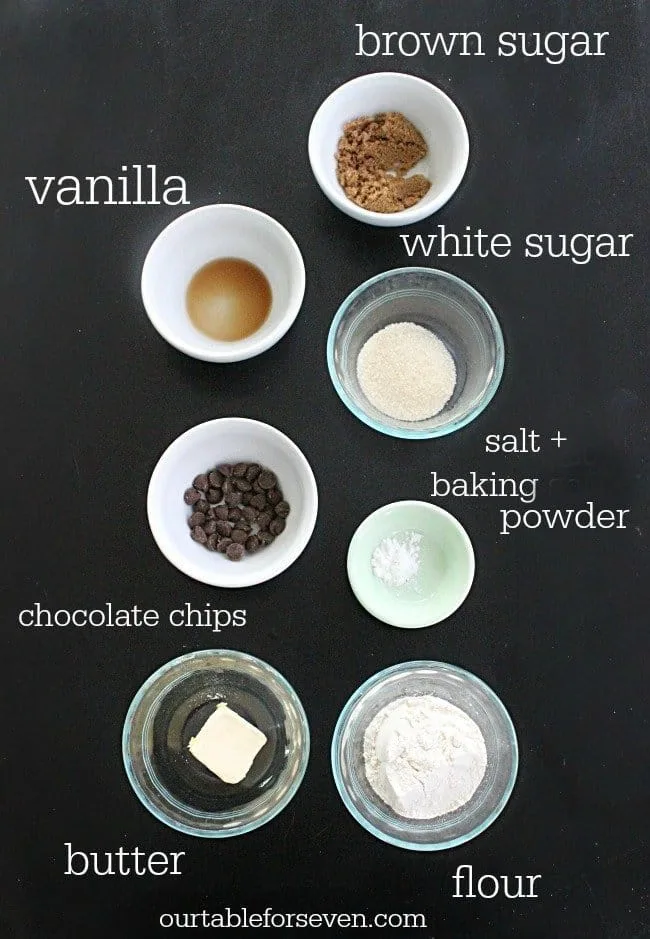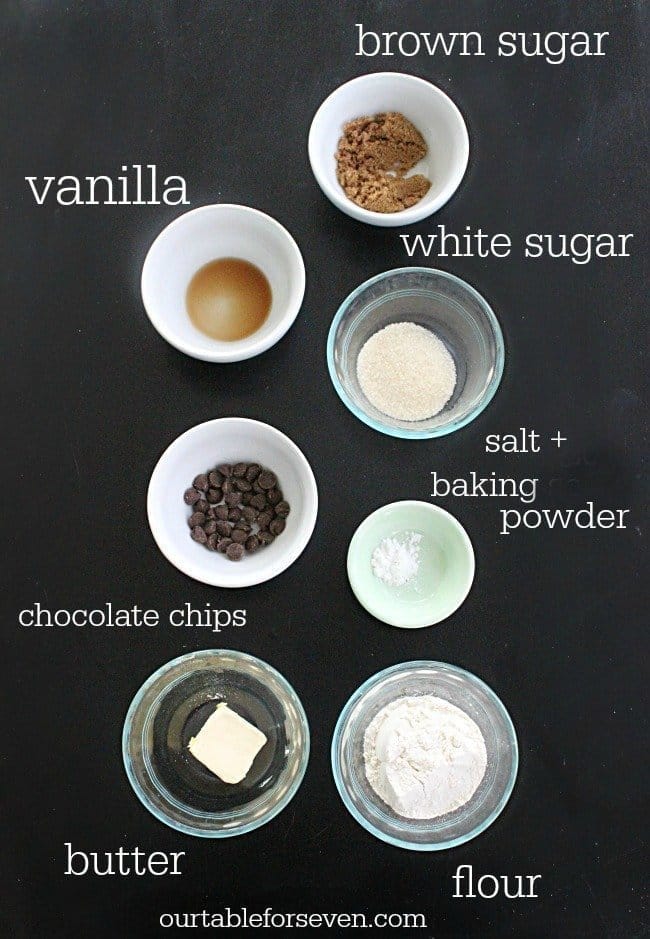 Today we have the easiest cookie to make..ever.
Ingredients That Are Already in Your Pantry:
Flour
Baking powder
White sugar
Brown sugar
Butter
Vanilla
Salt
Chocolate chips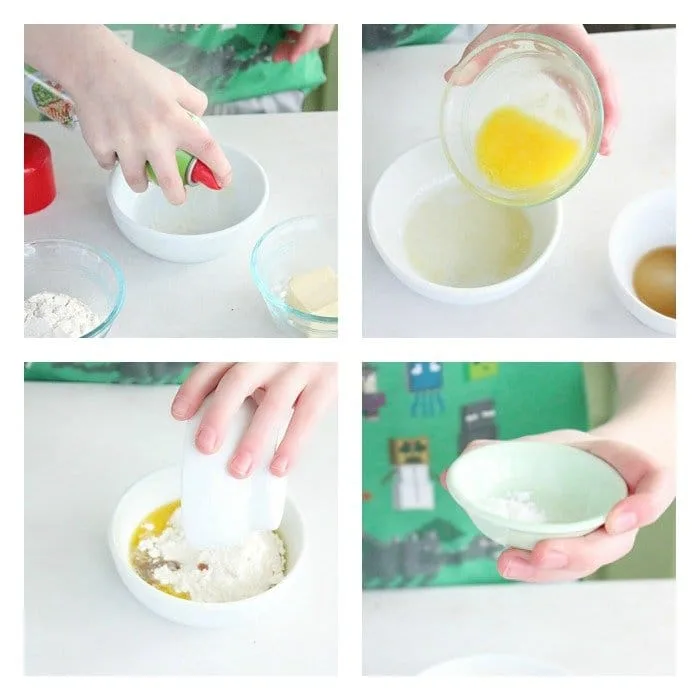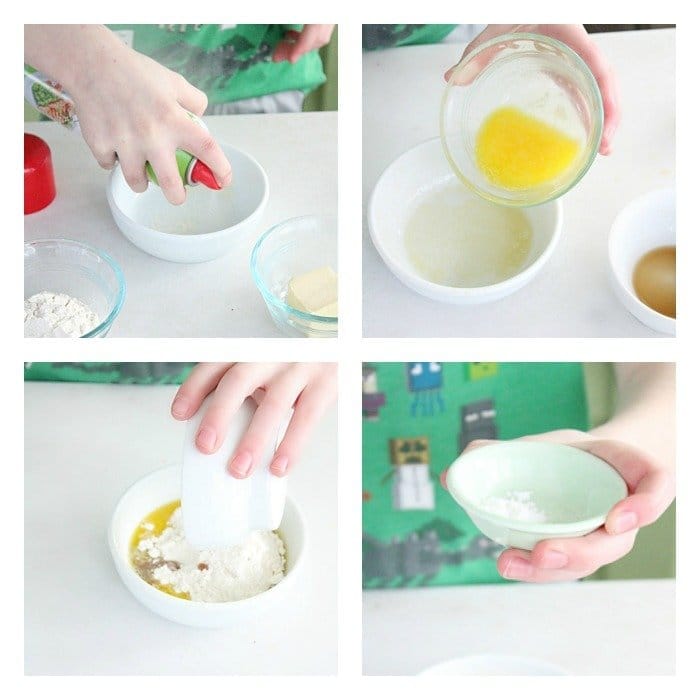 Just a Few Supplies:
Small bowl or coffee mug (microwave safe!) + non stick cooking spray
Spoon
Microwave
Measuring spoons + 1/4 cup measuring cup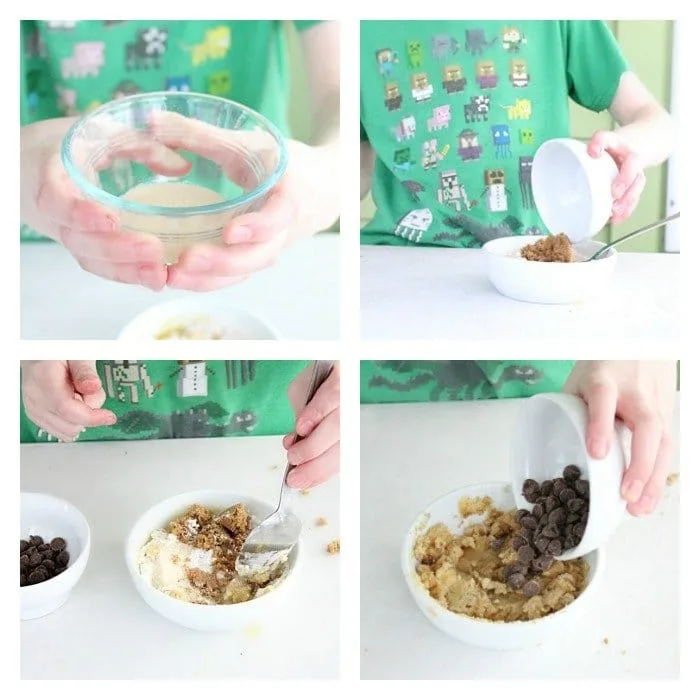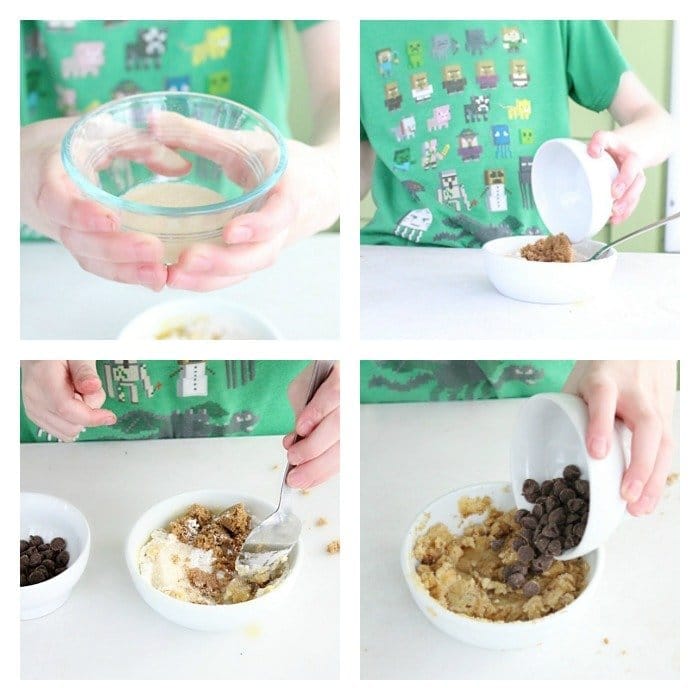 Make Your Cookie + A Few Notes:
Spray a coffee mug or small bowl with non stick cooking spray.
Next, either in a small bowl or in the coffee mug, melt your butter. Be sure it's good and melted..this will give your cookie a nice texture.
Add in the rest of the ingredients..except the chocolate chips. Stir the batter until fully combined.
Then, stir in the chocolate chips.
Microwave for 1 minute. ( time may vary, depending on the wattage of your microwave)
Let the cookie sit for a few minutes before eating. Be careful..it's hot!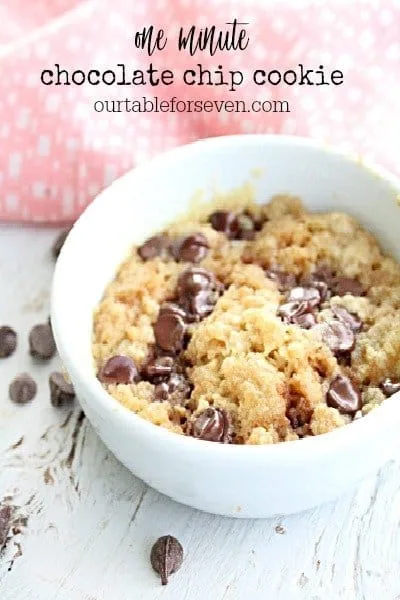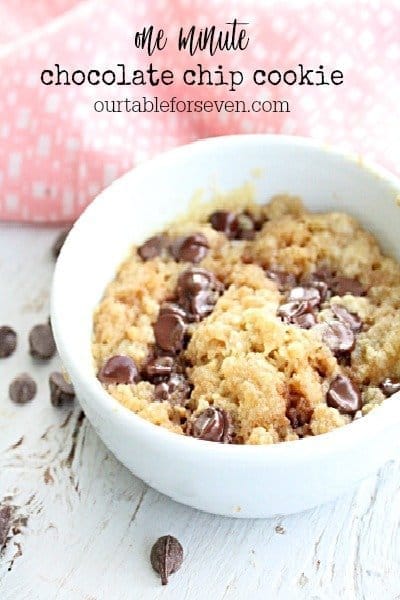 Dive into these Chocolate Chip Cookies too: