Coconut Oil and Sea Salt Brownie Cookies are soft and fudgy! Chocolaty cookies made with coconut oil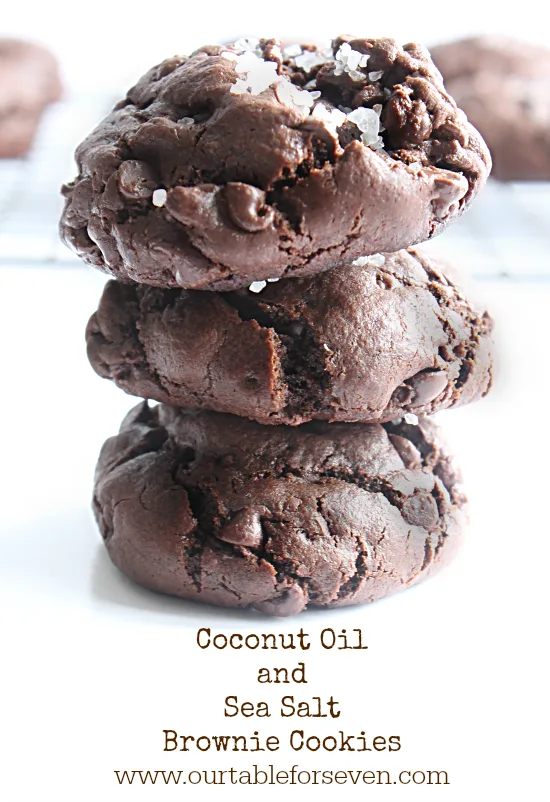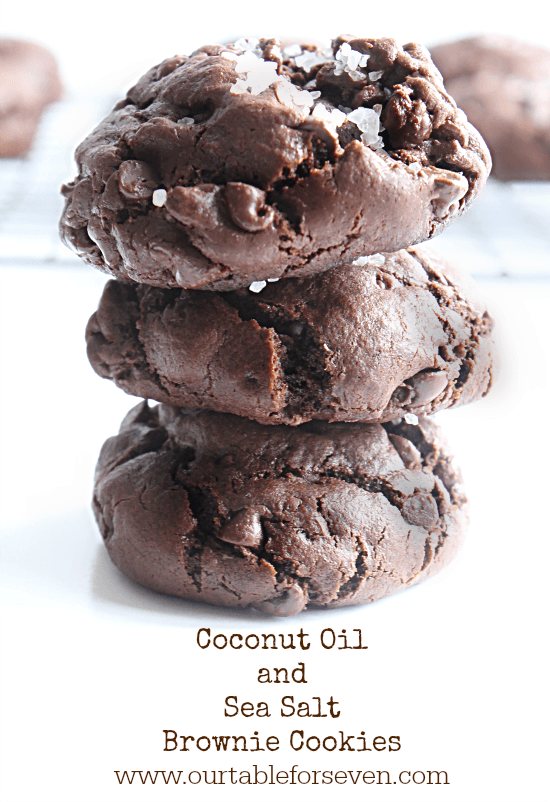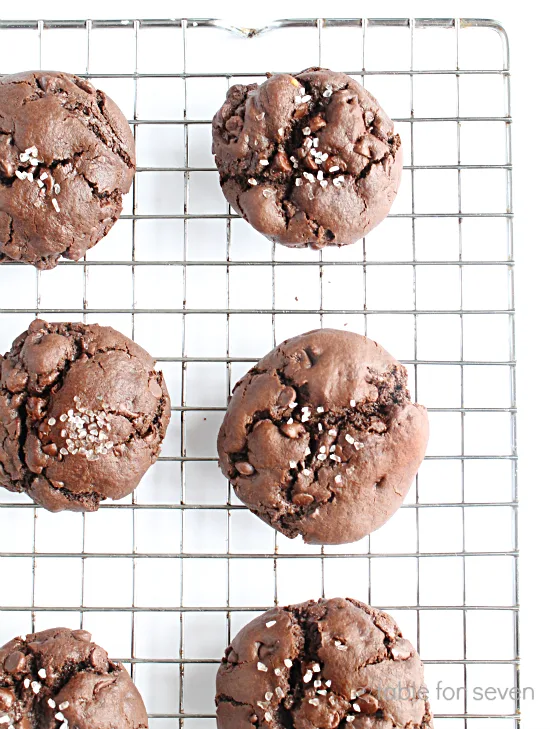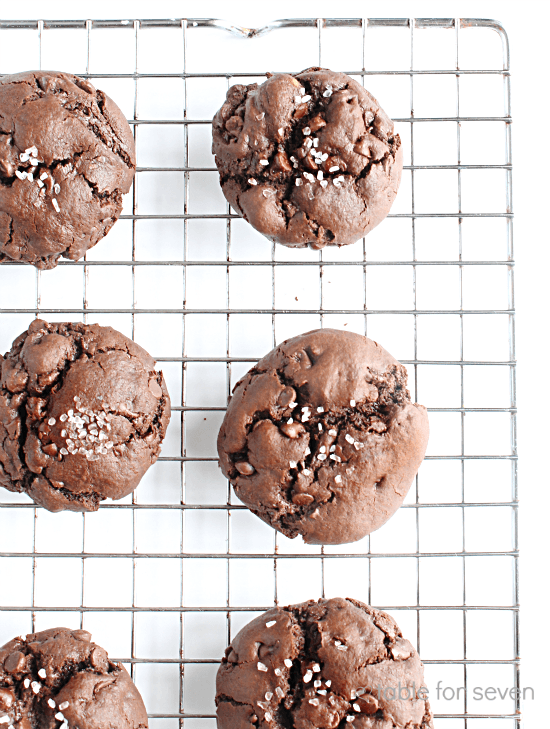 Coconut oil has been all the food blogging rage for a while now.
As usual, I'm kinda behind with the trends in food. You haven't seen any quinoa around here, have ya? Noooo. See,behind in the trends! 🤷
That's ok..we still have cookies today. Chocolate cookies made with coconut oil and they taste just like brownies.
These are craaazzzyy good. Crazy!
We ate them in about 2 hours at my house. Those 2 hours also include these photos. You can't see it, but, there was three of my children hovering very impatiently over my shoulder while I shot these.
Are you done?
Are you done?!
Are you done yet?!!?
Ah!Talk about craaazzyyy.
I can't really blame them. As mentioned, these are crazy good.
They are little fudge delights topped with sea salt. Which, makes the best topping ever. The sweet/salty combo is perfect.
As for coconut oil, this is the first time I've used it. I loved it. It gives the the a slight nutty flavor, but, is really light. Definitely be using it much more. So, go out, get some coconut oil and make these cookies.
Get to it!