Have some fun with your pancakes! Chocolaty pancakes made from hot cocoa mix.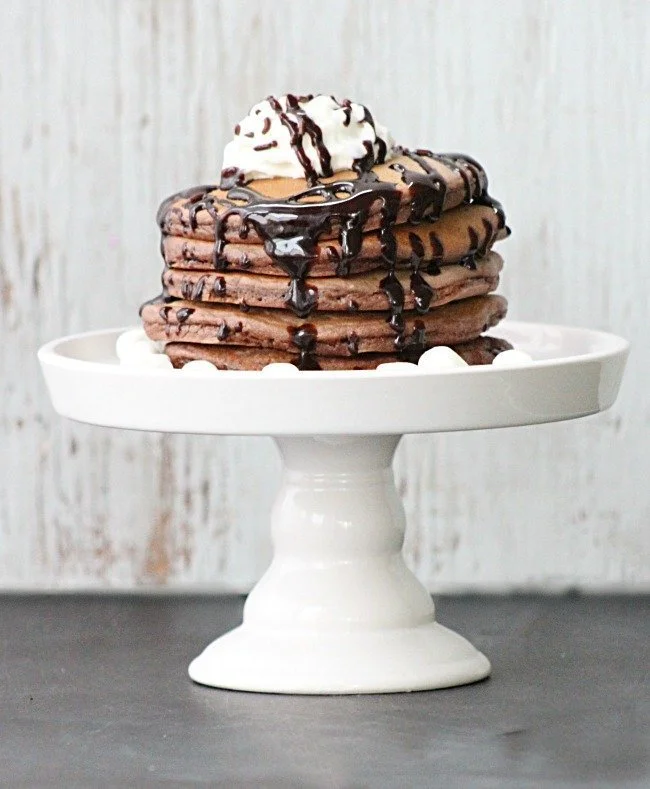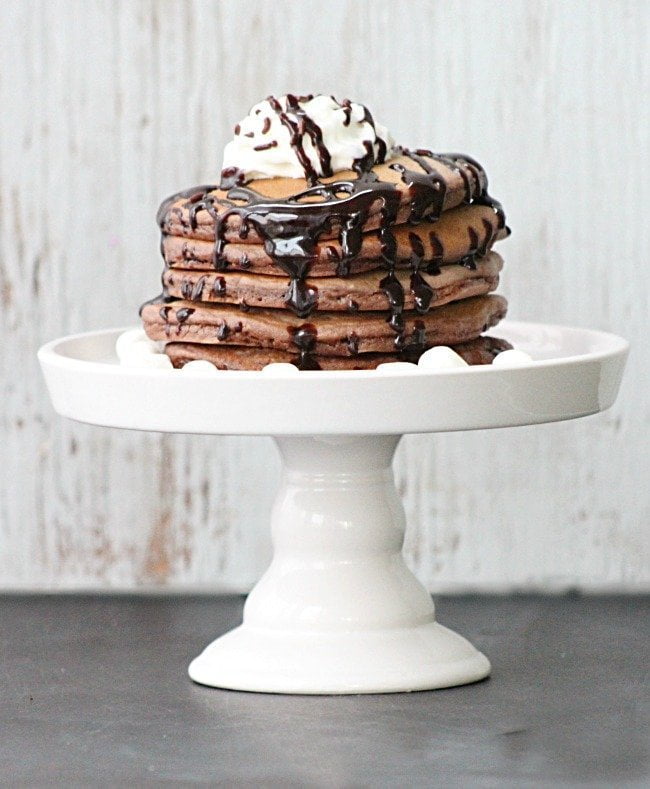 Something pretty major was accomplished today.
I finished my Christmas shopping. Well, sorta.
All the kids gifts are ordered. Yes, ordered. I went with complete online shopping this year. I've done a bit in the past, but, this year, everything was done online.
How are you doing with your shopping? Getting it done?
Speaking of Christmas…you should totally make these pancakes for your Christmas breakfast.🎄
As you can probably tell from the pictures, these are probably best served as "special occasion" breakfast. Of course, you don't have to save them. It's up to you.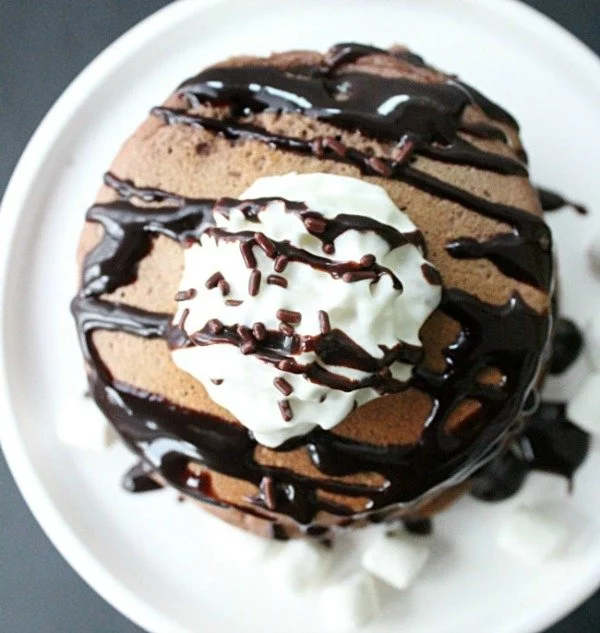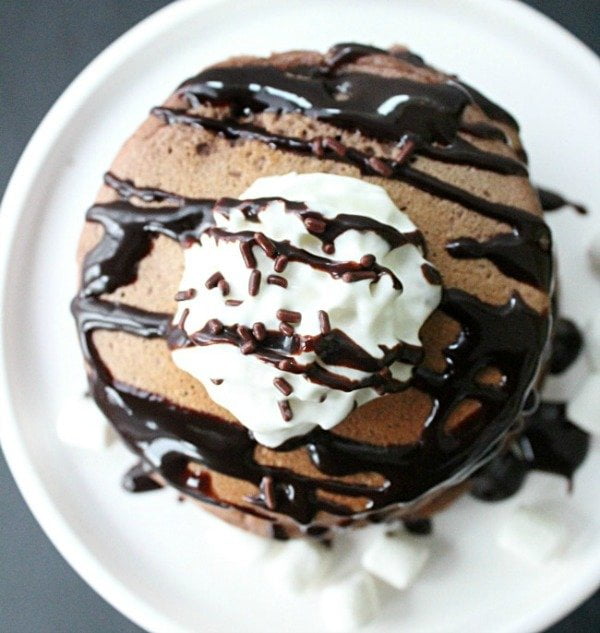 We start with a basic pancake recipe, but, add some hot cocoa mix to it. Now, be sure your hot cocoa mix is sweetened, because, there is no additional sugar in these.
The cocoa mix sweetens them up just fine. You can also go with homemade hot cocoa mix,if you prefer.
For ours, I topped ours with chocolate syrup, whipped cream and sprinkles, but, mini marshmallows are also a great topping idea. Also, if you just want to cut back on all the decadence, you can have them plain. They are just as good without all the additions.
Make these Hot Cocoa Pancakes you new special occasion breakfast! Quick, delicious and super chocolaty.