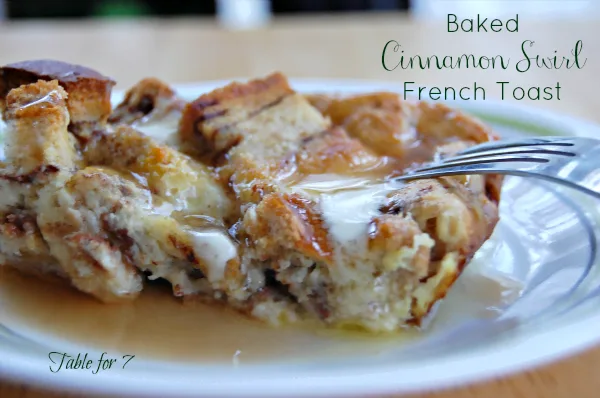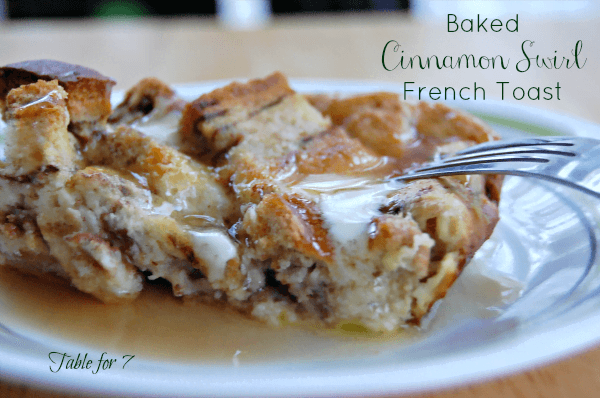 I think it's been mentioned around my blog that there are several picky eaters in my family. Has it? Think so. If not, there are several picky eaters in my family. Well, maybe not several, but, a couple.
The one they do all agree on…breakfast!
Pancakes, french toast, waffles. My kids could live on them.
So, we often have breakfast for dinner. I pair up pancakes, french toast or waffles with turkey sausage, eggs and hash browns.
Makes for a very no-arguing, no-yuck-what is-that, kind of dinner. And that is just dandy with me. Making this dish super handy.
The baked french toast is very cinnamon-y and very tasty. Don't miss it!
I have made a similar recipe before from Pioneer Woman (which is amazing) but, this one is a bit less work and not too much to throw together for a weeknight dinner if needed. Of course, this is great for breakfast and brunch too.
You know, if you want to eat breakfast for well…breakfast. 😉