Start your day with a bit more chocolate! Easy brownie batter pancakes that are delicious and make breakfast just a little more fun. Top them off with some whipped cream for the finishing touch.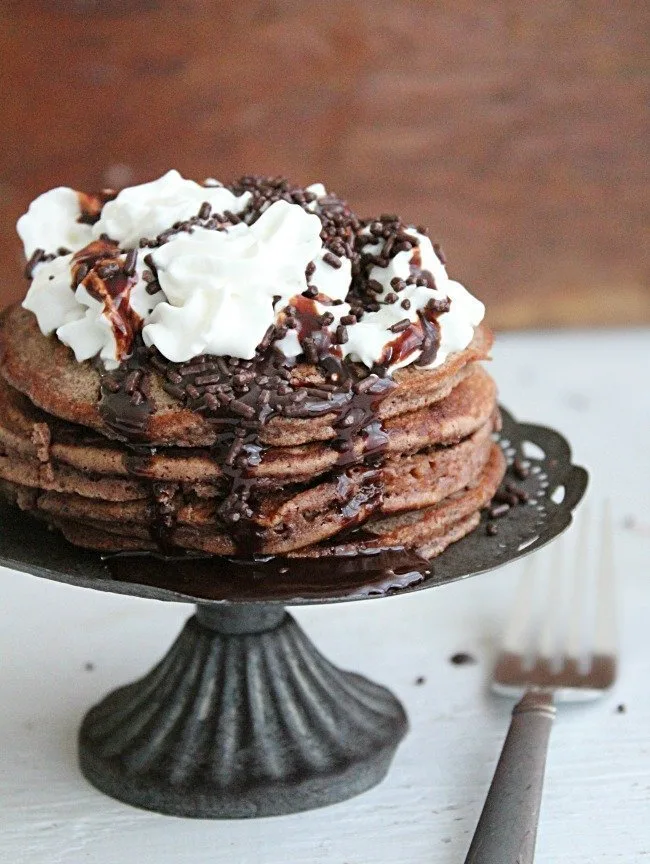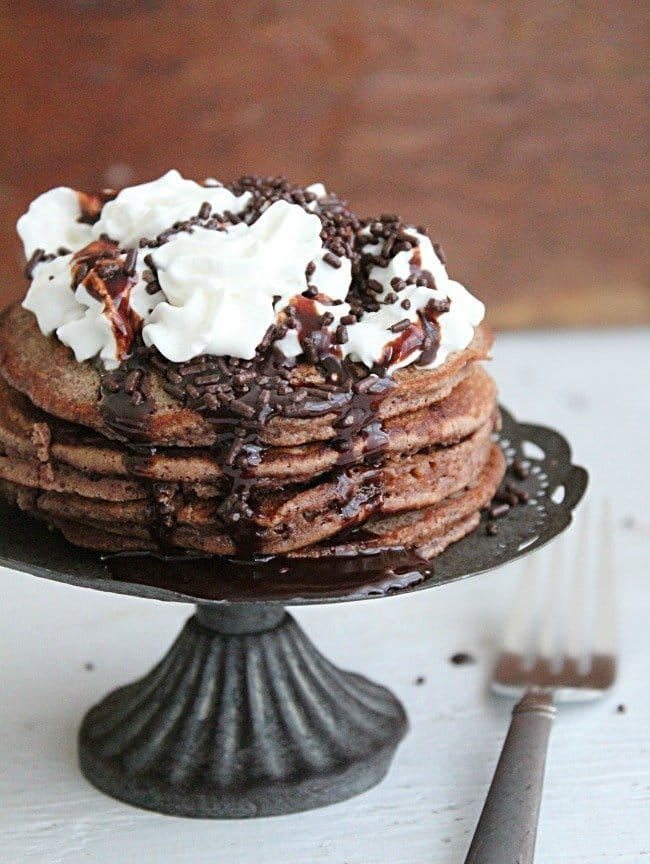 I made these pancakes. My Budding Baker decorated them.
He went a little overboard with the sprinkles, but, that's OK. Sprinkles are fun and sometimes, you need to go overboard with them.
Same goes for whipped cream and chocolate syrup. 😉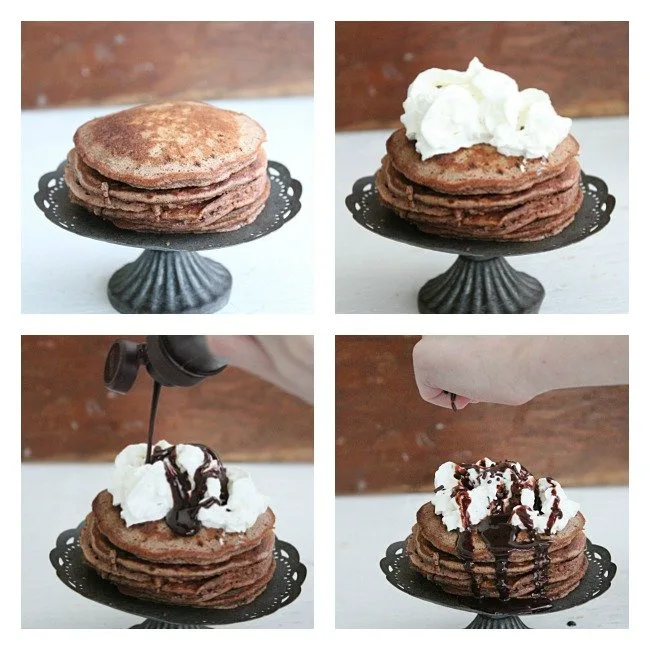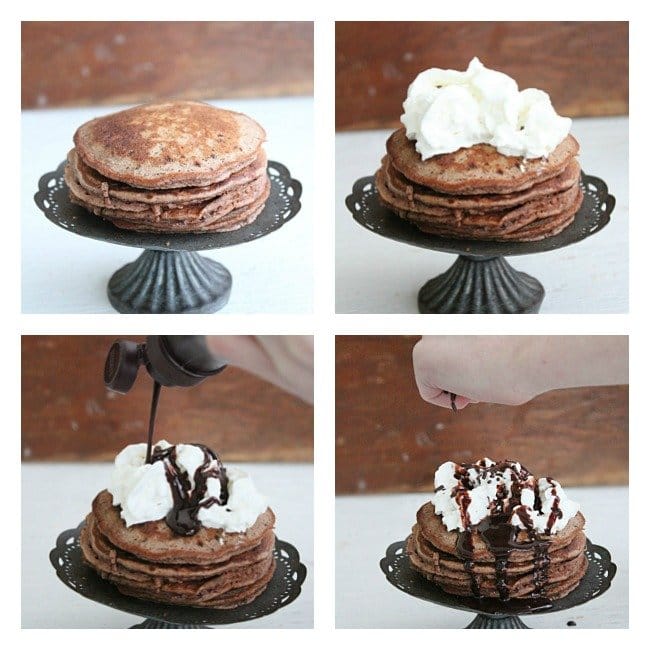 Only 4 Ingredients!
Biscuit mix ( ex: Bisquick/Jiffy)
Dry brownie mix
Eggs
Milk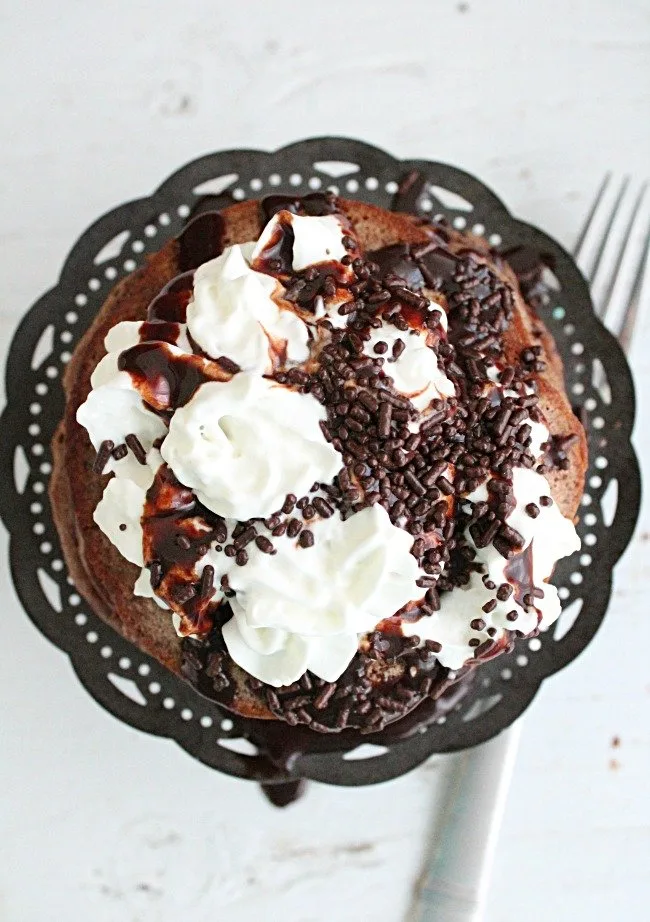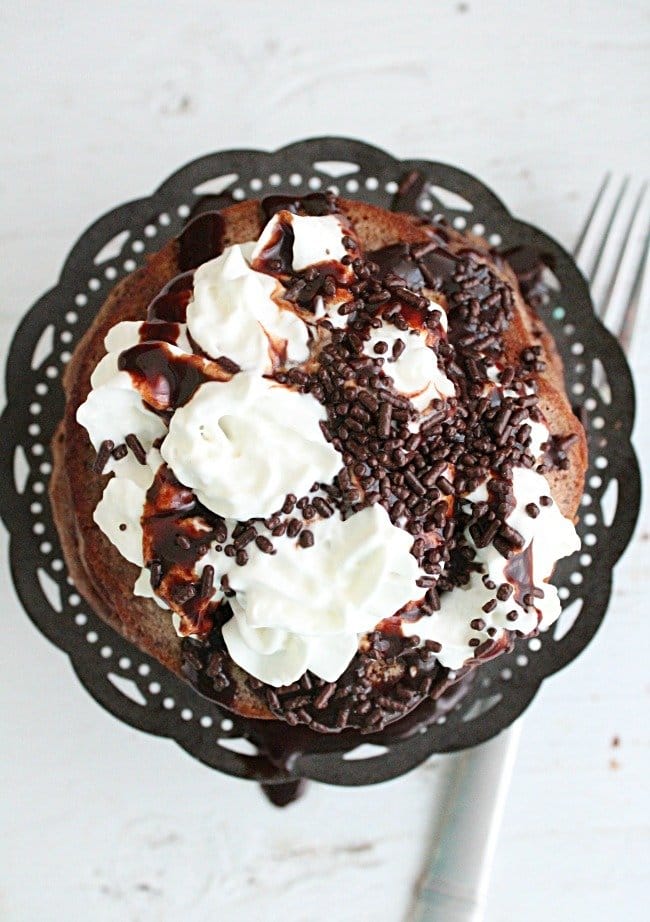 A few notes:
These are definitely not your average, let's have make pancakes for breakfast kind of pancakes. I would keep these in the special occasion breakfast/brunch. Even dessert!
Don't want to buy a whole box of biscuit mix? Make it homemade.
Enjoy!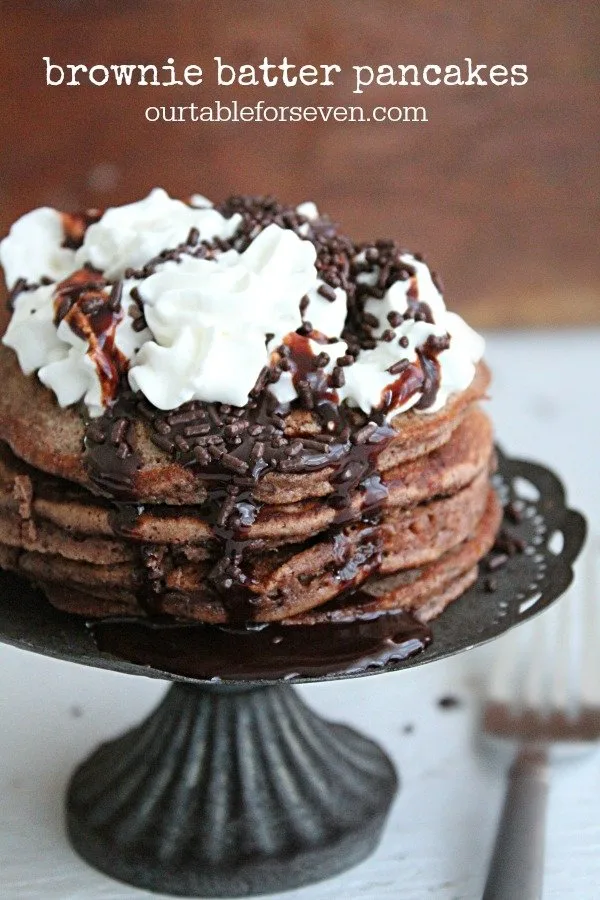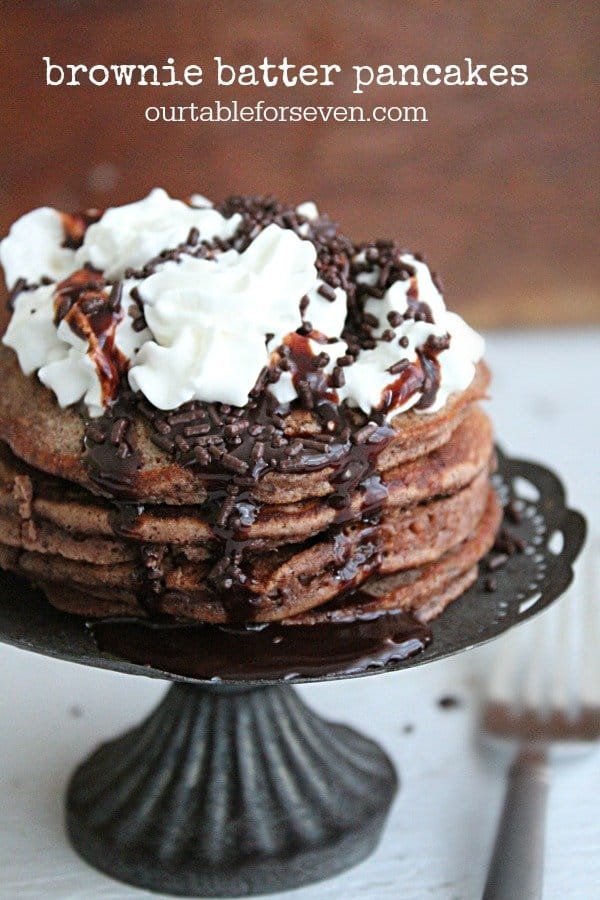 Love Brownies? Try these too!